We want to highlight a list of influential Afro-Latin(x) and Afro-Carribean people in the entertainment industry. While celebrating black history month it is important to remember that there isn't just one way to be black
We are people of various attributes. We come in all types of different flavors and shades. We must recognize ALL the different ways we can be black and beautiful.
In a day and age where society forces you to suppress your blackness and pick one label, it can be frustrating to express and connect with who you really are. The celebrities on this list have showcased their blackness proudly and hopefully, it can encourage other Afro-Latin(x) and Afro-Carribean to embrace their African roots.
But first, let's clarify what the terms "Afro-Latin" and "Afro-Caribbean" mean.
The term Afro-Latin(x) refers to people with significant African ancestry in Latin countries. The term "Afro-Caribbean" refers to people of African ancestry who migrated via the Caribbean Islands and can trace their ancestry back to West Africa since Christopher Columbus' arrival.
Now that we got our history lesson out of the way, let's hop into our list!
Kid Cudi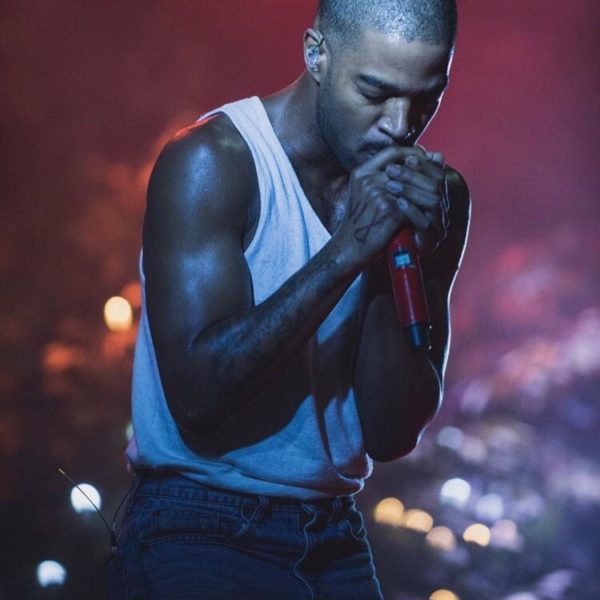 Scott Ramon Seguro Mescudi, or Kid Cudi as we know and love him, was born to an African American mother and an African & Mexican-American father. Kid Cudi has a character he created named Juan Pablo who is a black boy growing up in a Mexican family. One can say this helped Cudi deal with his own multifaceted identity.
Jean-Michel Basquiat

Basquiat was born to a Haitian father and a Puerto Rican mother. Basquiat was known for incorporating social and political commentary into his artwork. A 1982 painting by Basquiat became the highest sold piece of artwork for any artist at an estimated $ 110, 500,000.
Tatyana Ali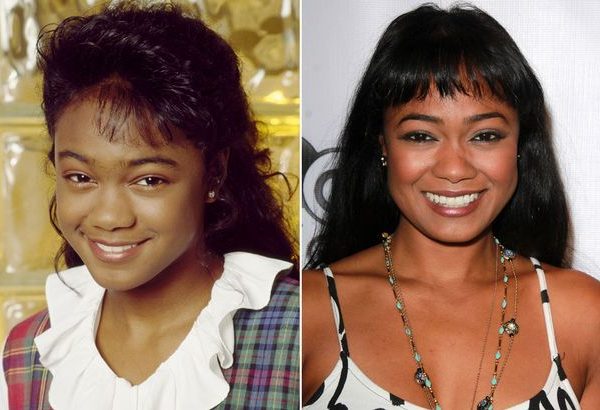 Tatyana Ali was born to a Panamanian mother and an East Indian Trinidadian father. Tatyana Ali started her acting career at age 6 as a performer on Seaseme Street. She is most known for her role as Ashley Banks on The Fresh Prince of Bel-Air.
Miguel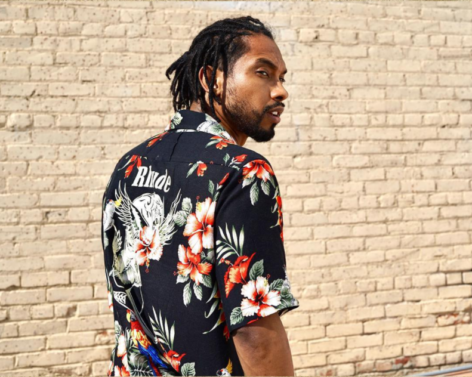 Singer, Miguel Jontel Pimentel was born to an Afro-American mother and a Mexican father. Miguel rose to stardom after his 2010 single, All I want is You.
Tessa Thompson

Tessa Thompson is of Afro-Panamanian descent. Tessa started her career in 2005 after she was cast in an episode of Cold Case. Since then, Tessa has acquired numerous acting credits, solidifying her as a household name. Tessa recently starred in Thor: Ragnarok and is a recurrent cast member on HBO's Westworld.
Trina

Trina, Katherine Laverne Taylor, was born to a Barbadian mother and Dominican father. However sadly, Trina wasn't able to explore that much of her Dominican side because her father wasn't present in her life. Trina is currently a cast member of Love & Hip-Hop Miami. And of course, The Baddest Bitch.
Fabolous

Rapper Fabulous, John David Jackson, is Dominican & African-American. Fab is an OG in the rap game but as of lately, he is in the news for his fashion sense and overall swagger.
Alfred Enoch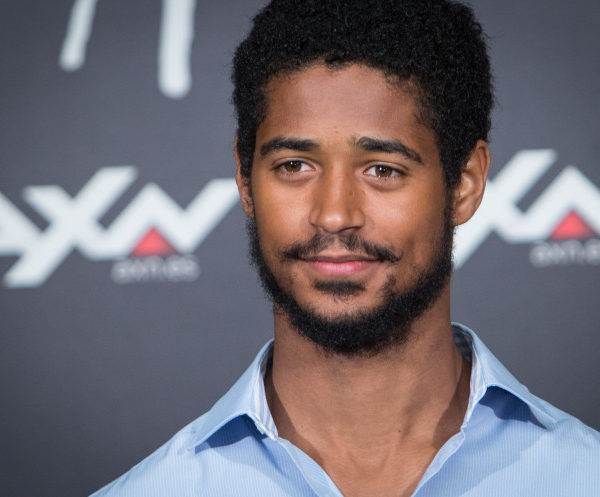 Alfred Enoch who is most known for his role of Wes Gibbins on How To Get Away With Murder, has an English father and a Brazilian born mother of Barbadian origin.
Cardi B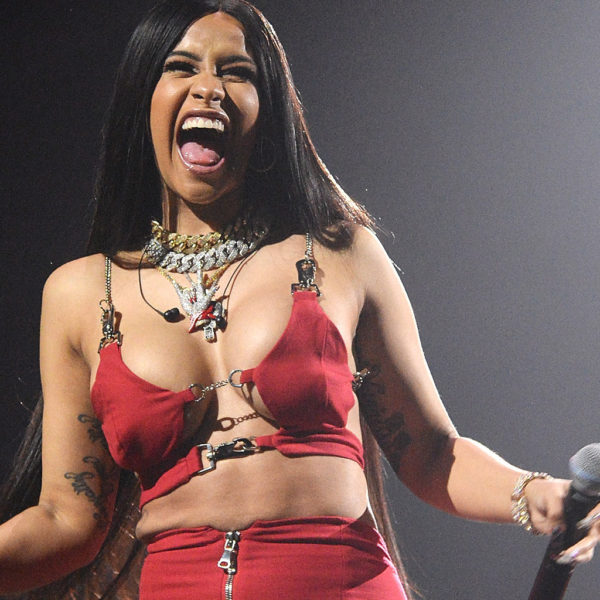 Rapper Cardi B has a Trinidadian mother and a Dominican father. Cardi B rose to fame after several of her videos went viral. She is known for her pop off personality and unapologetic dominance. She has already made history being one of only 15 artists to have three hits charting the Billboard. Her debut album is expected this year.
Tristian Wilds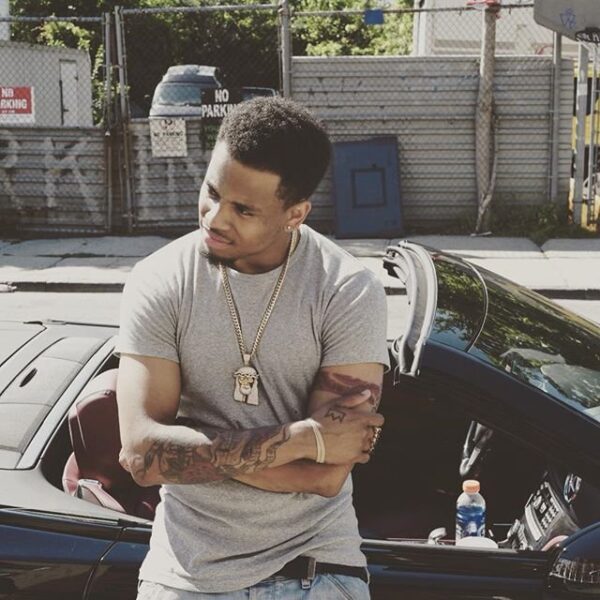 Tristan Wilds is most known for his role as Dixon Wilson on The CW's reboot, 90210. He was born to an Afro-Dominican mother and an African-American father. Wilds recently started in a 10 part crime documentary, Shots Fired, that centered around the racial divide and police brutality.
Maxwell

R&B singer Maxwell was born to a Haitian mother and a Puerto Rican father. Maxwell began composing music at age 17 and rose to prominence in the 90s. Maxwell has three Grammys, 2 NAACP Image Awards, and 6 Soul Train Music Awards.
Faizon Love

Comedian and Actor, Fazion Love, born Langston Faizon Santisima, was born in Santiago de Cuba, Cuba. He has extensive filmography and his most notable works include Friday, Zookeeper, Couples Retreat, Bebe Kids, The Players Club, B.A.P.S, The Fighting Temptations.
Amara La Negra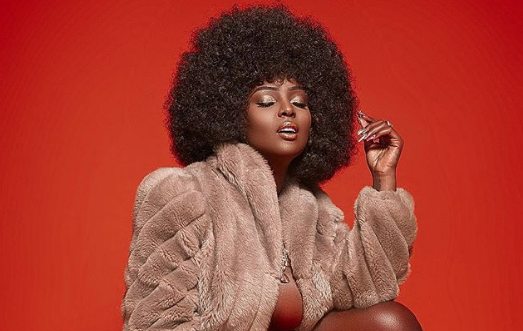 Amara La Negra is a Dominican artist who first caught America's attention as an aspiring singer on Vh1's Love & Hip-Hop Miami. Since then, Amara has signed a record deal and is working on more music to spice up the country!
Laz Alonso

Laz Alonso is an Afro-Cuban. Some of his most notable movies include Leprechaun: Breakout Kings, Back 2 Tha Hood, Soul Food, Stomp The Yard, and This Christmas.
Dascha Polanco
The lovely and luscious OITNB actress, Dascha Polanco, is of Dominican descent. Dascha has always embraced her blackness and stated in an interview that she feels all black Dominicans should embrace that side of them.
Rico Nasty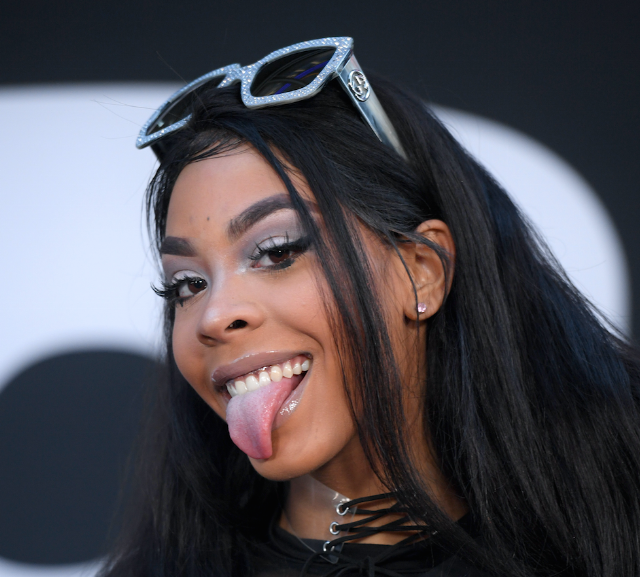 Rising, Raging, Raptress, Rico Nasty, was born to a Puerto Rican mother and an African-American mother. Rico has stated in an iterview with XXL Magazine, that she's always felt closer to her black side, "Growing up, my mom always knew that I was more on the Black side than the Spanish side, just because I didn't speak Spanish. Whenever I'm around Spanish people, I'm kind of like a fly on the wall." Rico went on to say that she picked her stage name and released "Rojo". to embrace her Latin roots. She takes pride in her Latin side and has attended The Puerto Rican parade since she was young.


Ugly God
Rapper, Ugly God is a son to an African-American mother and a Dominican father. He is bilingual and can speak both English and Spanish. To Ugly God, he's looked at as "more of a black person anyway". "African-Americans and Latinos have it rough in the U.S.—I'm both, so I guess I'm double rough. I guess I'm more looked at as a Black person anyway," said Ugly God in an interview with XXL Mag.
Princess Nokia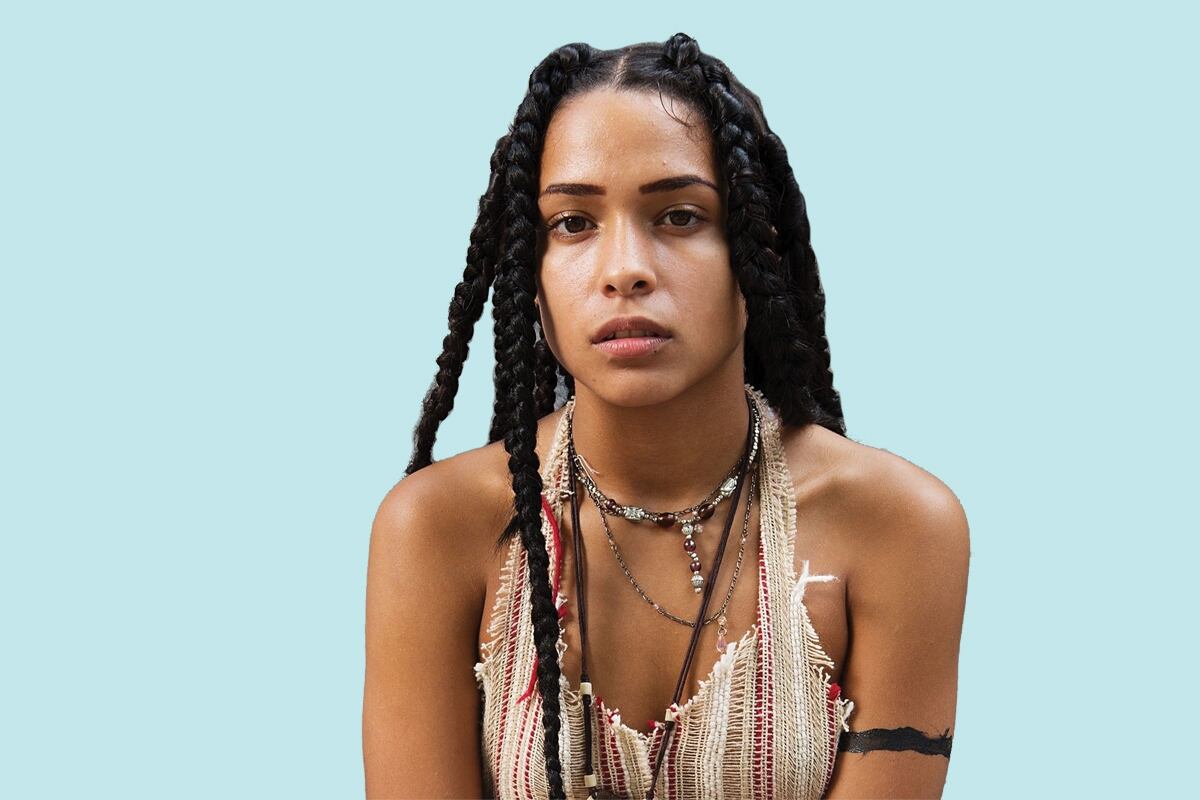 Afro-Yoruban Priestess, Princess Nokia, was born to a Puerto Rican father, and she describes her mother's side as Afro-indigenous. Passionate, educated woman and rapper, Princess Nokia is a true advocate for all. She's supported ALL minorities; Black, Latin, Asian, LGBT, and the list goes on. . Princess Nokia describes her upbringing as "very Taino, and very black"
Yaya DaCosta
Yaya DaCosta, former AMNTM runner up, model, and actress is of African-Brazilian and African-American descent. Yaya acclaimed critical appraise for her role in Whitney, a biopic of the late, great Whitney Houston. Yaya is currently a series regular on Chicago Med. YES QUEEN!
Meagan Good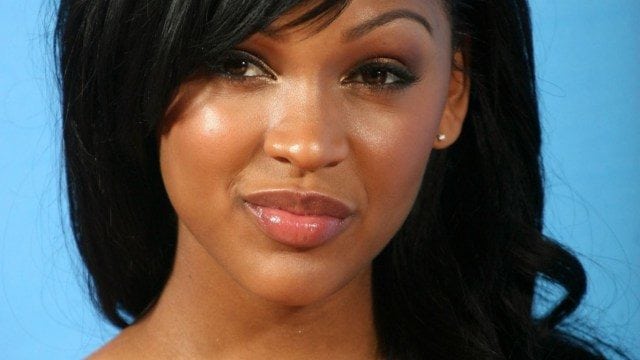 The luscious, beautiful Megan Good is of African-American, Puerto Rican, Creole and Cherokee descent. "My mother's father was Cherokee and something else. My dad's mother is Puerto Rican and African American, and his father was from Barbados," said Good . Meagan Good has been a prolific actress throughout her entire career with gems like, Eve's Bayou, Waist Deep, Roll Bounce, Jumping The Broom, and more.
Joann Smalls
Model, Joann Smalls comes from from the Puerto Rican town of Hatillo. Small's career exploded when she was chosen to walk exclusively for Givenchy's Fall 2010 couture show in Paris. In an interview with ES Magazine, she discusses how tough being both black and Latina has been on her modeling career. She was once told to whiten her teeth becasue being black was bad enough. But when Queen B told Joann Smalls to "be yourself", she described it as a powerful moment, "That was empowering, to hear another woman say that to you."

Dave East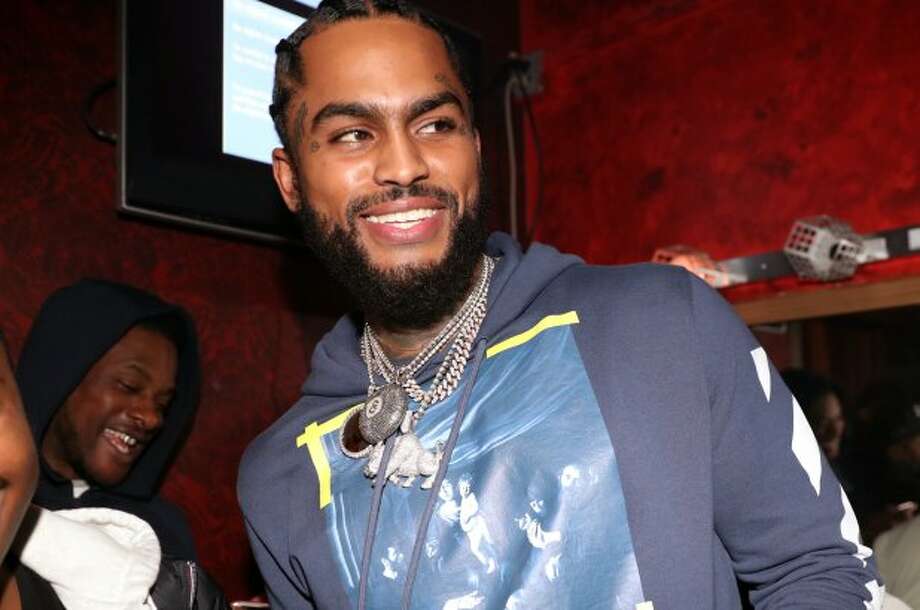 Spanish Harlem rapper, Dave East, is of Bajan and Dominican descent.
He gained massive attention in 2014 from his mixtape, Black Rose, and signed to Def Jame Records in 2016.
Kelis
Harlem native, Kelis Jones' who gave us arguably the best girl sexuality empowerment bop of the 2000s, "Milkshake". Her father is African-American and her mother is Puerto Rican and Chinese.
Black people come in all shades, how do youembracee your blackness? Happy Black History Month from MEFeater