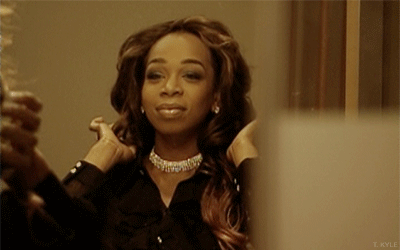 Faux eyelashes… check. Melodramatic mood swings… check. Nicotine in hand… check. If the previous lines didn't have you recollecting fond and what might seem like archaic memories of a VH1's Reality TV Queen, introduced to the world as "New York", you most definitely were living under a rock in the early to mid 2000s.
The egotistical diva made a lasting impression on what it is to be a reality star. She caused impact in the midst of chaos. Famously known for being one of the most outspoken of many contestants on pop culture's most paramount dating show, Flavor of Love, her heartbreak anthems and mad woman antics were set to make her the iconic figure that she is to this day. She is the one who started it all.
One of TV's most speculated woman in reality television history hit her prime in 2006, while pursuing a romance with former Public Enemy member Flavor Flav. The show, consisting of 48 minutes worth of cat fights and malaise affairs, depicted desperate women fighting nearly to death to win Flav's heart or clock for that matter. Amongst the contestants were the air-headed brats, women with cryptic pasts, and gold diggers solely there for their investment purposes; none stood out as much as Tiffany Pollard. At the time she was just a fairly petite woman with big hair, big strategies, and a big mouth. New York led comical and pointless feuds with her arch rivals regardless of America's critiques. Although she never quite made it as Flav's one and only, the problematic breakout star was to return to mainstream media and set an everlasting imprint.
Unfiltered and narcissistic was Tiffany from her very first step to stardom, but now she resides in California living a more righteously alternative lifestyle. The self proclaimed HBIC shared details of her personal life on, her most recent aired appearance, VH1's Family Therapy where viewers learned of her strict upbringing  as well as TV One's The Next Fifteen. Tiffany remained openly vulnerable during the show addressing the elephant in the room, which was none other than her very own mother, Sister Patterson. Audiences and fans came to find out Patterson had more of a stern abusive "Mother Dearest" influence on her daughter rather than a compassionate one. What seemed as "tough love" to Sister Patterson was more of an abusive and manipulative role. Despite all controversy, Tiffany Pollard has grown to be a strategic business woman living a low profile life, while still keeping up with her appearances.
Pollard is currently in a relationship with LA Rapper Aktion Jackson. The two have been a pair for six years; and she seems to be head over heels as she previously stated on her Instagram, "Once you find one that wants to roll regardless, He's a KEEPER! #aintnobodygottimeforthat". Seasons may change but her presence remains constant. Highly rated reality shows such as Basketball Wives and Love & Hip Hop have had such longevity with their spin offs and it is all indebted to the true pioneer, Tiffany  "New York" Pollard. This iconic diva has paved a way for all reality shows with an all female cast and allowed women of color to have a strong independent voice. Some may not appreciate this voice, but they can't deny the long impact it had over reality television. You can keep tabs on the icon and her marvelous escapades on her social media profiles.
Twitter: @TiffanyPollard
IG: Tiffany_HBIC_Pollard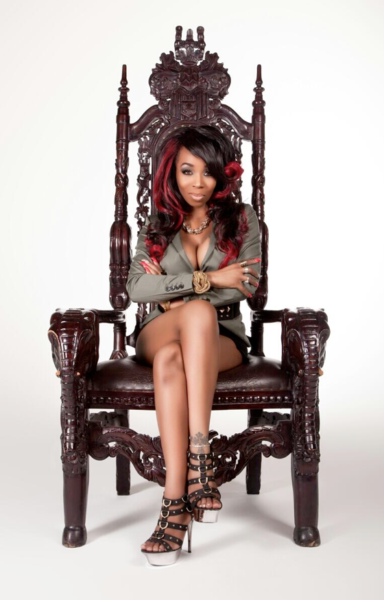 Follow us on Twitter and Instagram @MEFeater

Subscribe to our mailing list