A table full of sumptuous Korean dishes, lavishly twirling noodles, seafood lettuce wraps and a matching gulp of sake to quench the fire of the spicy chicken. The blonde bejeweled in sequins and iceberg rings gobbles up the banquet as she sips a tall glass of Pepsi. She gladly takes part in this bizarre online broadcast for the delight of her viewers. No, this is no Food Network commercial. I am alluding to Muk Bang Vogue Korea, winner for best hair/make up in a fashion film at the Canadian International Fashion Film Festival (CANIFFF).
To fulfill its mission of perceiving fashion and its increasing domains as a multidisciplinary dogma, Canada joined the Fashion Film Festival army this summer along with its acclaimed partners from Berlin, New York, La Jolla and Australia. For its very first edition, which took place on July 22 & 23, Calgary hosted the inaugural event with all the pomp it deserved. Within those two days, connoisseurs of the field celebrated the diverse landscape of fashion through panel discussions, screenings of over 200 films and talks.
Despite being a relatively new genre, fashion film has been well accepted by the industry. But what are its characteristics? They are mostly short films in which fashion –clothes, accessories, makeup, shoes- is presented in a conceptual way. For instance, Chanel's Reincarnation starring Cara Delevingne, Pharrell Williams and Géraldine Chaplin or Prada's Candy directed by Wes Anderson and Roman Coppola to promote the label's fragrance.
Amid enigmatic black and white film, metallic confetti showers and a girl reading a magazine at a vintage laundry shop, we can perfectly acknowledge the winners' claim to the throne. And to enliven your artsy spirit,  you can also check the list of nominees in case you need something different to watch on a chill afternoon after work.
Without a doubt this was a remarkable opportunity to put Canada on the map of the fashion empire. We hope the festival keeps serving as a platform for ideological and artistic exchange in forthcoming years, as well as an alternative to showcase traditional catwalk collections.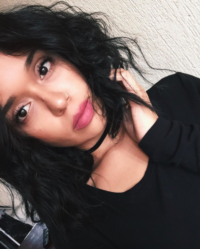 Follow us on Twitter and Instagram @MEFeater

Subscribe to our mailing list