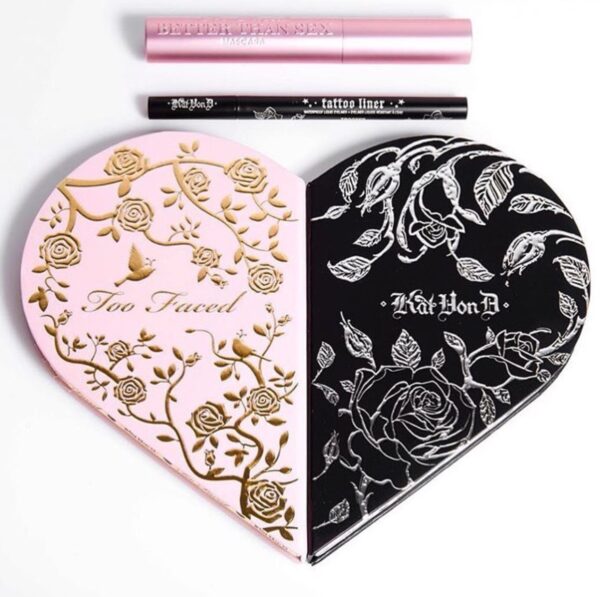 KAT VON D. TOO FACED. COLLABORATION. Need I say more!
That's right Kat Von D, best known for her work as a tattoo artist has turned the tables. She has shown the world her cosmetics line that launched in 2008 and is making strides in the world of beauty.
She has linked with Too faced Co-Founder, Jerrod Blandino to create an awesome eye palette that features more than we could have ever imagined! Launching in December 2016 the duo will provide more that meets the eye.
Not only does this awesome package include an eye palette, it also comes with a cheek & lip makeup bag set featuring a bestselling mascara and liner coming from Too Faced as well as Kat Von D Beauty Cosmetics! You can't get any better than this!
In an interview with The Gloss, Kat talks about her transition into the beauty industry. But it wasn't much of a transition, more like just another thing to add to her list of talents!
"I am not a makeup artist by any means, but I am a really huge fan of makeup and creating it. I am not a tattooer either, but I just do tattoos sometimes. I am not a fashion designer but I know how to make clothes and use sewing machines. It was just what I was meant to do, I am totally down. I don't want to settle for only doing that, I want to do everything."
And there you have it folks. Kat Von D can do it all, and we can't wait!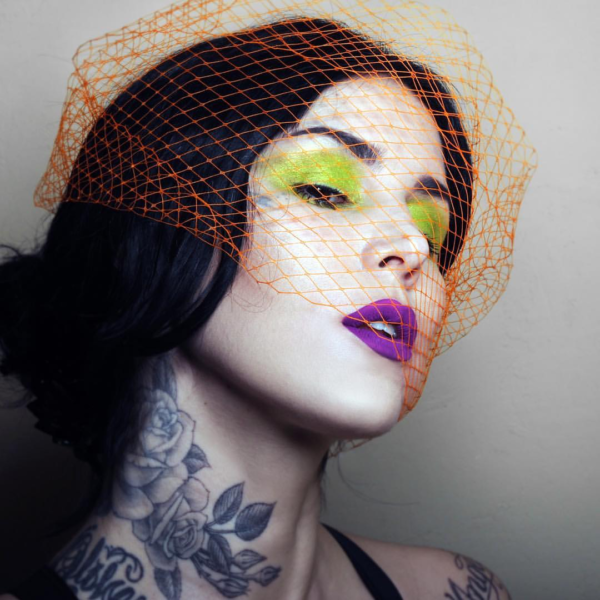 There is a sneak peak of the line Better Together on the Too Faced website! Check it out!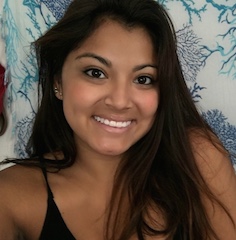 Follow us on Twitter and Instagram @MEFeater
Subscribe to our mailing list