Burgundy suede leather goods intertwine with rosy bouquets posing on stone pedestals as the observer admires them from the outside. Caged in a glass box, the still-life portrait is a reminiscence of fifteenth century paintings –handmade becomes a part of nature. This is how photographer Robin Broadbent envisioned Joseph Altuzarra's first accessories campaign.
A year after his first shoe and handbag collection being released; Altuzarra opts for emphasizing the feminine silhouettes of his saddle mini and shoulder bags for the fall 2016 campaign. The luxury brand is well known for its ready-to-wear collections, but this time the Paris-born designer is ready to reign the accessories empire. "We wanted to focus telling our leather-goods story in tandem with rtw (ready-to-wear) as we really believe in growing this segment of our business as a separate, yet integrated pillar of the brand," explains Altuzarra.
The delicate plum suede and sober polished calfskin derive from the vampy Ghianda collection which was presented early this year at New York Fashion Week. We can tell by his admirable savoir-faire that the handbags will take center stage in future collections.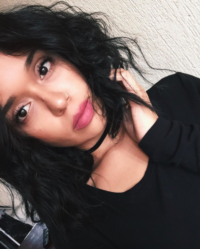 Follow us on Twitter and Instagram @MEFeater

Subscribe to our mailing list