Running has been with Domonique Reed for more than half her life. At just nine-years-old, Reed fell in love with running. As soon as her feet touched that track, it started a decade-long journey with her and running. That journey ultimately led her to participate in the most difficult and biggest marathon in the world, The New York City Marathon, all while pursuing her Ph.D. Reed's road to running the New York Marathon has been shaped by the people she has met along the way and the bonds she's formed. Bonds that are deeply rooted in sisterhood. It's her sisterhood and passion for running that helped her get through pursuing her Ph.D. while dealing with the pandemic.
The youngest of four, Reed grew up right outside Washington, DC and Silversprings, MD. Her interest in running first peaked when her parents put her older brother in summer track. Something sparked in her when she saw him up there and she begged the coaches to let her run.
"My parents had put my brother in summer track and the coaches asked my brother to run around the track. I was like, "Can I run with my big brother?" I got up there and ran with my brother and they were like "you need to put this girl in track as well."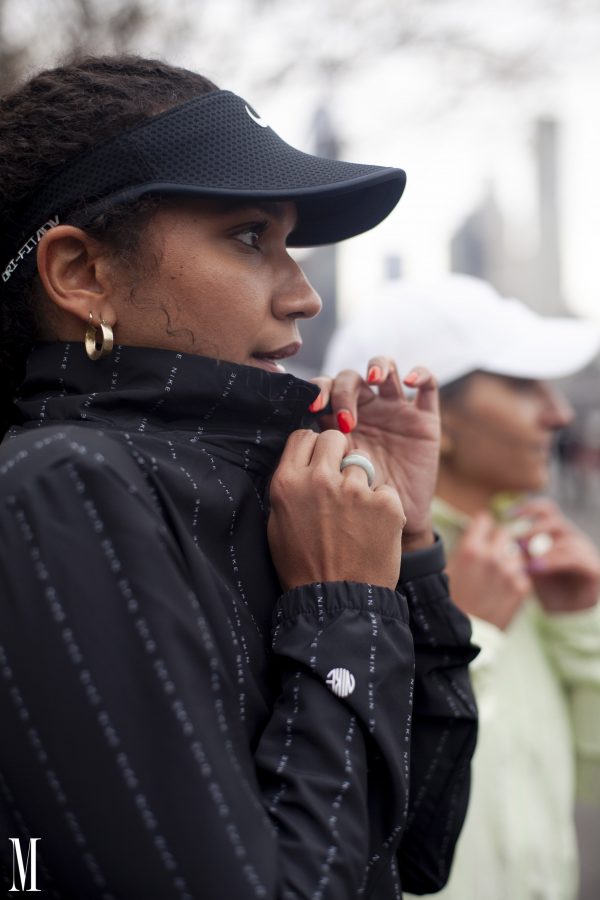 That was the beginning of Reed's love affair with running. Over the next few years, she spent her summers running track, sprinting mostly. She eventually went on to run track in high school and joined the track team at the University of Maryland all four years she was there. After college, her life began to change, as she made room for other things like moving to New Orleans to get her Master's degree. She put running on the back burner. It wasn't until she moved back to DC in 2017, that she decided she needed more of a challenge. She made the decision to run in her first half marathon, reawakening her passion and fire for running again.
"In February of 2018, I ran my first half marathon and that was my first interest into long distance running. I don't think prior to that I ran more than 3 miles ever in my life. After that, running had just become a part of my routine and gave me a chance to explore new cities."
Her desire to keep running kept growing, leading Reed to participate in one of the world's most intense races a few weeks ago, The New York City Marathon. The New York City Marathon has been around for more than 50 years. It spans 26.219 miles covering each of the five boroughs. Reed stated that currently, it is the longest distance she has ever run in her life. She didn't give up though, and ran the entire time.
Reed got through the marathon with her friend and fellow student in her phD program, Ariana Gobaud. Both first timers to running the New York City marathon, they were able to train together, coach each other, and help each other through the strenuous process. Another person who helped her push through was the memory of her late grandmother, Wilhelmina Banks. Her grandmother was always someone who encouraged her to live her life and challenge the norms. Reed dedicated the race to her.
"There were portions of the race that were so so difficult and that required resilience and grit. I honestly wrote her name on my wrist. I looked down at my wrist and I know it sounds corny, but she really did give me the motivation of just getting through it."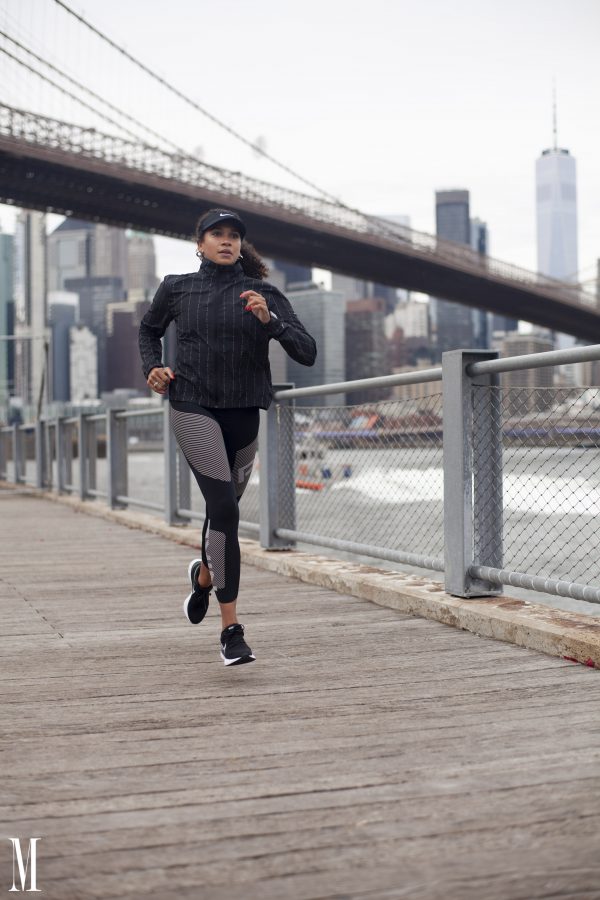 Running in a race like the New York Marathon requires a huge support system and it takes a village. Reed has that village, with her family, friends, and sisters from Delta Sigma Theta Sorority Inc. The sisterhood is a huge part of Reed's life. During her time training for and running in the New York City Marathon, she had their constant support. Her sisters are a huge part of her running journey, Reed mentions that they all do running challenges together and motivate each other always.
"Right before I ran the marathon I sent a picture to my sisters. I said "Hi guys, today's the day." They all helped me reach my charity goal which is amazing. All of them donated. I told them I was running and I got cheers from sisters all over the country which was really amazing."
In the eight years that she's been in the sorority, Reed has been inspired by women from all different walks of life. If it hadn't been for the sorority, she wouldn't have met the women that she now calls her "soulmates". Sisterhood is important to Reed, and it's something that has helped shape the person she has become in life. She not only received support from the sorority but her actual sisters as well who tracked her the entire race. Sisterhood is something that has been embedded in Reed her whole life.
"Sisterhood is a part of my identity."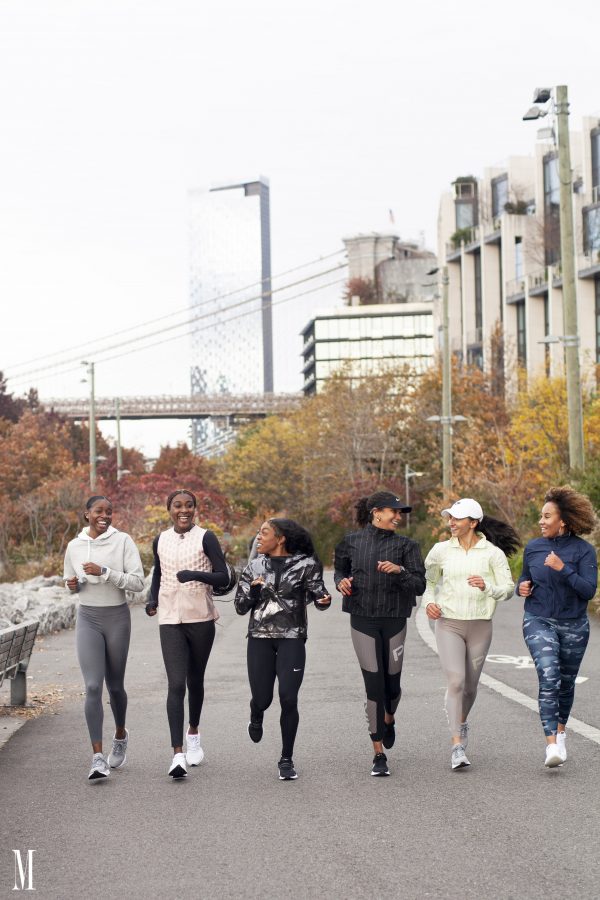 Her advice for people wanting to run the marathon is take your time and work your way up to your goal. In New York, there are always races going on whether its 5k or 10k. There are a vast amount of resources to help you. In beginning your journey on running, there will be bumps in the road. But, in the end, your goal will be met.
"That is one of those things that running can teach somebody. That even with failure, you can keep going and achieve your goal."
When the Covid-19 pandemic hit it, took a toll on everyone's mental health and Reed felt it too. She started her phD program just four months before the pandemic started. The 29-year-old felt a lot of uncertainty and wanted to take back control of her life. Running gave her that control.
"In April 2020 of the pandemic, I started running 3 miles everyday for 30 days. It kind of gave me a reason to get outdoors, something that was a goal outside the phD that I wanted to turn my attention to. The pandemic made it so that a lot of things weren't going on in my life except for school. Running has been really great for my mental health and has allowed me to get outside and explore. It has also given me a lot of structure in my life. I think that structure has been so helpful in my phD training."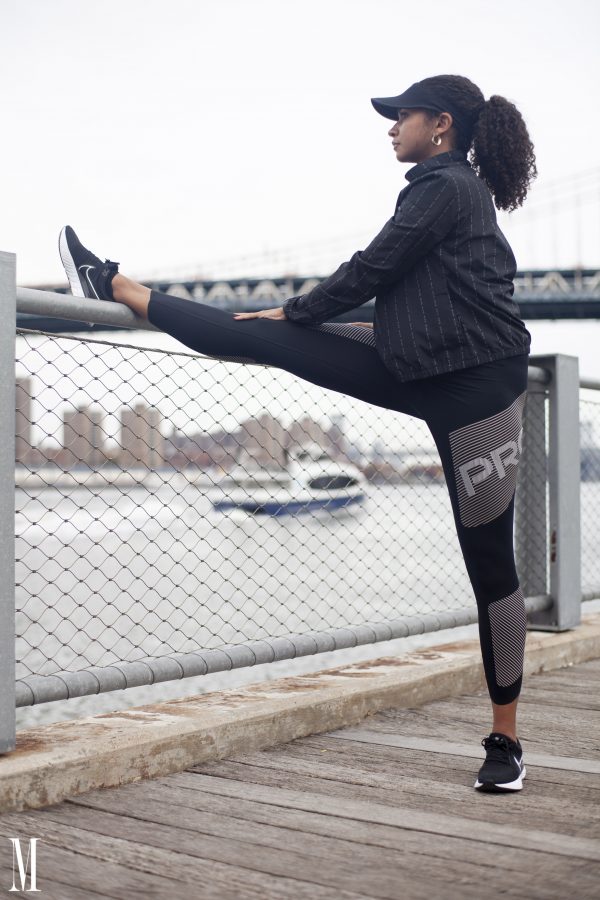 Reed is getting her phD in Epidemiology and it is something she is extremely passionate about. Her focus is on HIV research and it is something that she has been working on for 13 years. Growing up outside Washington, DC and Baltimore, MD, she was aware that both cities had astonishingly high HIV rates. Reed worked at an adult clinic in Baltimore as well as taught health and sex education, using her own place of privilege to help her community. There are many common misconceptions on how HIV is spread. Reed hopes that she can reach adolescents and young women between the formative ages of 15-24.
"I think as a Black woman I was acutely aware of how Black and brown people were affected by the virus. There was something about HIV, it's not a disease of one type of thing. Yes it is a virus, but it impacts people that use drugs, it has impacted by poverty, education levels, and status. It's so dynamic that it has always piqued my interest for a long time."
The impact that running has had in Reed's life has been exponential. It is a daily activity that has made her learn so much about herself, and has connected her to so many things and so many people. Other than the physical benefits, she credits running for bettering her mental health. It has shown her what her body is capable of doing, and instilled a confidence in her.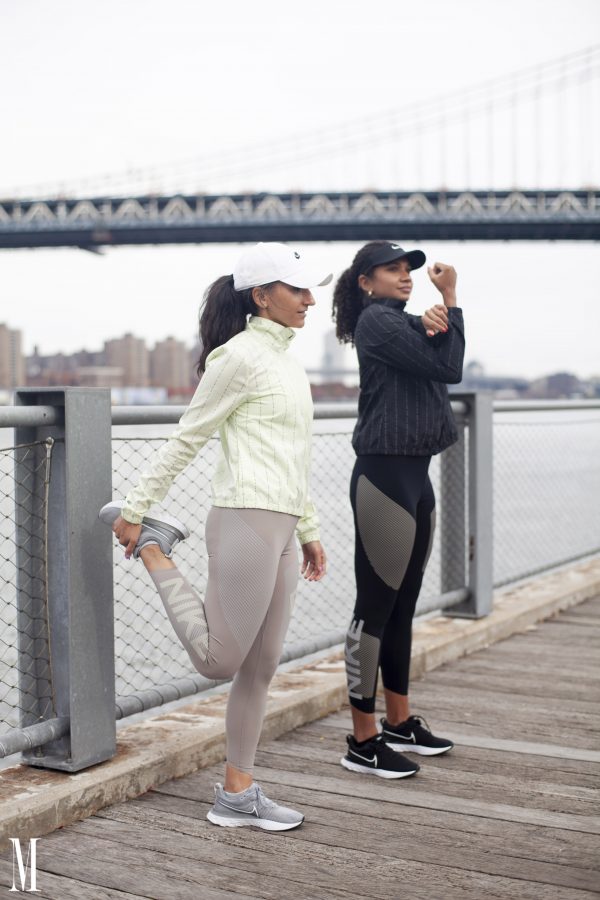 "I think being able to get outside everyday I really use running to think about what's going on. Think about my week, think about my goals, think about what I want my life to look like. Makes me think about my family and my friends, and my relationships. It just gives me a space to be in my own head in a way that's productive. It allowed me to turn to a productive way of thinking."
Get up and go run with the Nike Run Club app!
Follow MEFeater on Twitter, Instagram, Facebook, and Pinterest for more updates!