Under Armour have unveiled their 'Unstoppable' Collection for Autumn/Winter '17 and it's a must for athleisure fans!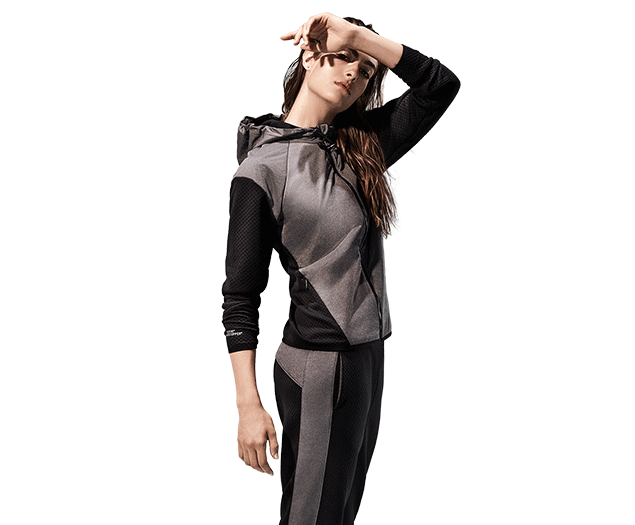 Under Armour Unstoppable Collection
The biggest trend nowadays has been to make athleisure wearable. But isn't it already wearable? Well, yes and no… To the fashion connoisseur, it hasn't been but with collections such as Under Armour's latest then that changes things. Making athleisure wearable means making it fashionable, garments you can sport without looking like you've just come out of an enduring aerobics class. Luxury sportswear is another term used to describe it, but more on that another time(;
'Unstoppable' is a collection marketed at both men and women. Those that are conscious of their sportswear quality, its fashionability and indeed, its price tag will want to get their hands on it. The most admirable aspect of this modern collection is also that it's functional. Breathable, water-resistant and optimal-stretch fabric that has the latest in design; Gore Windstopper. It's got a Wonder Woman ring to it, right? This is a line for every degree of an athlete, even the hard-hitting ones in any kind of given weather.
There are currently 14 pieces within the women's collection that include track pants, sweatpants, t-shirts, hoodies, and shorts. Each item on sale is perfect for training in the current winter conditions with the technology 'Unstoppable' holds.

'Unstoppable' for women ranges in price from $32.99 to $119.99. Shop the collection from Under Armour on their website here or view the men's collection, from $34.99 to $119.99, right on over here.
To find other stockists, visit this webpage.
Have you shopped the Unstoppable Collection yet or looking forward to buying a piece from it? Let the MEFeater team know in the comments,? we'd love to hear what you guys think of it! We're on Facebook, Twitter, Instagram, and Pinterest too.