Manny Jay is a popular celebrity stylist and image architect behind some of our favorite celebrities' looks. With a passion for fashion and creative directing, Manny has defined himself as Hollywood's best stylist. His client list includes a stream of the industry's crème de la crème women, including Influencer Jackie Aina, Actress Skai Jackson, and female rappers Saweetie and Dreezy. Manny speaks to us about Styling Jackie Aina for The Met Gala 2021 and his favorite trends.
Where are you based?
MJ: I live in LA, but I'm from The East Coast.
How do you determine a client's personal style?
MJ: It's usually a collaboration between myself and the person. We look at what they like and mix it with what I think works to complete the look, and we get a complete result from that.
So you are Jackie Aina's personal stylist. When did your working relationship with her start, and how has it been working together?
MJ: Yes, we met in 2019 and did a press shoot together, and we've been working together since then. She's really amazing and a great person to work with.
Met Gala Debut
You will of-coz be styling Jackie for the MET Gala, based on this year's theme "In America- A lexicon of fashion," where did you draw your inspiration from for her look?
MJ: Jackie is very glamorous, so for this theme, we took inspiration from the 1997 movie B.A.P.S where Halle Berry was starring as a very extravagantly dressed character. We added Jackie's natural glamour and also used Barbie as an inspiration. So it's 90's, Flamboyant meets Barbie.
Which current trends do you like to incorporate in your styling?
MJ: Currently, I'm into sunglasses. I'm literary buying all kinds of sunglasses, but my favorite brand is the black-owned Coco and Breezy sunglasses; they are amazing. I also love Gucci shades. Actually, I love all designer shades!
Love your current work with Ann Marie. How important is it for you to work with new talent?
MJ: It's very important for me. It's always better to come up with people that are coming up. I mean, I would love to work with OG's like Ariana Grande, but I love working with new talent.
Haute Couture or Fast Fashion?
MJ: Definitely Haute Couture. Fast fashion is cute, but they replicate all the designer's hard work, and it's just not appropriate.
Surviving Cancer
When were you diagnosed with cancer, and what cancer type is it?
MJ: I was diagnosed in 2009 with leukemia, I did chemotherapy, and it went into remission in 2010. Then, almost 10 years later, cancer came back. I went into remission again, and instead of chemotherapy, I had bone marrow. So what bone marrow is, is they find people with matching DNA to yours, wipe out your immune system, and replace it with someone who has the same DNA as you. There's this program called "Be The Match," it's a world registry where they sign millions of people up, and they get bone marrow transplants. I was lucky to find a 10/10 match, and my donor and I are friends now.
A full circle moment
MJ: My life has come full circle because I had a bone marrow on 9/13/2019; fast forward to this year, I'll be styling Jackie Aina for my Met Gala debut on 9/13/2021.
I feel good; I'm healthy. So every year, you get intensively checked if the cancer is still in remission, and I'm good. I'm 99% my donor DNA. This motivated me to go harder on things that I wanted. So I use it as motivation.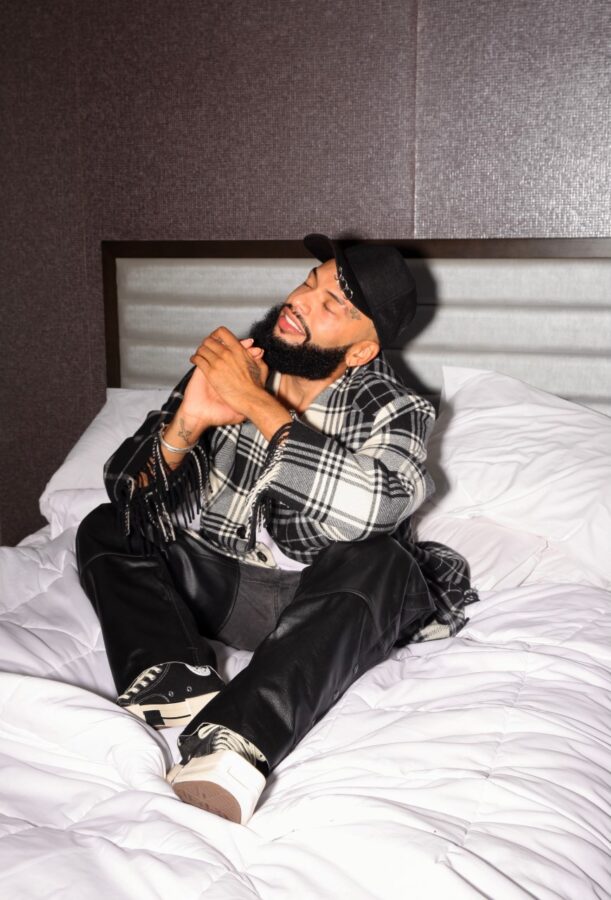 Manny says he wants his good attitude towards life to inspire others to live. His passion for creating timeless looks is what drives his endless inspiration and creativity. He believes his gift is evolving a Hollywood star into a Fashion Icon.
If you want to read more, follow MEFeater on Twitter, Instagram, Facebook, and Pinterest!