Sofiyat Ibrahim, who's widely known to her followers as Sofi or The Odditty, is a Nigerian-born influencer, fashion & lifestyle blogger, and your ultimate BFF. Sofi has found her voice by using social media to motivate young girls and women on body positivity and self-confidence. Her page @The_Odditty is filled with giggles, motivation, and a dose of inspiration. We caught up with the star after her return from NYFW, where she was the life of the party!
You are super confident. Have you always been this way?
Sofi: Honestly, I haven't always been this way. But I have found my confidence, and although some days I struggle a bit, I'm still able to overcome it because I'm that girl!
How do you ignore negative vibes and people who try to bring you down?
Sofi: I've realized that you can't let anyone dim your light. I like to use this analogy; there's no such thing as too much light in a dark room, and me dimming mine won't do anything but make the room darker. There's room for both of us to shine, and if someone can't see that, it's not on me to prove it. I just try to remember that bad vibes aren't because of me but what the person is dealing with.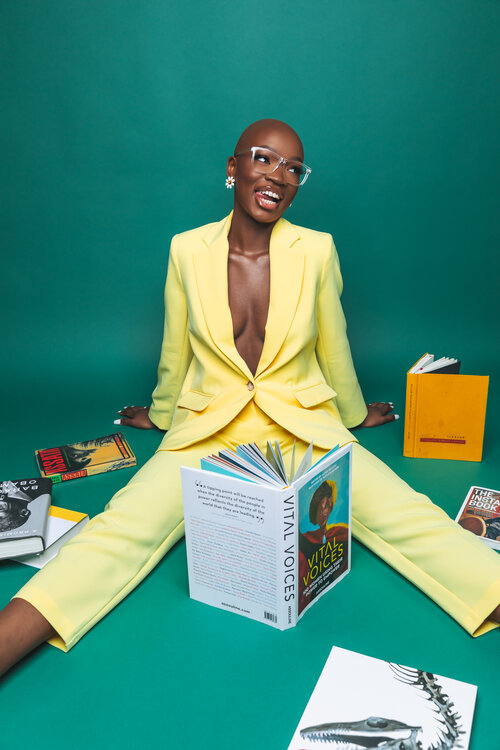 Are people from back home supportive of you?
Sofi: Yes & No. My "odd fam" are mostly Nigerian, and Nigerian Twitter can be tough. Most of my negative comments come from them. I'll say Nigerians are both my biggest cheerleaders and my biggest critics. It's a hard balance, but you can't move forward in life without gaining an enemy or two. It sucks because I definitely want folks to like me. It's not something I can control so, I just focus on my cheerleaders, and that keeps me going.
What was your favorite NYFW moment?
Sofi: Definitely meeting Bretman Rock. I almost passed out and was in shock for a good minute, just staring at him. He was so humble and kind and made me feel so special! We're BFFs now.
Your VMA's collaboration with Laolu was great. How did it come about?
Sofi: I met Laolu over Instagram, we spoke, and he was taken aback because I started speaking Yoruba. He thought I was American. We then realized we went to the same schools back home and had a lot in common. He's my mentor! He invited me to attend the VMAs and be his muse, and it was such a wonderful experience! Meeting and connecting with him taught me the importance of maintaining who you are. He saw me for me and has given me so many opportunities. Shout out to him!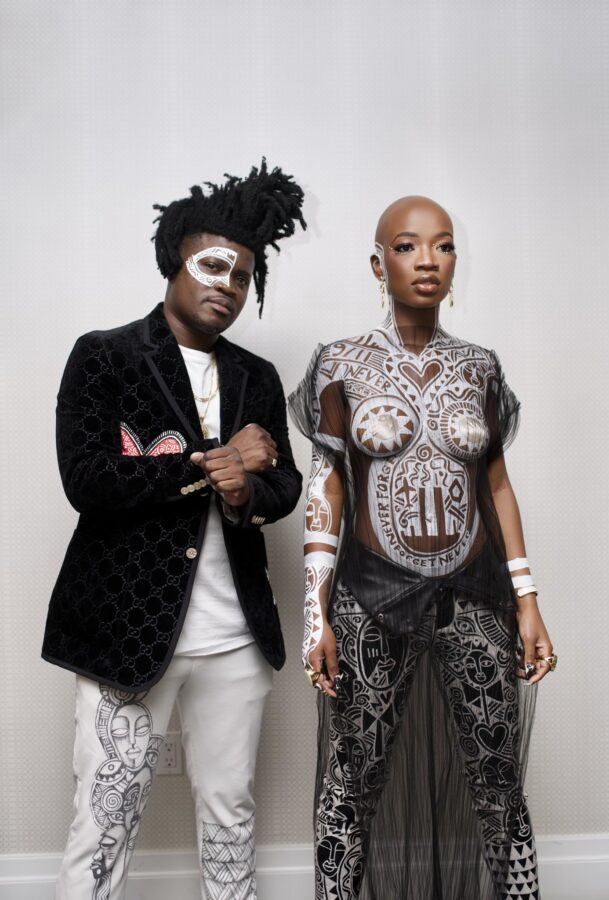 Who is your biggest celebrity crush?
Sofi: Thabang Molaba, I'm obsessed with that man!!
What's your message to all the girls who feel "Odd" about themselves?
Sofi: I want girls to remember that no one should ever cheer for you harder than you cheer for yourself. Celebrate who you are before anyone else does and BE TRUE TO YOURSELF. You're beautifully imperfect, you're unique, and you should have it no other way.
If you want to read more, follow MEFeater on Twitter, Instagram, Facebook, and Pinterest!