In honor of black excellence, 18-year-old entrepreneur Zandra Cunningham has partnered with Target to sell her award-winning self-titled skincare line nationwide. Zandra focuses on social good and educating and empowering girls and women around the world via STEAM education and entrepreneurship.
Zandra Beauty consists of 50 chemical-free skincare products. Target will carry the hand and body lotion, exfoliating sugar scrub, and lip and body balm. The company is a small plant based cruelty free business with a priority on how gentle and sensitive skin can be.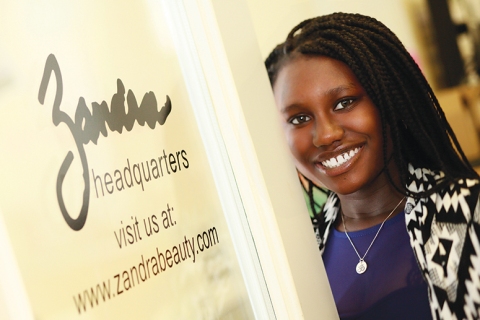 10 percent of all net profits are donated to support girls' education.

In honor of her exclusive deal with target, Cunningham created the "Treat Yo Self" gift box set.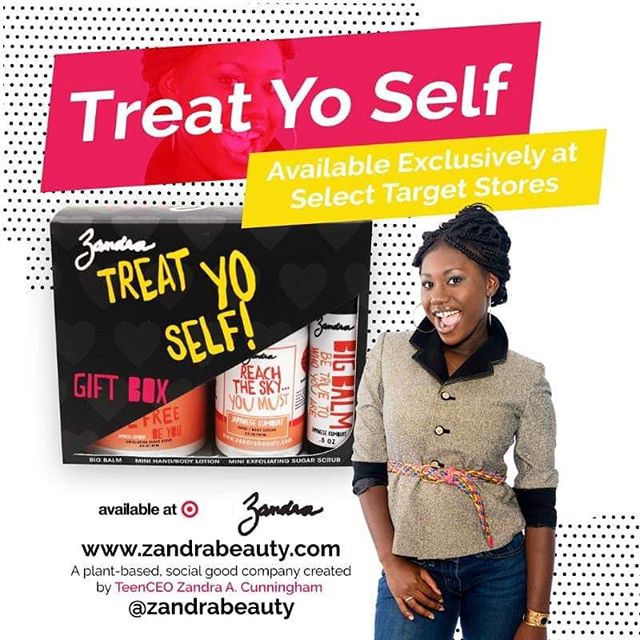 "This is yet another dream come true for me," she said. "I am working hard to pave the way for other indie brands with teen CEOs. My journey hasn't been easy but it will forever be worth it. I am on a mission to shatter the status quo, and with partners like Target, I am making that happen.
Follow MEFeater onTwitter, Instagram, Facebook and Pinterest for more updates