Sweeter than pie.
Sugar, spice, and everything nice: that's what this makeup brand is made out of. Beauty Bakerie is the makeup industry's newest affiliate and it has us licking our lips just thinking about it!
About the Line
Beauty Bakerie was founded by Cashmere Nicole, who created the line as a way to give back to the community. Nicole was a single teen mom, where she found herself on Welfare and also made the unfortunate discovery that she had breast cancer.
Thankfully, nothing broke Nicole's spirit. Nicole returned to college and nursing school, all while starting her business on the side.
"This idea that I had for Beauty Bakerie seemed to keep me really busy," she told Forbes. "I could conceptualize names of the business and product line names and it would keep me busy for hours on end."

About The Products
Beauty Bakerie stems from Nicole's love of pastries and is designed for women of color to keep their outlook better not bitter, according to Ebony. The line features bakery themed makeup, which will have anyone licking their lips at just the names. A few fan favorites include their Neapolitan Eyescream Eyeshadow Palette which was featured on Buzzfeed and their Lip Whip liquid lipsticks which have been featured on Refinery29.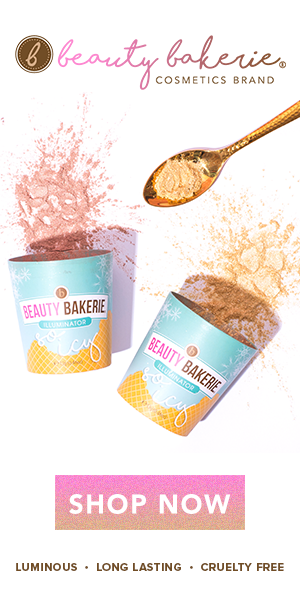 A recent release has all Beauty Bakerie fans screaming their love for ice cream: the So Icy Illuminator. Packaged in the most adorable ice cream like container, the illuminator features eight different shades designed to give anyone a light reflecting blush.
Shop Now
You can shop Beauty Bakerie online now. Be sure to tag us in all your photos featuring Beauty Bakerie and keep your eyes peeled for their new cake mix foundation.
This was a sponsored post.