One of the most precisely anticipated albums of the year has finally released. Triple threat, Anderson .Paak has undoubtedly done it again!
Anderson is an artist of many trades; often keeping his audience in the dark, trying to figure out what sonics and ideologies he will tackle next. Yet, he never fails to keep fans satisfied and then some.
In Oxnard, his infamous rap skills and feel for a groove finally join forces. The sound is telling of how much time was taken into consideration. Concepts can be reinforcing and wondrous. Yet .Paak allowing himself to indulge in free-thought and following his natural tendency has resulted in something you'd never experienced before.
He is fearlessly blending all of his talents and making it sound amazing. In the process, you can still hear all the elements of all the artists who built this project along with him. Them who are the likes of; Thundercat and Dr. Dre. Together they not only infuse .Paak's talents, but expand his image through lyrics. Many of the sultry lyrics imbued with innuendos are rather silky than the usual raunchy touch suffused in Malibu. This also very much showcases Anderson's vocal ability.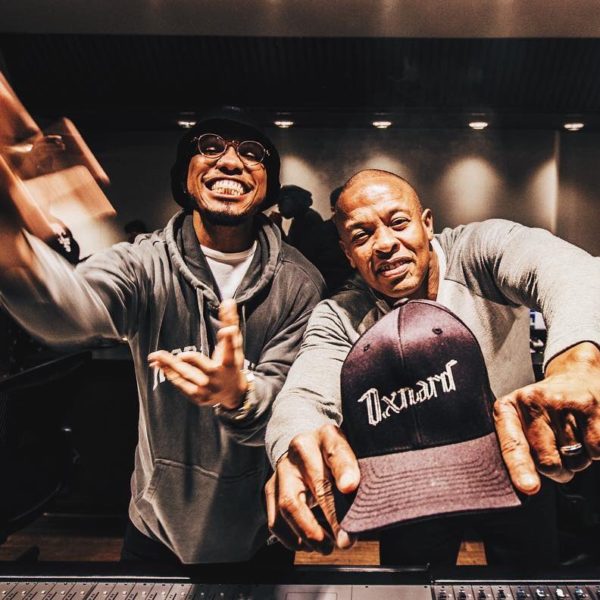 In essence of sonics, we receive a lot of smoky-toned utterances. There is a languid pace to the album, but it begins to pick up pace after the presentation of the lead single, "Tints" (feat. Kendrick Lamar.) The themes begin to vary immensely after this hit, on 14-track album. It almost continuously remains cohesive.
A notable song on the album that has the attention of Twitter is "6 Summers", a song that initiates Trump may have a love child who is assumed to be a lesbian. And although we want to say the idea of the song is progressive, it doesn't promise that because of the burdensome thought that also assumes this lovechild's sexuality is provocative.
He also takes a shot at patois on the last track, "Left to Right." Despite the fact that Anderson can tackle anything, it doesn't mean he should indulge within everything. The execution of this track may have had a great intention. Yet it failed to serve its purpose because it distracts from the solidity of the rest of the album.
Nonetheless, Oxnard is easily one of the grooviest albums of this year. Its purpose was to serve with good intentions, and it showcases every single side of Anderson- and at times those who worked with him. Although some elements may seem misleading, the project is solid and will grow and perceive longevity.
Have you taken a listen to Oxnard? Listen here: