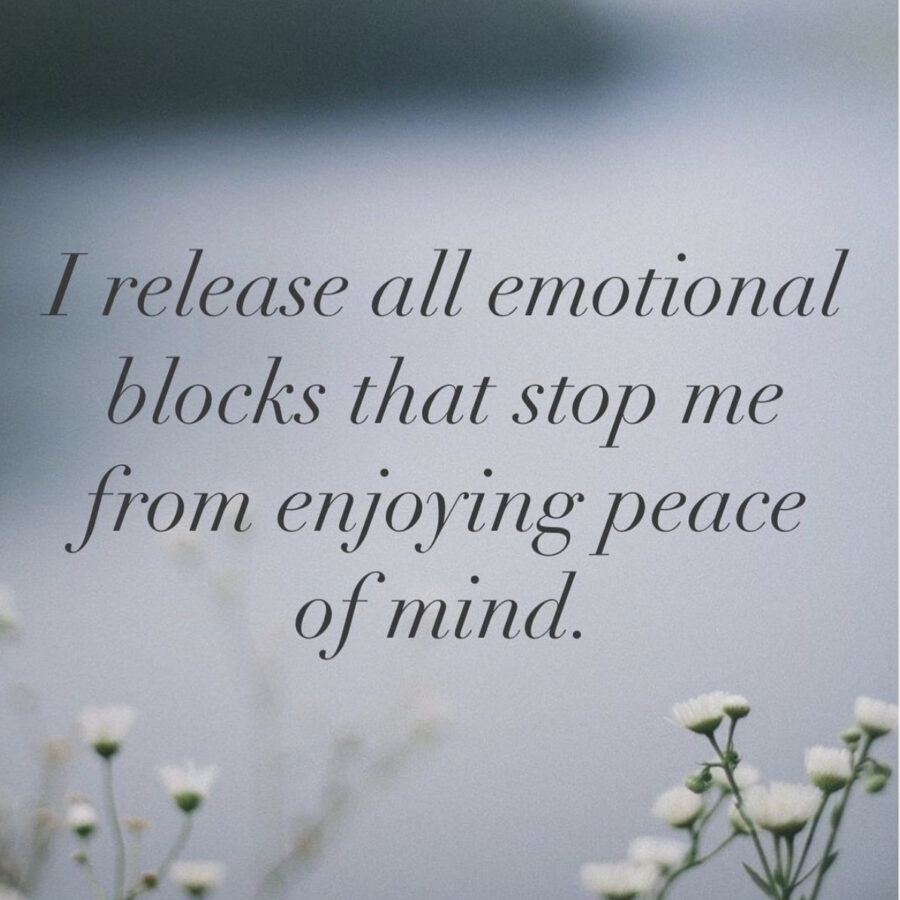 May is Mental Health Awareness Month. In honor of uplifting mental health awareness, we'd like to encourage you to find your peace of mind and prioritize it at all costs. Here are 7 reasons to start prioritizing your peace today and every day.
Alexa! Cue "I Gotta Find Peace of Mind" by Lauryn Hill!
1. You won't compare yourself to anyone.
"Comparison is the thief of joy"

Theodore Roosevelt
The society we live in breeds competitiveness almost naturally. It can get incredibly dark. No matter who you are, it can be all too easy to find yourself measuring your own status, success, or progress against the achievement of others. This includes peers, family members, business rivals, even celebrities. The reality is that no two people's life paths will be the same. The more you cultivate your peace of mind, the less you'll find yourself concerned with what your peers are doing, and the more you will surpass your wildest dreams. You'll be uninterested in comparing yourself to anyone, too focused on walking in your truth.
2. You will heal your inner child
"So don't you forget about the little girl that you met now, the one that's in your spirit, she still got your back, yeah. Don't you let the world take back all the love that you gave her. This is all her world now. This is all your world now."

Chloe x Halle Baby Girl
There is so much power in confronting the traumas and disappointments we endured as children. On the other side of that healing, there is so much peace to be gained by sitting with the inner child that lives within all of us. Learning how to show up for yourself in the ways you didn't receive as a kid is a key to unlocking infinite peace. For some, this may even look like learning how to parent your inner child. Allow yourself to connect with your inner child, maybe through journaling or getting into the things you loved when you were young, and watch your joy overflow tremendously.
3. The grip that pain and loss may have had on you will begin to fade.
Peace of mind is powerful in creating balance within, even in the presence of pain and chaos. There will always come a time in life where there are unimaginable difficulties and serious pain. The self-work of prioritizing your peace of mind is helpful in making peace with the painful parts of life and the things that are out of our control. The power to take control over yourself and how you respond to what life throws at you comes from peace of mind.
4. You'll feel your power to manifest increases drastically.
With peace of mind as your main priority, your confidence will soar like never before. You will uncover new avenues of gratitude for every quirk and aspect that you are. These are the makings of the magic of manifestation. You dream it, feel it, and see it through because your peace empowers you. The power of your peace unlocks your limitless potential.
5. Your intuition will become stronger.
The more you prioritize your peace, the more you'll quiet the noise and distractions that block out the inner guidance of your intuition. The discernment of your surroundings and the decisions you make will come directly from your source. You'll find the voice of doubt eliminated from your process. External validation will become inevitably irrelevant to you. You may even find that you become very intentional about who and what you allow to have access to you. Your sense of self-protection will heighten.
6. You'll find stress minimized in many areas of your life.
Stress can be inevitable but it does not have to take up more space than you allow. When gone unchecked, stress can build up in the body and spirit creating grave challenges mentally, spiritually, and physically. Many illnesses both mental and physical, have been linked to chronic stress. Prioritizing your peace is checking stress when it surfaces and putting it in its place. It's important to take your power back even in the most stressful of situations. This work is often not easy but worthwhile.
7. You will be aligned in your joy and your purpose.
In big and small ways, joy will find you wherever you go and in all that you do. This is a sign that you are at the point of no return. You are no longer interested in sacrificing your peace of mind for anything or anyone. Your purpose will evolve and speak through you in many ways. The adventures, relationships, and opportunities you come across will be in the highest alignment of your greatest good. You will find love and harmony in trusting the process. You'll also find comfort in discomfort. You will revel in all that you are without judgment, growing magnificently and limitlessly—perpetual glow up.
You can give yourself permission today to tap in, find your peace, and uphold it above all else. No one will protect or prioritize your peace before you, just as no one else can define it for you. Blessings to you on your journey, no matter where you are in your process.
Follow us on Instagram, Facebook, Twitter & Pinterest for more!