Zendaya has severed ties with the company carrying her clothing line Daya by Zendaya after backlash from fans. The line has been suffering from major issues including canceled orders or customers placing orders and not receiving their packages for weeks or months. This caused Zendaya to speak out on the issues.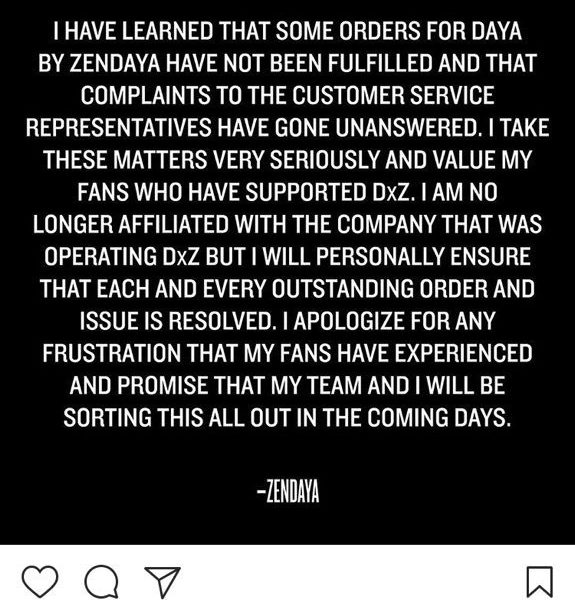 Customers contacted customer service only to be met with no response, so they took their complaints to social media.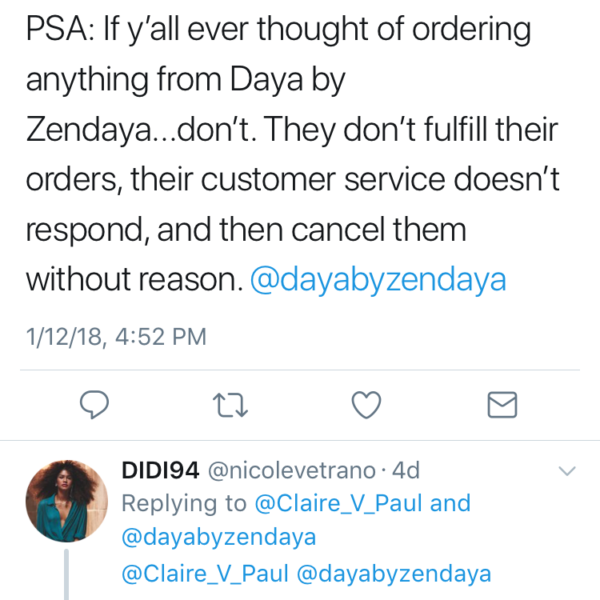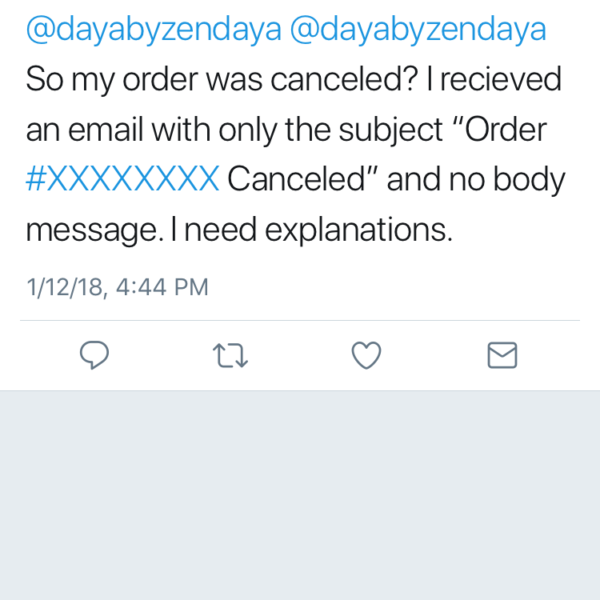 The Singer and Actress created Daya by Zendaya in 2016 to bring her unique style to her fans with nonspecific pieces. The collection is very diverse and features everything from athleisure wear to shoes and was created by her longtime stylist Law Roach.
Zendaya is advising all her customers to email dayaxzendaya@gmail.com for questions and concerns.
What do you think about this? Leave us a comment below or catch up with MEFeater on Facebook, Twitter, Pinterest, and Instagram. ?