Zendaya is expected to make her directorial debut helming a Season 3 episode of the viral HBO series, Euphoria. She is one of the biggest and best actresses on screen. In addition to returning to her Emmy Award-winning role as Rue, The "Spider-Man: No Way Home" star also has aspirations to be behind the scenes.

During a Q&A session with Vogue Italia for her cover shoot, a fan asked the the 25 year old actress when she would direct Euphoria and that's when she revealed she will probably direct a season 3 episode after her season 2 filming schedule didn't allow for free time to direct Season 2 Episode 6 titled "A Thousand Little Trees of Blood". 'I didn't have enough time, so unfortunately, I wasn't able to this time around. I wanted to have enough time to do it the right way, So, next season probably." she added.
Euphoria is an American teen drama television series created and principally written by Sam Levinson for HBO. Zendaya plays Rue Bennett on the hit series – a teenager struggling with her drug addiction and her high school life at East Highland. Although the episode may mark her directorial debut, she has previously co-written a 2018 episode of her Disney Channel series K.C. Undercover with Corrine Marshall and Rob Lotterstein.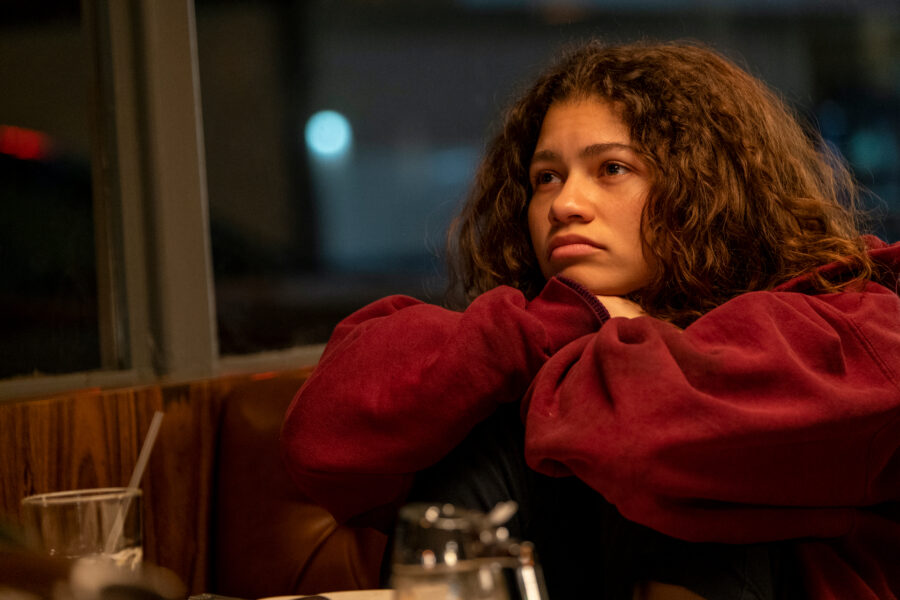 Euphoria Season 3 got the greenlight from HBO back in February, just weeks before the Season 2 finale. Perhaps the push came from the success of Euphoria's season two premiere episode which debuted as the most viewed episode of an HBO series ever on HBO Max. It has amassed more than 14 million viewers across platforms. That figure was more than double the average audience of Season 1 (6.6 million viewers per episode).
Zendaya has worked with and received a lot of inspiration from Sam Levinson. They worked together over the pandemic on the feature film – "Malcolm & Marie" where she played the role of Marie. So her directing role alongside Sam might just bring more fireworks to Euphoria.
For more on Music Entertainment and Fashion, follow us on Twitter, Instagram, Facebook, TikTok, and Pinterest!