What is it about a love song that makes you wonder about a significant someone? What is it about a lit rap song that makes you want to either become a hot girl or the most influential person there is? And what is it about a pop song that makes you feel alive? Whatever the feeling, we can all agree that music is a universal language. With defining lyrics – a song says everything we are afraid to say or something that would have said.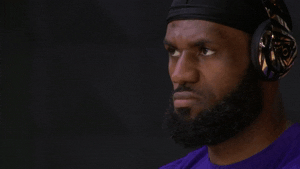 It is true that our favorite artist brings a song to life. But what about the writer with the pen game? When it comes to our favorite Instagram caption, life's mantra, or favorite word it is only right to praise the writers. We are all aware of some the greatest writers like Missy Elliott, Keri Hilson, the DREAM, Johntae Austin, Sean Garrett, and Neyo but there is a new era of hot writers. So who's the writer behind your favorite song right now?
Nija Charles ????
She is your favorite artist's favorite songwriter! At just 23 years old, Nija Charles has written for Beyonce, Jay Z, SZA, Chris Brown, Summer Walker, Kehlani, Lady Gaga, Teyana Taylor, Chloe X Halle, and the list literally keeps going. The Grammy Award-winning songwriter is signed to Universal Music as a songwriter and producer. She is responsible for some of the hottest singles today. Last year, Nija scored two number one songs – "Rain On Me" performed by Lady Gaga and Ariana Grande plus "Positions" performed by Ariana Grande as well. Nija is a force to be reckoned with. She is very well on a path to becoming an icon. Nija was featured in FORBES 40 UNDER 40 and she is showing no signs of stopping in the music game. We can not wait to hear more.
Favorite Songs Written by Nija ▶⏸
"My Power" – Beyonce ft Nija and Tierra Whack
"24/7" – Meek Mill ft Ella Mae
"No Guidance" – Chris Brown and Drake
"Come Thru" – Summer Walker ft Usher
"Bare With Me" – Teyana Taylor
"Forgive Me" – Chloe X Halle
"Sex Lies" – Mulatto ft. Lil Baby
"Heard About Us"- The Carters
"Ring" – Cardi B
Victoria Monet ???
We love the sensual sound of Victoria Monet! She finds so many clever ways to express love, sexuality, and freedom! With hits like "Ass Like Dat", "Moment", and "F.U.C.K" from her very own EP Jaguar, we can not help but love Monet's pen game. The 27-year-old is a Grammy Award Nominated Writer who has written some of today's hottest singles. Last year alone, Monet wrote "Do It" (Chloe X Halle), "Rather Be" (Brandy), and the hottest single out now "34 + 35" along with her dear friend Taylor Parx with Ariana Grande. Put some respect on her discography! Monet has also written for Nas, T.I., Fifth Harmony, and GOOD Music.
Favorite Songs Written by Victoria Monet:
"Nasty" – Ariana Grande
"MOMENT" – Victoria Monet
"Leave Me Lonely" – Ariana Grande ft Macy Gray
"Thank You Next" – Ariana Grande
"7 RINGS" – Ariana Grande
Tayla Parx ????
Tayla Parx can literally write about anything! From John Legend to Snoh Aalegra, she has an incredible range in writing. We first fell in love with her as the little girl we adored in "Hairspray" starring Queen Latifah and Zac Efron. Now Tayla Parx has developed beautiful artistry in music. The 27-year-old artist and writer is on everyone's radar for a hit song. Parx has written some of the hottest songs for Kesha, Khalid, Mariah Carey, Chris Brown ,Meghan Trainer. When she teams up with Victoria Monet, Ariana Grande (best friends) the bar is set and a hit is made. You can catch Parx in quite a few credits on Ariana Grande's latest studio album POSITIONS.
Favorite songs written by Taylor Parx
"Diamonds" – Normani and Megan Thee Stallion
"7 Rings" (along with Victoria Monet) – Ariana Grande
"Thank You Next" (along with Victoria Monet) – Ariana Grande
"Anyway" – Chris Brown
"Love Lies" – Khalid ft Normani
PARTY NEXT DOOR ???
If you want bangers call PARTY. Aside from having the secret sauce for his own records, Party is the writer behind Drake's, Beyonce's, and Rihanna's biggest hits. From "Sex With Me" (Rihanna) to Drake's "U With Me" , PARTY NEXT DOOR is a vibe like no other. The Canadian's striking lyrics has everyone repeating it whether it's in a caption or a sing-along. His impressive writing and unique filter sound landed him with Drake's OVO SOUND record label. Last year PARTY dropped a special EP as he hinted a new album soon. Many are expecting writers' credit on Drake's highly anticipated album this year ?
Favorite songs written by PARTY NEXT DOOR
"Own It" – Drake
"Shining" DJ Khaled ft Beyonce and Jay-Z
"WORK" Rihanna ft Drake
"Shot Clock" – Ella Mai
"WILD THOUGHTS" – Dj Khaled ft Rihanna and Bryson Tiller
Swagg R'Celious ⏮⏮
This Grammy winning songwriter is legendary. Swagg R'Celious is the lyricist behind our favorite R&B songs today. He has written for Kehlani, H.E.R, Brandy, Alicia Keys, Wale, and many more. He knows just what to say in a love song and will unexpectedly hit you with BARS. It is a match in heaven when Swagg works with H.E.R. Last year his work with H.E.R landed a few Grammy's under his belt. Swagg writes from life experience and deep conversation as it flows into a song we can connect with deeply.
Favorite Songs Written By Swagg R'Celious
"Could've Been" – H.E.R ft Bryson Tiller
"Lowkey" Teyana Taylor
"U' – H.E.R
"Hard Place" – H.E.R
"FWU" Kehani
"Sugarcoated" – Justine Skye
Tiara Thomas ?⚱?
"Is it baaaaad that I never made love…"! Everyone remembers the sultry voice of Tiara Thomas on Wale's hit song "Bad" in 2015. Thomas is not only a talented singer but she is now an OSCAR nominated songwriter for co-writing "I CAN'T BREATHE" with H.E.R. The pair recently won two Grammy's this year. Tiara Thomas has a promising career and it is her powerful lyrics that send us chills.
Favorite Songs Written By Tiara Thomas
"Damage" – H.E.R
"I CAN'T BREATHE" – H.E.R
"Fight For You" – H.E.R
Press Play
No matter the song or songwriter we commend them all for penning their hearts and souls. Writers define our emotions and allow us to channel our truest selves. As a nice retreat, we put together a playlist to test your skills! Can you guess who wrote each song by listening to our playlist below? Be sure to let us know and also shout out your favorite songwriter today. We would love to hear more!
For more updates, follow MEFeater on Twitter, Instagram, Facebook, and Pinterest!