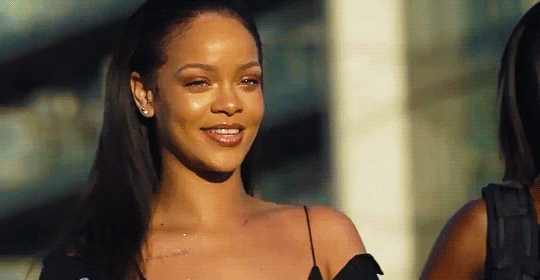 Rihanna is one of the biggest pop stars in the music industry. From 16 to 33 we saw a huge evolution of her journey. Everything she puts out is bomb and she definitely shows her heritage in her music. Not only is she a music mogul, but Rihanna is also a businesswoman. As of lately, our favorite bad gyal is on the hush about releasing her new album, but we found something to keep you entertained while you wait?. Here are six hits Rihanna refused during her career. Enjoy!
1. "Pretty hurts'' by Beyoncé
"Pretty Hurts'' is the first single on Beyoncé's self-titled album, Beyoncé, released in 2013. The song was written by Sia and first sent to Katy Perry, then to Rihanna. Beyoncé eventually decides to take the song for her album. The song is known as a confidence anthem for all women! 
2. "Find your love'' by Drake
This song is a major throwback! It was Drake's second single from his first album Thank Me Later (2010). This is when we first started to know our Canadian Papi who is now a huge star! The song was written by Drake, Patrick Reynolds, Jeff Bhasker, and Kanye West. When Drake wrote the song, he was thinking of a woman's voice. Hence why he suggested it to Rihanna. However, as we know, Drake kept the song and it became one of his biggest hits. It was his first success and is now considered a classic. Time flies!! 
3. "Shape of You'' by Ed Sheeran
Released in 2017, "Shape of You'' is one of Ed Sheeran's biggest hits. The song was initially planned for a duo between Riri and a UK band, but Ed ended up taking it as a second single on his album, ÷ .
4. "Love Yourself'' by Justin Bieber
Justin Bieber's ballad "Love Yourself'' was written by Ed Sheeran and was at first for Ed Sheeran's album, ÷. The song was released in 2015 for Justin Bieber's album Purpose, however, it was initially supposed to be for Riri! 
5. "Lean On'' by Major Lazer featuring DJ Snake
Who hasn't heard this electro/dancehall song of 2015? "Lean On'' was a collaboration between Major Lazer group and French producer DJ Snake. Diplo, (member of Major Lazer), produced the song. The song has a reggae rhythm. At first, he asked artists Nicki Minaj or Rihanna to be on the record but they declined. Singer MØ finally took the place and "Leon On'' became a huge hit worldwide with 3 billion views on Youtube to this today. 
6. "Chandelier'' by Sia
Sia is one of the most famous and talented songwriters in the music industry. She wrote Chandelier first for Beyoncé or Rihanna but in the end, she changed her opinion and kept it for herself. It was a good decision because "Chandelier" is her biggest solo hit! The song was a huge success worldwide in 2014 and reached number 8 at the Billboard Hot 100. 
This list of six hits that Rihanna refused during her career shows that even though she decided to don't take these songs, it didn't stop her from making hits. She is definitely a tune maker and we can't wait to see her next album! 
Tell us in comment if you knew that these hits was submit to Rihanna! ?