Drill music originated in Dro City (Woodlawn, Chicago), emerging on the scene in the 2010s as a fast-paced, aggressive style of hip-hop that expressed the struggles and glories of gang life. The new rap genre delivers rap in a deadpan way that isn't focused heavily on punchlines or metaphors but on violence, gang life, and recreating a story for the audience to hear. The term "Drill" describes the aggressiveness and sometimes fast-paced style of the music.
Drill also refers to the slang and noise of automatic weapons. But Drill isn't just about violence and gang life. According to a 2012 interview with Complex Magazine, Boss Woo explained that "drill" could have many different meanings, "Everybody gets it twisted—drill ain't just shootin' and killin'," explained Boss Woo. "You could be drillin' having a ball at a party. If you havin' a good time, you're drillin'."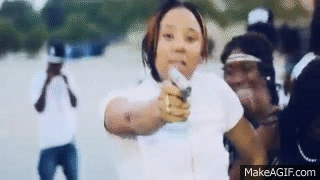 Drill Artists such as Pac Man(who coined the term drill), King Louie, Chief Keef, Katie Got Bandz, Shady, Fredo Santana, Montana of 300, King Von (R.I.P), Lil Reese, and Lil Durk had a huge influence on the genre. They played a huge part in its popularity, both underground and mainstream. Drill music was different from mainstream rap, and it was gritty and realistic. Drill wasn't about having the biggest house or the most blinged-out chain. At the time, drill music was about struggle, poverty, hardships, and just plain rawness. Chief Keef specifically led drill music into the mainstream media, grabbing the attention of established rappers such as Kanye West, who hopped on the remix of Keef's breakout single, "I Don't Like."
Drill in the NYC
When drill came on the scene, rappers started to change their tune and rap style to encompass the drill narrative. However, don't get it twisted, drill music isn't just synonymous to Chicago or its men. Atlanta artists Gucci Mane, Waka Flocka, and U.K artists Ivorian Doll and Shaybo are all contributors to the Drill genre. It has recently been New Yorkers like Fivio Foreign, Bobby Shmurda, Pop Smoke (R.I.P), and Curly Savv who have been quietly taking over the drill scene.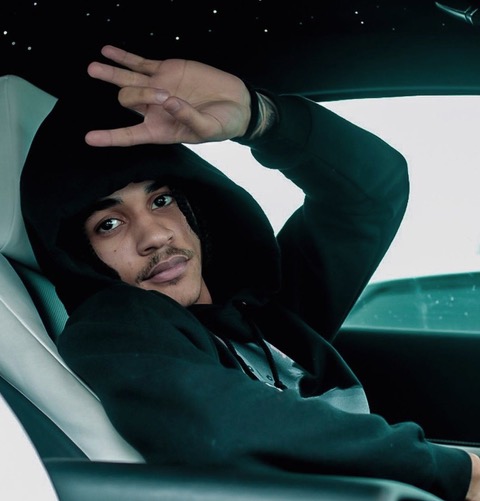 Hailing from Caranise, Brooklyn, Curly Savv's (21) hit single "Blue Chips" is one of the many drill hits to come out of the big apple. Curly Savv started making music when he was 16 without the support of anyone close to him. His parents encouraged school and work, but Curly had his mind on rap and where his love for his passion could take him. After releasing a few songs online, Curly Savv's name started to catch wind in the neighborhood. Looking up to rappers like Jay-Z, Curly saw how music could change his entire life, even if he was from one of the rougher neighborhoods in Brooklyn. Curly cites Jay-Z as one of his biggest influencers and someone he would want to work with in the future. As Brooklynites, a lot of their struggles are the same. They both grew up in a neighborhood that establishes getting it by any means, one of drill music's main grievances. Curly is more motivated than ever to achieve success for himself and everyone he knows,
"At the end of the day, it's bigger than me. I have a whole team. These are my brothers and who I came up with, so I gotta make sure everything I do also helps them because they helped me get to where I'm at, and music is a real way to provide multiple lanes."

-Curly Savv
Curly Savv is set to release new content throughout 2021. His viral hits, "Blue Chips" and Money & Colors," can be streamed now on all platforms.
Drill in the UK
Across the pond, we enter London's drill scene. Even though, the chilly city is known for producing many popular American drill beats, traditional London drill defers from American drill in a few ways. UK drill uses more punchlines and metaphors while American drill is more offbeat, and less structured without a heavy emphasis on rhyme. Another difference is the drill beat style. NYC drill beats are usually very busy with many different sounds, while UK drill beats are minimal, chilly, and ominous. With the two places influencing each other, drill has raised in popularity, making its way to the Billboard charts. You can't get any more mainstream than that. Drill was once looked at as a genre that shouldn't be taken seriously but today it is the leading style in rap music. Drill music in the UK can't be mentioned without speaking of Harlem Spartans, a.k.a Bis, Blanco, Active, and MizorMac's hit single, "Kennington Where It Started".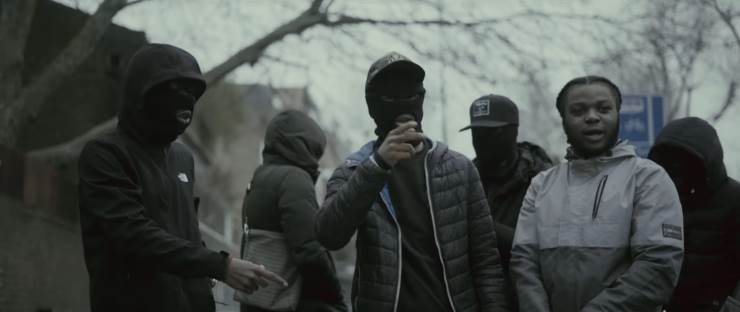 According to U.K drill fans, "Kennington Where It Started" is arguably one of the London drill scene's most influential songs. UK drill pioneers include Carns Hill, Bkay, MKThePlug, M1OnTheBeat, Harlem Spartans, Brixton Hill's 67, and Angel Town's 150 U.K artists that are carrying drill today include BandoKay, TeeZandos, M24, Shaybo, and Ivorian doll.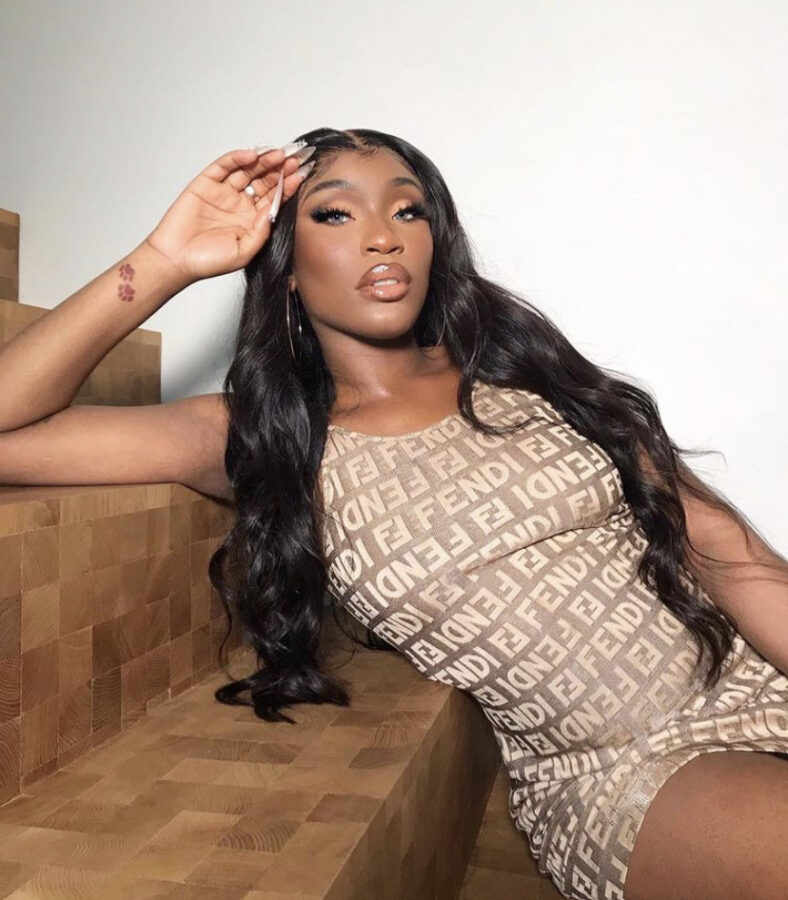 Born in Germany, Ivorian Doll (Vanessa Mahi) moved to London when she was 3-years-old. According to the rapper, this is where she had her first encounter with music. The London neighborhood she grew up in was filled with artists who dabbled in afro beats, drill, and hip-hop. Before she was a drill artist, she was a YouTuber. Her first song, "The Situation," was recorded as a joke, but it turned out to be a hit among fans. Afterward, Ivorian took rap more seriously, releasing her own projects and collaborating with established artists' names. Ivorian Doll was recently nominated for "Best Female Artist" at the Grime & Rap Music Awards. In an interview with Vice Magazine, Ivorian doll spoke of being one of the few female artists' in a male-dominated genre and crowning herself the "Queen of Drill."
"I made that statement to set myself apart. When I came into drill there was nobody calling themselves that, so I thought to nab it before somebody else does! There weren't really any prominent women who were so feminine because it's such a male-dominated, rough-and-tumble genre. I can rap just as well as the boys, who call themselves "King of Drill", and thought I should take control of how I wanted to be perceived and show that I can dominate as well. I'm a feminist!"

– Ivorian Doll
Ivorioan's latest release "Queen of Drill" can be found on all streaming platforms.
With the popularity of drill music today and the interconnectedness of the internet, there's no telling where the future of drill music will go. Potential collaborations are looming between drill artists from different backgrounds and musical artists from different genres. Drill music has only yet to evolve. Drill music might be a fairly new genre, but it has already solidified its impact in hip-hop history and the current state of music today.