After playing Katherine Johnson in Oscars acclaimed Hidden Figures, Taraji P. Henson accolades make her the best candidate to headline "Best Of Enemies" in April 2019. Based on a true story, Henson will portray Ann Atwater, a mother and civil activist from Durham, North Carolina. In light of a 1971 school desegregation ruling, Atwater (Henson) teams up with KKK leader C.P Ellis (Sam Rockwell), to co-chair a community assembly.
Between racism and politics, their rivalry gives birth to an unexpected alliance. "Best Of Enemies" is a story of resilience and compromise, with a narrative that sounds maybe too familiar. As we cheer for Henson, we can't help but wonder: how many more movies about black activists befriending white supremacists do we need?
The answer seems to be: not enough. Not enough when we are still struggling to award black creatives the credit they deserve. Not enough when for too long, black narratives had little to no place on the screen. Not enough when black actors were only embraced for comedic roles that played into stereotypes. Not enough … as long as our stories are not used as a pretext to romanticize the white savior.
We remember Skeeter's courage (to be sympathetic towards the nannies that raised her) in The Help or the heroism of white commander Gould Shaw (takes a hero indeed to subject to military orders) in leading the first all African-American regiment in Glory.  Not to forget Newt Knight who became the leader of the rebellion after finding a group of runaway slaves (during his forced exile – keyword forced) in Free State Of Jones. Add in there Dr. King Schultz and his many ruses to save Django from captivity (or maybe not?)
Despite the cynism, the story of Ann Atwater deserves to be told. Black movies matter – all of them. But who gets to tell them and how they are told matters just as much. Hollywood seems to have a disturbing fascination with blackness as existing within a white spectrum. That is, the narrative of liberation is often used to draw sympathy towards the oppressor. Yes, the black hero is embraced, thanks to the candid should-be-racist who finally sees a glimpse of humanity in him/her.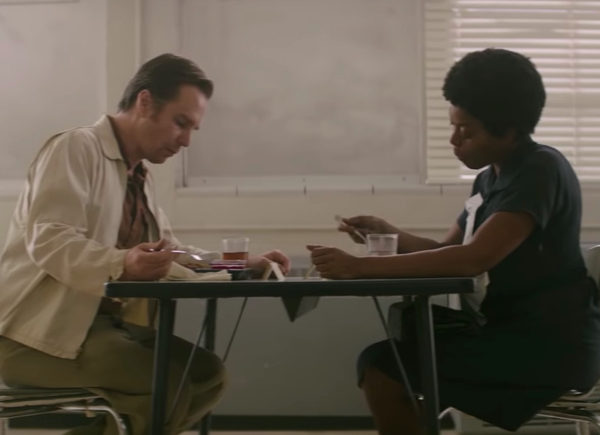 The issue isn't about Henson or Rockwell. Nor is it about historic factuality (these alliances did exist and did facilitate change) The issue is where does lie the responsibility of directors like Robin Bissel in depicting black narratives without glamorizing their condition.
Then again, what about our responsibility as viewers? It is easy to blame Hollywood when we are the metric. But that is just another discourse to blur the debate. We watch those movies, just like we watch every other. The truth is, we put our money where we see ourselves because we understand the need for diverse representation. There is no one single black narrative, we want them all. Is it a luxury to ask that we get them without the sprinkle of white savior?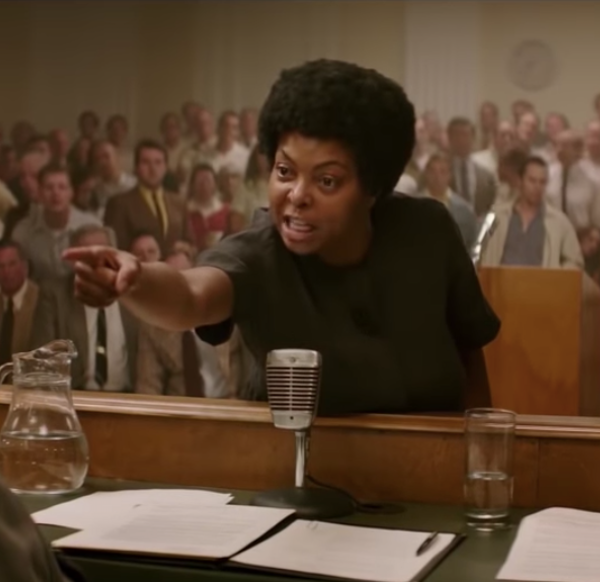 Regardless, "Best Of Enemies" is coming to the nearest theater in April 2019. Call it hypocrite but we will tune in. We love Henson (and Rockwell), and the press is as good as the trailer. If the big screen is where we get to see black heroes (the education system dropped that ball), so be it. We'll take it, even if that means yet another story of black activists befriending white supremacists.