BET Award winner Charmaine Mapimbiro who's widely known as Sha Sha, was born in Mutare in the heart of Zimbabwe. Her music career kick-started in 2017, and since then, she has worked with some of South Africa's leading artists and producers, such as DJ Maphorisa, who has gracefully added to the star's success. Sha Sha's 8 track debut EP "Blossom" was released in 2019, and in 2020 the star won a BET Award for Viewer's Choice: Best New International Act. Her EP has afforded her multiple award nominations, such as the SAMA nomination for Best Collaboration for "Tender Love," featuring DJ Maphorisa and Kabza De Small. She has also been nominated for the MTV Africa Music Awards (MAMAs) in the Listeners choice category. And recently scored a nomination at the South African Music Awards for Record of the Year and Video of the year.
With vocals that are a mixture of pop, soul, and Afrobeats onto Amapiano, Sha Sha's music is as vibrant as her personality!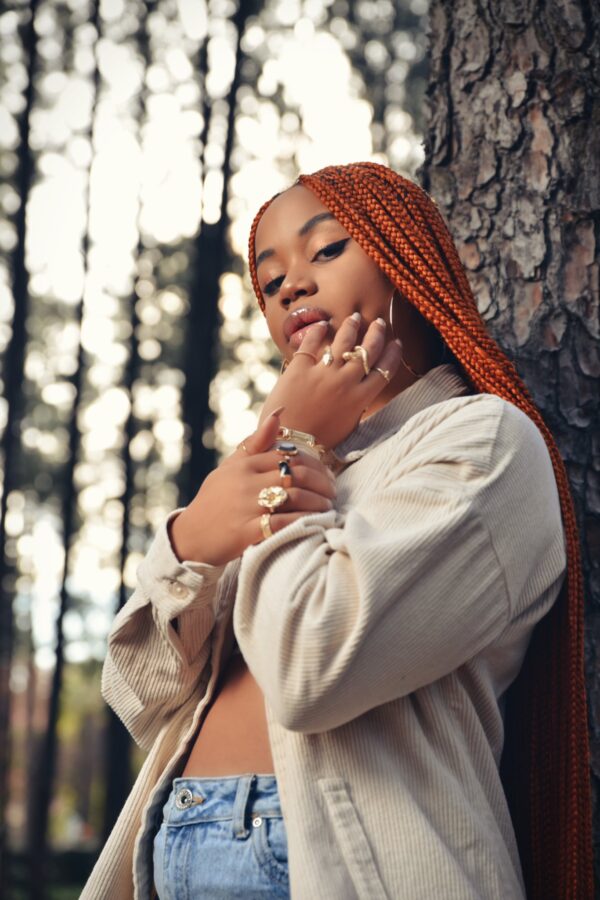 "Youth month is about celebrating our vibrancy and our youth. I know the true story behind June 16th in SA and that was a very dark time. But fast forward to us millennials, I feel we are very outspoken, very vibrant and that's what we need to celebrate more." – Sha Sha
Early Childhood
What was it like growing up in Mutare, tell us a bit about your childhood?
I moved a lot, stayed in Bulawayo at some point, stayed in Harare, and stayed in Mutare. Most of my childhood/adult life was in Mutare, which is my hometown and where my father is from. Because of the constant moving, I was exposed to different cultures, people, and lifestyles. Of course, it was helpful because I can speak different languages. I was raised by a whole community, my grandma, my mom, and my aunts, which helped me become the person I am today.
Who were some of your favorite artists growing up?
I've always loved Sia and Adele growing up. I love their writing skills and vocals. Sometimes when I go home, my dad would be playing Oliver Mtukudzi. That's the music I was exposed to. Then when I came to SA, it was the house music vibes. But in general, I listen to a lot of different music.
Blossoming
Please tell us about your creative process when you were creating the EP.
I was literary in the studio every single day for 8 months. I made a lot of music at that time. Maphorisa created this great hub at his house, where all these artists and producers would all come in. So making the EP, everyone would throw in their own creativity, and it was just amazing. I worked with DJ Maphorisa, Kabza De Small, Mas Musiq, Samthing Soweto, Tyler ICU, and JUST MOXI. My drive behind Blossom was love and my spirituality. Those are the 2 things that I value very much in life.
Which track off the EP was your favorite and why?
That's such a tough choice because those are both my favorites but I'd say Tender Love because it's my song.
How has it been working with such big and talented artists, DJ Maphorisa and Kabza?
I remember the first time I was gonna meet DJ Maphorisa. I was nervous. But the time spent around them, I started relating to them. I've learned a lot from them in a short space of time. I really appreciate how DJ Maphorisa tries to help the youth and bring their talents to light. I met Maphorisa in 2017, and I only blew up in 2019, so during that time, it was just constant work and him introducing me to people. I met a lot of people through him.
Global success
In 2020 you won a BET Award for the best international act. Did you ever anticipate you'd win such an award?
For the nomination, I was losing my mind. I wasn't expecting it. I felt like I was still working towards that kind of recognition. Remember, I had just dropped my EP, so I still thought I was finding myself then, bam I got nominated. In my head, I was like, "Thank you, God, I'm sure this is where it ends," then I won. I was excited, and I definitely didn't see it coming.
Africa's next mode on Today's Afrobeats Billboard in New York, can you tell us more about it?
Oh yeah, so Apple Music was doing a campaign for Africa month, and so they were showcasing Africa's biggest talents. That's how I was featured on the billboard.
Which artists are you looking to work with in the future?
I would love to work with Drake, Burna Boy, Tiwa Savage, Ed Sheran, I love Ed Sheran. And locally, I love Ami Faku, and there's a new girl called Nomfudo. She's a vibe. You guys are gonna love her!
You recently got nominated for a SAMA for Record of the Year and Video of the Year, both very big categories. Which one are you looking forward to winning most?
Record of the year!
Shasha's word
You have been proclaimed the Queen of Amapiano. What advice would you give young people who aspire to be successful in this genre one day?
Firstly you definitely need to believe in yourself, have the drive and pray! Surround yourself with the right people, the right energy, and be bold! Know what you want and be firm. It's very important to know your goal.
To get in that genre, there are a lot of producers who do Amapiano, so I'd just say get in the studio and work. Personally, from 2016 to 2018, I was constantly featuring in other artists' work because people didn't know me.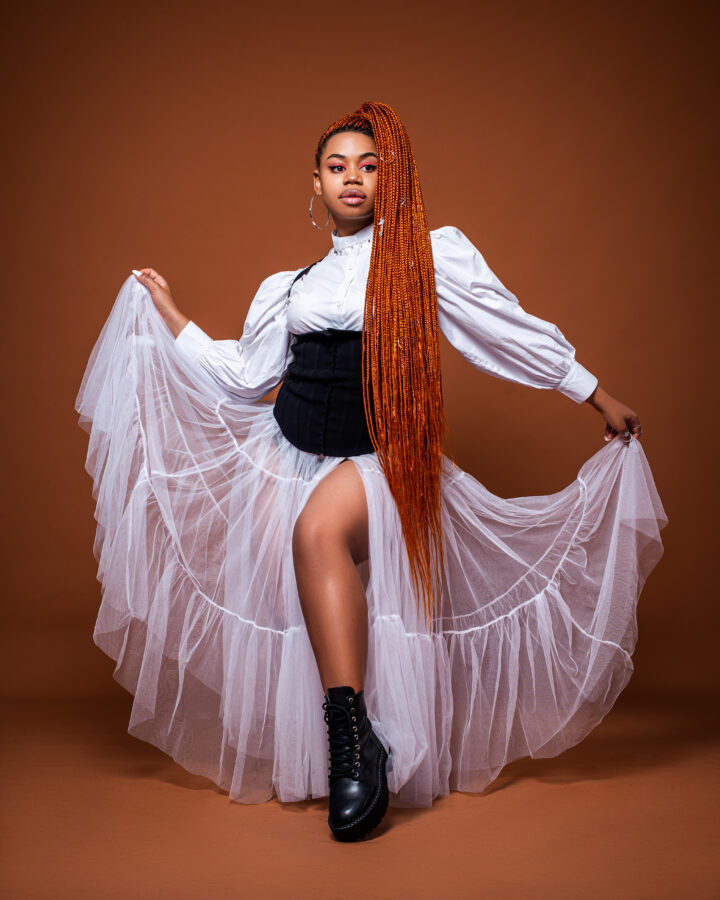 If you want to read more, follow us on Instagram, Facebook, Twitter & Pinterest! ?