Belgium native Lyne grew up in a musical household and sharpened her musical skills at academies as a child. As a result, she is the one to watch within the UK's R&B scene. She brings her inspiring message to the forefront with her newest single, 'Royal.'
"The song comes from discussions I had with some of my female friends who were at very low points in their lives, I just want to lift them up and make them see their worth. I've realised that it's my calling to deliver this empowering message through my music. If I can become an inspiration for girls out there to follow a good path in life, I believe I will have achieved my purpose in life. I have a gift and I want to use it to impact my world".

Lyne Nsongo on 'Royal'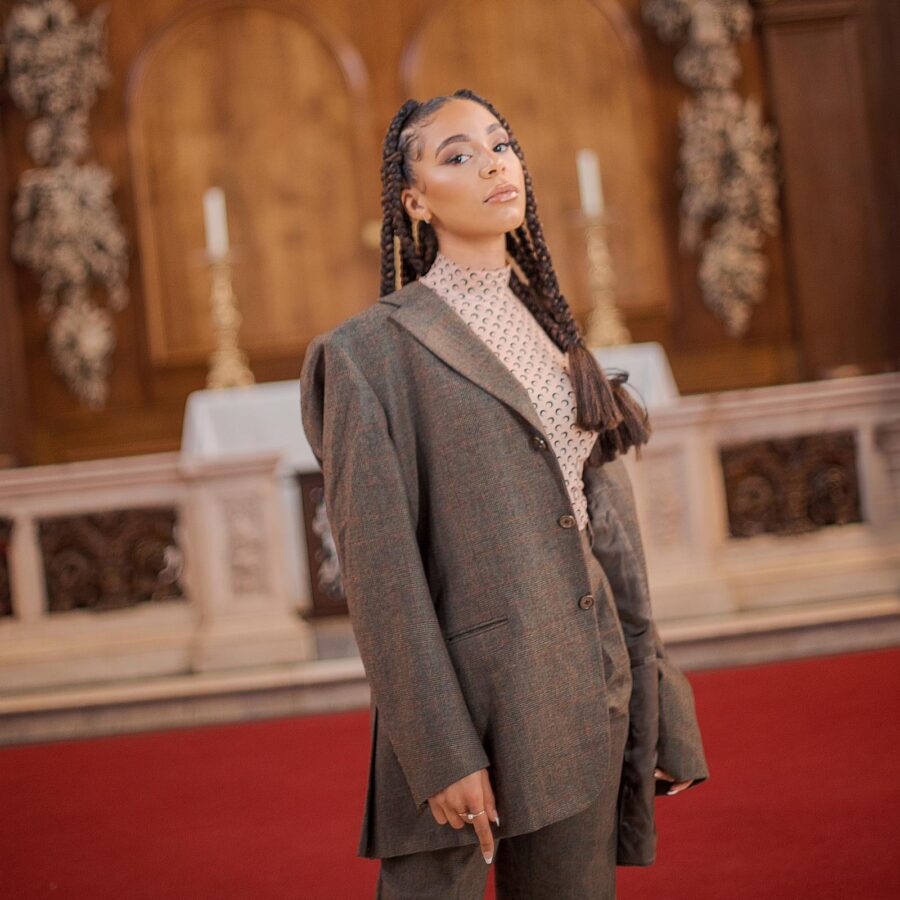 Lyne shares that R&B has been an integral part of her life. Artists such as Alicia Keys and Ashanti have inspired her growing up. Within her academic career, Lyne touched genres ranging from Rock to Gospel. Her experience of being in a Gospel choir inspired her sound that has a Gospel and R&B influence.
She further discusses how she wants to have Gospel influence on her lyrics and bring forth inspiring messages with an R&B sound. Then, she explains the juxtapositions that are involved in her style and music. Also, she mentions how Gospel does not resonate with all walks of life. Lyne wants to change that notion and implement her style in all aspects.
Lyne is not afraid to bend the rules and stand out as an artist. It is apparent in the 'Royal' music video. She is in a church with a suit and riding on a skateboard. This is not the ideal image that comes to mind for a Gospel song. However, Lyne is intentionally breaking barriers and showcasing her own definition within the genre of Gospel.
It is refreshing to see artists redefine musical genres and constantly push the bar. Lyne's voice has the potential to be the voice of confidence, reason, and empowerment. Lyne is simply giving Gospel a new perspective that is centered on inclusion and overall love.
Lyne's new single is out now! Click here to listen!
If you want to read more, follow us on Instagram, Facebook, Twitter & Pinterest!