Bad Gal RiRi has done it again.
With her luxury fashion line Fenty Maison officially launching as of yesterday, the Barbadian singer, businesswoman, and Jane of all trades is on the fast track to dominating nearly every industry there is. Between establishing Fenty Beauty as one of the most inclusive makeup brands on the market, and introducing Savage x Fenty as a line that celebrates all different body shapes and sizes, Rihanna has made history once again as the first Black woman to head a major luxury fashion house, and the first woman to launch an original LVMH brand.
In an interview with The New York Times, it is made clear what Rihanna sees for herself and Fenty Maison. "I want to be as disruptive as possible. The brand is not traditional," she says. This specific statement was made in regards to changing the luxury fashion world to focus on direct-to-consumer sales, but she has also managed to completely, and unapologetically, disrupt a space known to be predominantly white.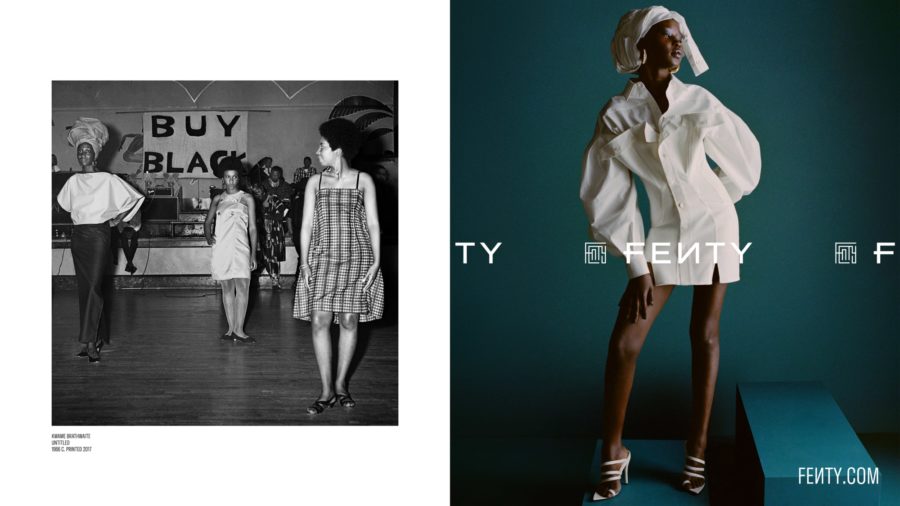 For Fenty's rollout campaign, Rihanna cites photographer Kwame Braithwaite––a pioneer of the "Black is Beautiful" movement of the 1960's––as an inspiration. Braithwaite captured Black women embracing their dark skin and natural hair, during a time when celebrating one's blackness was unorthodox. In doing so, he promoted a new ideal of Black female beauty. During a recent interview with Vogue, Rihanna explained why she decided to pay homage to Braithwaite. Within an archive of his photography that she came across with her team, they discovered an image of a group known as the Grandassa Models, who were an idealization of a Black female utopia. "It was a really strange and powerful parallel," Rihanna said. "And he gave me permission [to use the imagery], obviously that is a big deal."
As the first-ever black woman at the helm of an LVMH Maison, using the "Black is Beautiful" movement for creative direction is the epitome of being "as disruptive as possible", and makes Fenty's debut all-the-more revolutionary.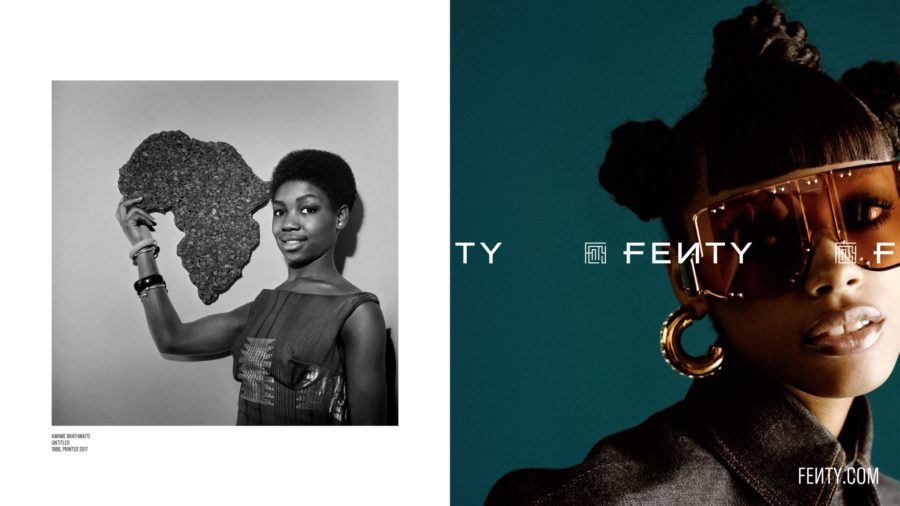 Like every other aspect of the brand, the distribution model also lies outside of luxury fashion standards, with a release of new items monthly. The first drop is filled with lots of strong and edgy pieces that teeter the line of femininity and masculinity by mixing traditionally masculine silhouettes with feminine elements. The collection features refined statement pieces in soft neutral hues and denim, sunglasses, jewelry, baseball caps, and pointed-toe heels for the finishing touch of each look.
Here are some of the looks that we're most excited about:
1.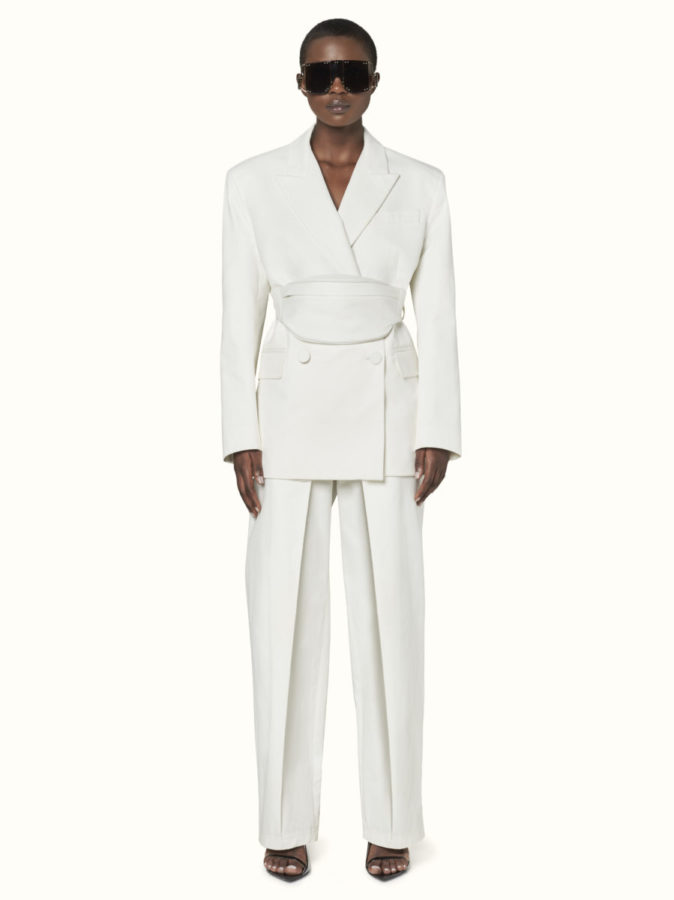 2.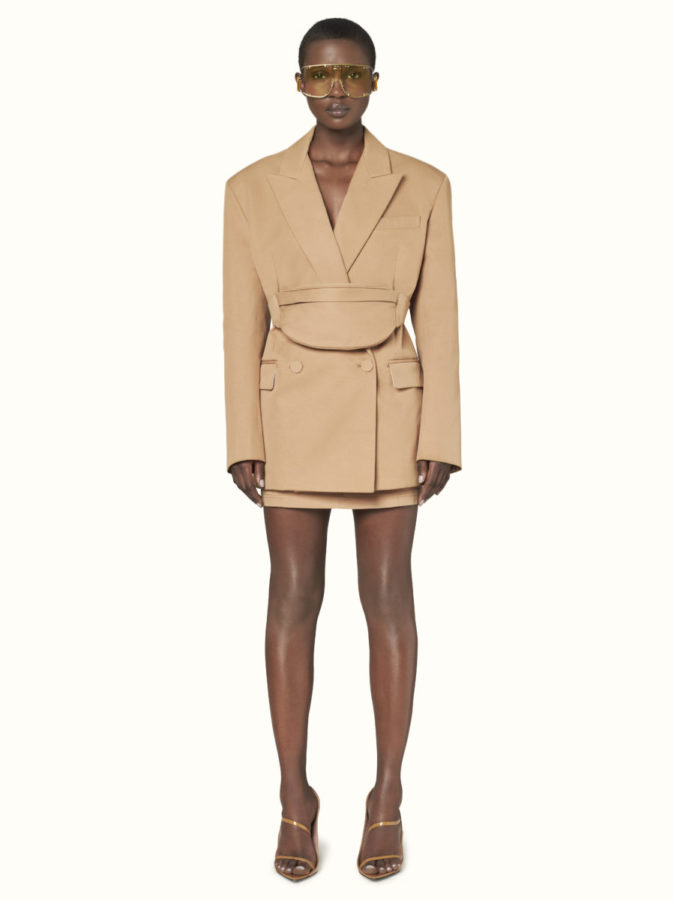 3.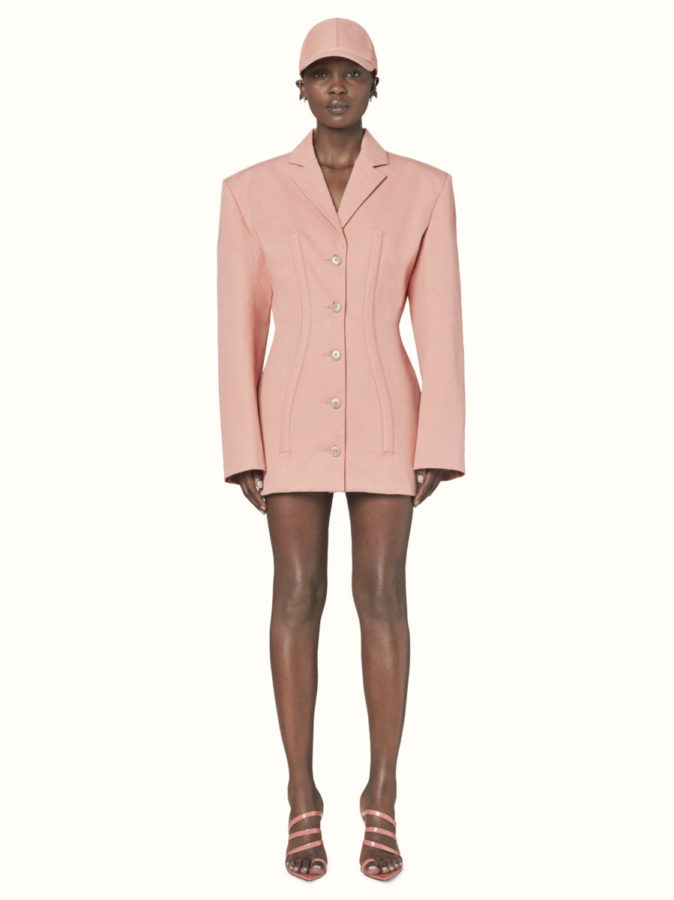 4.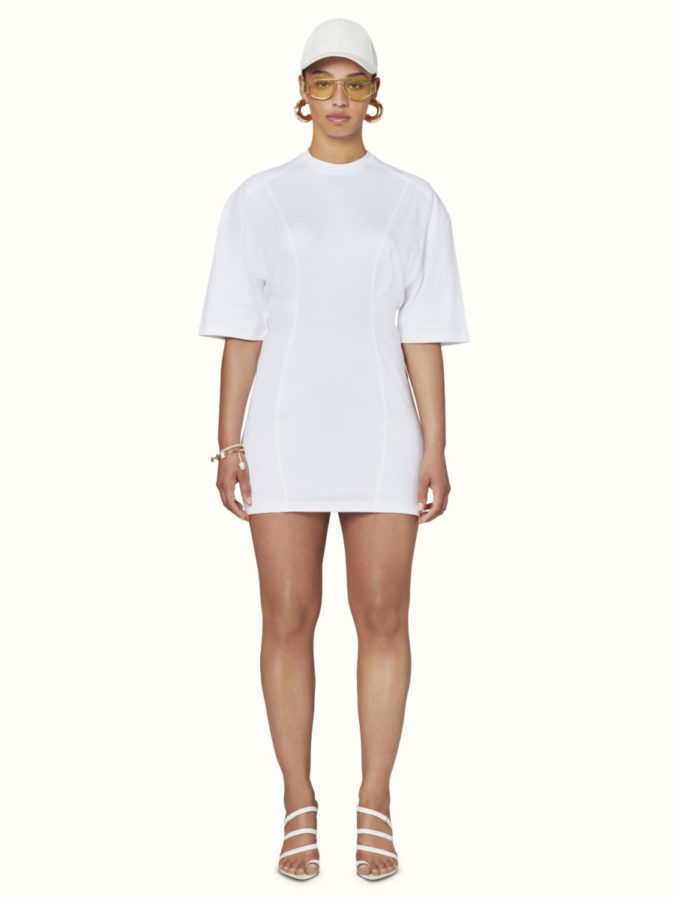 5.
6.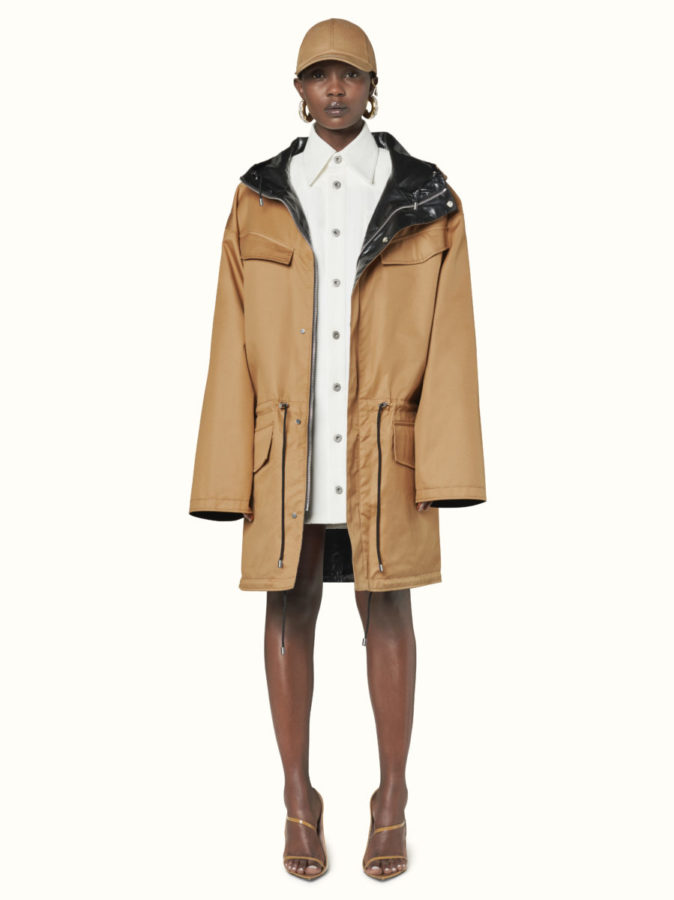 7.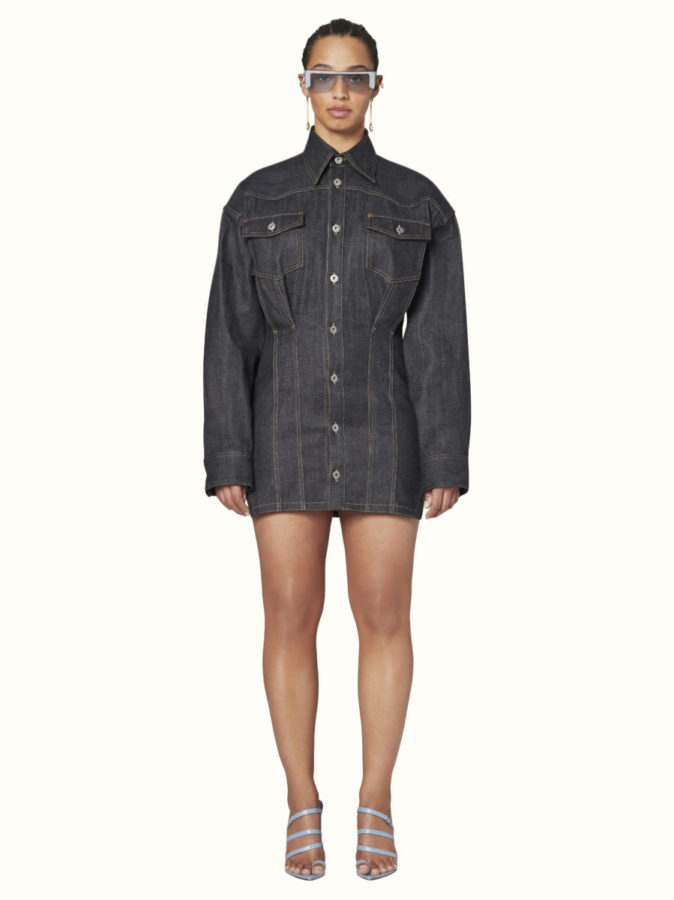 8.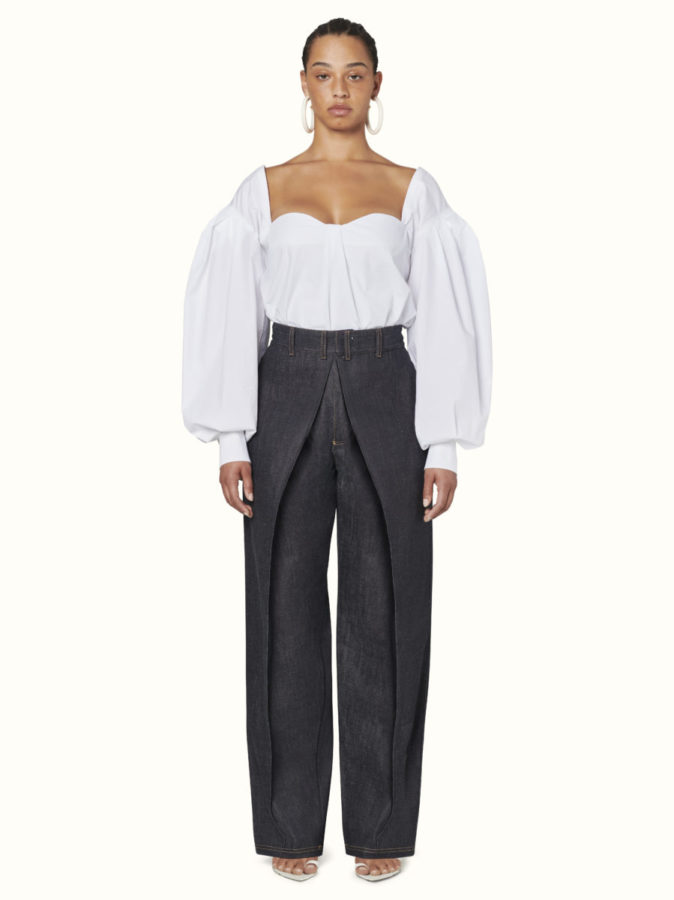 9.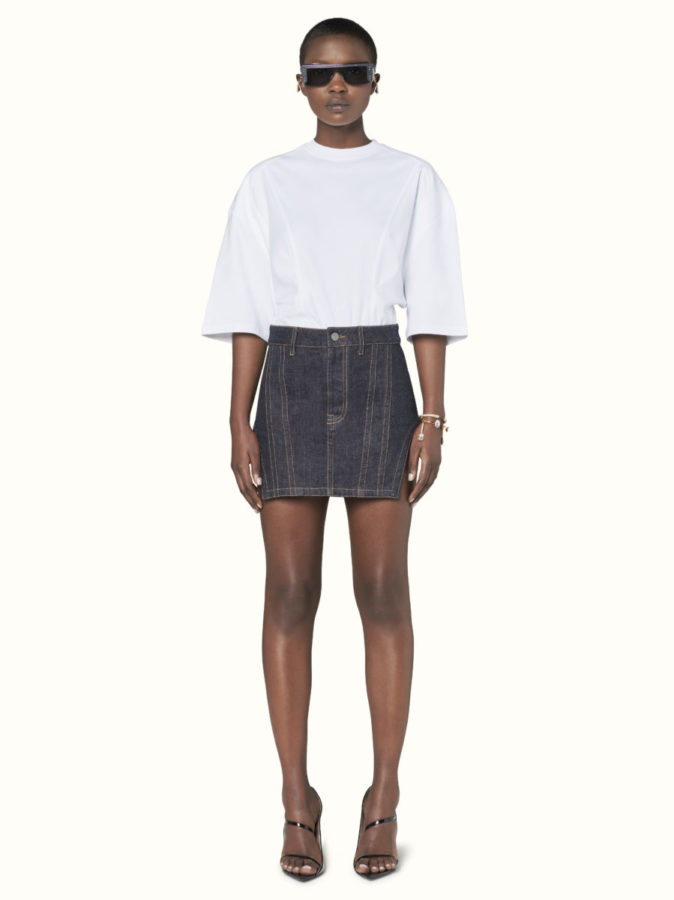 10.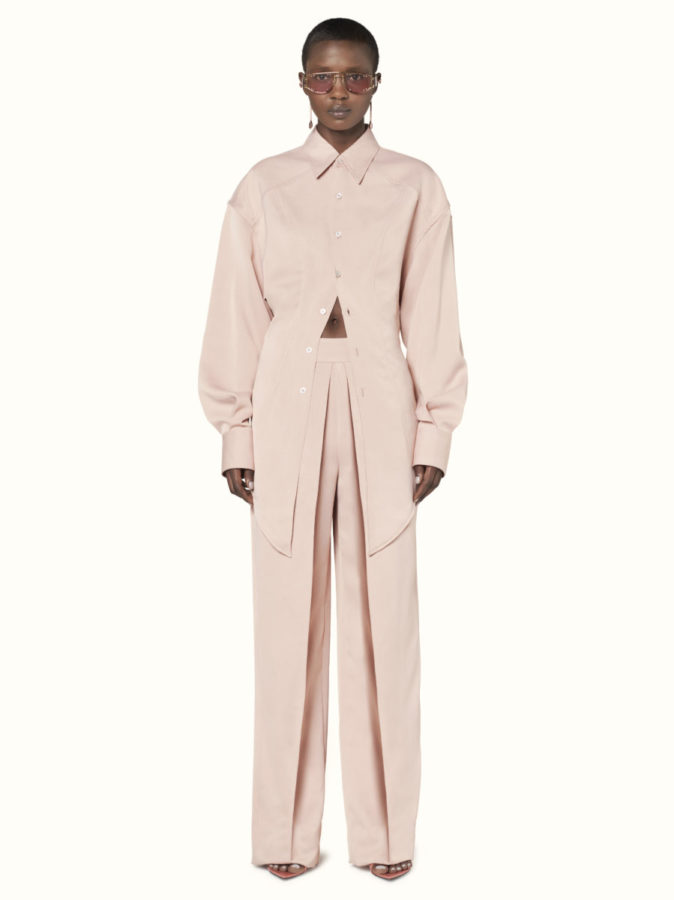 What is your favorite piece? Let us know below in the comments. Follow MEFeater on Twitter, Instagram, Pinterest and Facebook for more updates.