With Summer being just around the corner, it'll soon be time to pick up some weather-appropriate essentials for all the day parties, BBQs, beach days, and vacations to come. Although Spring has just officially sprung, it will not be long before the warm weather is more consistent, nights are longer, dresses are shorter, and life simply gets better. Let's stay ready for the coming season, so we don't have to get ready, with these must-have drops:
All Things Mochi SS19 Collection
With each collection inspired by different communities around the world, All Things Mochi's latest collection is taking us to Polynesia. and it has everything we need for a summer wardrobe! Each piece features elements that capture the authenticity and essence of Polynesian culture. Some boast flowers to emphasize the strong bond between the Polynesians and nature, while others flaunt tie-dye print to show the unique Tahitian technique of handmade artwork.
The line is created with colors that express the country's vibrant culture, which is seen in the striking swimwear, dresses, jumpsuits, crop tops, and accessories to take you to the beach and beyond. Even if you're staying state-side, this island-inspired collection is easy to love.
With the entire collection being a one-stop destination for all-things-summer we are more than ready to go on a shopping spree!
Goya SS19 Collection
Madrid-based and sustainable footwear brand Goya has recently launched their SS19 collection, featuring everything you need in a sandal. The line comes in a range of styles from basic neutrals for any and every look, to daring prints like lilac snakeskin for that perfect statement piece.
And if you weren't already sold, the brand prides itself on encouraging conscious consumerism, with some styles containing 5% recycled rubber. Spanish production and leather sourcing are also of key importance to the brand vision.

Suited for holidays and beach life, you just might want to wear these all summer long!
ohii Beauty Introduces 3 New Essentials For Summer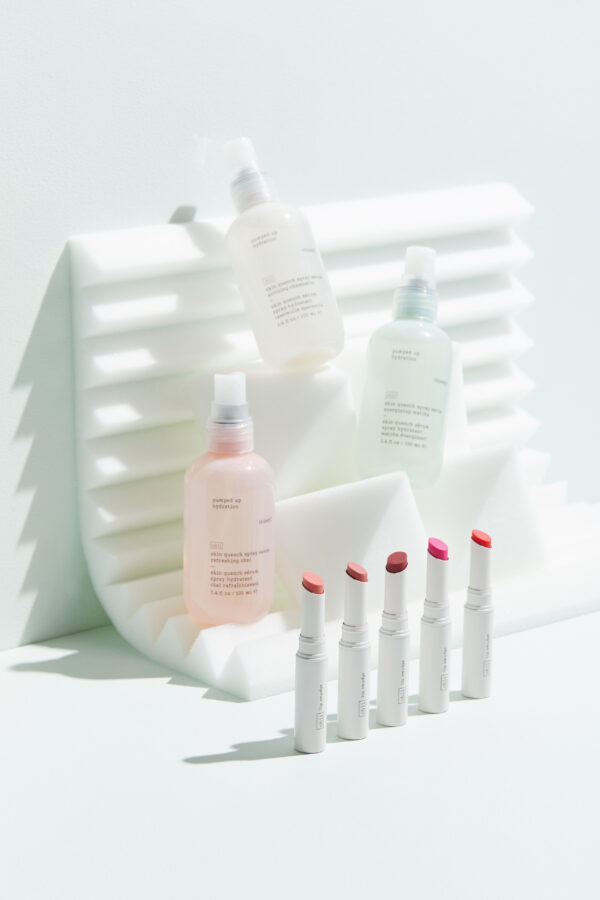 Depending on who you ask, the only thing that might be more important than your outfits during the summer is your skincare regimen! What's the perfect outfit without a nearly blinding (in a good way of course) warm-weather glow? Luckily, vegan and cruelty-free brand ohii Beauty's latest product launches have us checking that off our list.
Whether you have dry, oily, or combination skin, the brand's Skin Quench Spray Serum is packed with nourishing and natural ingredients that will leave your skin refreshed, hydrated, and ready to take on the summer heat. The serum is available in three varieties for different skin needs and tinted to match their ingredient stories. For those jam-packed summer days, the line also features Get Fresh Toner Pads, which are designed to bring out the best in your skin and give you an instant pick-me-up.
And what is a summer outfit without a matte-sheer lip tint for a pop of color? ohii Lip Smudge comes in five different colorways that give the look of a stain without adding any heavy texture to the lips. With an ultra-creamy and soft, powdery texture, you don't have to worry about the color bleeding or drying out your lips!
Follow MEFeater on Twitter, Instagram, Pinterest and Facebook for more updates.