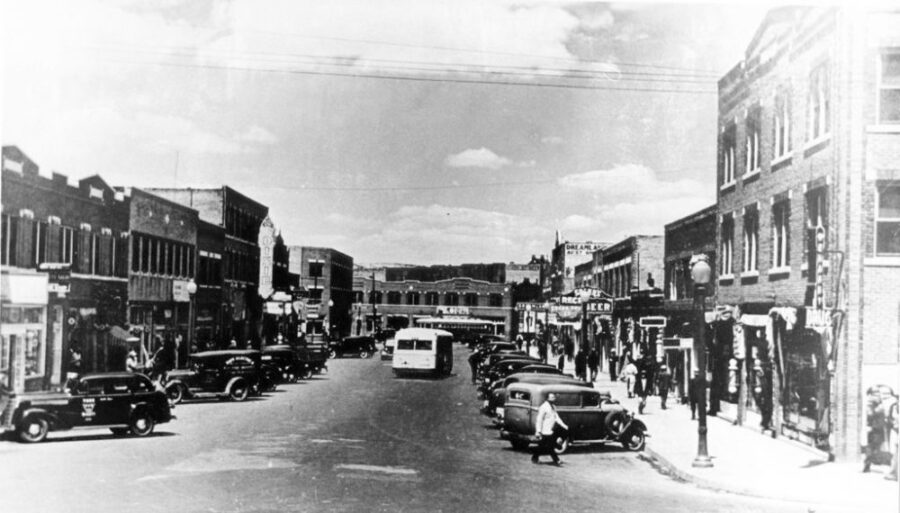 A hundred years to date, a community still bears the scars of a tragedy that left a town in ashes. Greenwood, an affluent Black community in Tulsa, Oklahoma, was violently destroyed on May 31, 1921, when a white mob attacked its residents, homes, and businesses. To date, this event marks one of the worst instances of racial violence in U.S. history.
Remembering the Tragedy
Today marks the 100th anniversary of the Tulsa Race Massacre. The catastrophe began after a local newspaper reported that Dick Rowland, a 19-year old Black man, tried to sexually assault Sarah Paige, a 17-year old white woman. Once the article broke, Black and white groups marched to the courthouse to represent the case. Gunshots were fired moments after. Afterwards, a white mob stormed Greenwood. Greenwood was home to prosperous Black residents. The 35-block community was known as "Black Wall Street" having homed banks, hotels, and theaters. The massacre led to buildings being destroyed, 800 people injured and 300 people dead.
All charges against Dick Rowland were dropped just hours after the massacre. The sexual assault allegations were never proven. To this day, survivors and descendants of the victims have not been paid restitutions by Tulsa, Oklahoma.
Embracing the History
Friday, the city celebrated its weekend-long Tulsa Massacre Centennial to commemorate the catastrophe. Three living survivors of the massacre hosted the march. 106-year old Lessie Benningfield, 100- year old Hughes Van Ellis, and 107-year old Viola Fletcher led the march alongside family and members of the community. The movement's purpose was to demand reparations for the tragedy.
"Make no mistake about it, we have a very clear message", Greg Robinson, a Tulsa native said "Until justice is known, we have work to do."
Robinson attended the Tulsa commemoration this weekend. He grew up in a small town just south of Greenwood called Snake Creek. Robinson's family arrived in Oklahoma at the beginning of its statehood in 1908. Robinson believes the commemoration is another step toward justice.
"This is not an event to me. It's a freedom march" Robinson said.
A hundred years ago, a community lost everything. On that day in 1921, innocent lives and businesses were taken without regard. The record from the incident was buried for decades.  According to The New York Time's 3-D model of the Greenwood neighborhood, here are a few local businesses that made the affluent neighborhood what it was:
J.J. McKeever, Dentist
Earl Real Estate Co.
Dixie Theatre
Little Pullman Cafe
Alexander Hotel
The Mary Jones Parrish School of Natural Education
W.J. Tate, Electrician
T.E. Hughes, Restaurant
John Bell, Barber
Gist, Rooms for Rent
Greenwood was a landmark for generational wealth, prosperity, and harmony. We will forever remember it's legacy.
Follow MEFeater on Twitter, Instagram, Facebook, and Pinterest for more updates!