Pantone's selected color of 2019 is 16-1546 also known as Living Coral. The buoyant color is especially perfect to incorporate into your upcoming spring and summer choices as it is bright, vibrant, and whimsical, falling into the perfect criteria for spring and summer wear. If you are looking for cool ways to pull off Pantone's new featured color, here are a few tips on how to style it.
Feathers!
Tracee Ellis Ross wowed fans when she sported this Marc Jacobs' dress to her mom's 75th birthday party, and you can too by wearing Pantone's new color in feathers! Feathers are a perfect way to dress up the color while also making a statement!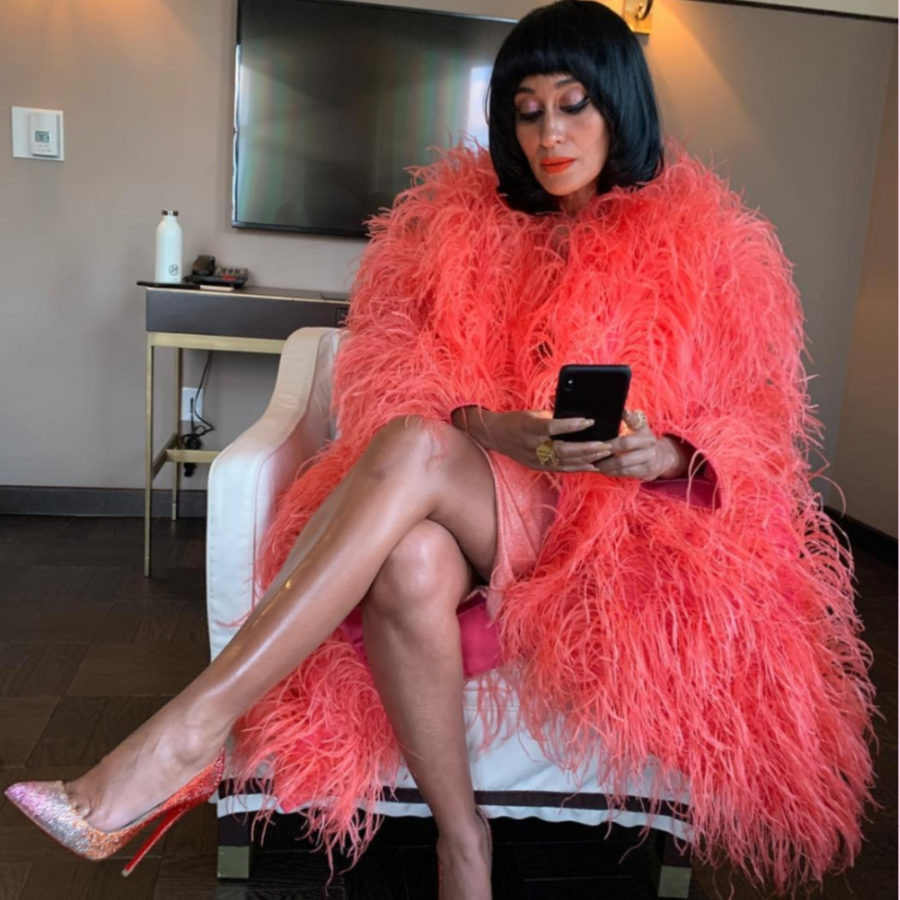 2. Nails
If you are thinking of what color to get at your next nail appointment, then opt for the coral! It is a perfect way to break into your spring nail colors, also, needless to say, the coral color matches with a lot of spring colors that you're going to start wearing soon including whites, baby blues, pastel yellows, and more! Your nails don't have to be strictly coral either, you can mix it up with other spring colors like nail tech @destined_designz did on this set of nails.
3. Eyeshadow:
For our makeup lovers out there, you can easily incorporate the coral theme into your next eye look just like MUA Claudia Cedano did. A cut crease with the coral focus on the inner portion, while using a different color variation on the outer color creates the perfect balance of the color
4.Sunglasses
Sunglasses are a simple yet efficient way to wear lively coral! The sunglasses can compliment an already coral-heavy outfit or as Venita Aspen did, can add a pop of color to an outfit that lacks an array of color. It's perfect for making a statement but not in a way that could potentially be overwhelming!
5. Sportswear

Working out doesn't always mean that you have to put on the basic sweats and t-shirt, you can still look cute while working on that summer body this spring! Duckie's coral outfit by Victoria Sport is a great wear for all your athletic functions this spring!
6. A shirt paired with accessories

One of the most  simple ways to achieve the coral look is get a shirt in the color that you can dress up in a variety of ways. You take a page out of Fashion Influencer Lilly's look and dress your coral up with a chic fur vest, high waisted jeans, pair with some pumps and a statement handbag.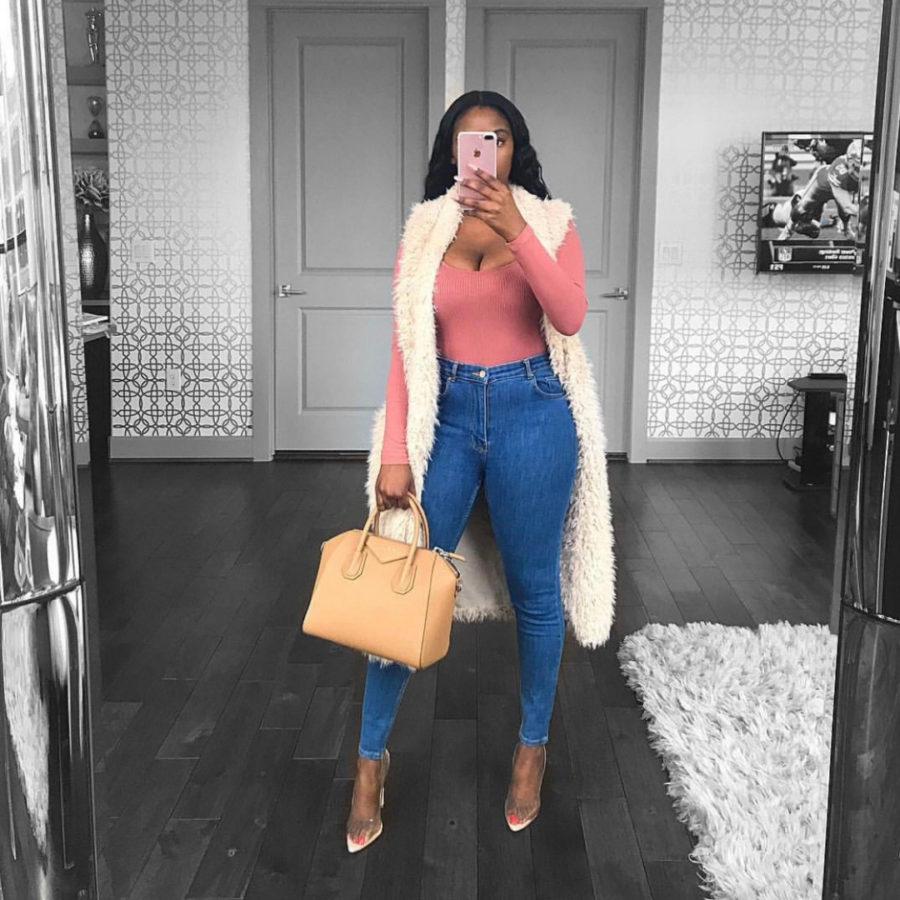 How will you be wearing Pantone's new color of the year? Show off your looks with MeFeater by tagging us in your looks @MEFeater on Facebook, Twitter, Pinterest, and Instagram!