Just one word….
shocking
.
It was a night filled with shockers, phenomenal performances and addressing issues. Many celebs used their platforms straightforwardly, while some others did it subliminally.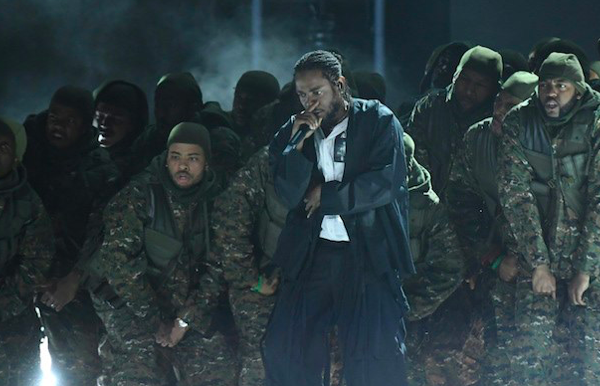 Kendrick Lamar is always one to do so. He opened the night with a curated "DAMN" medley that much like the album, left a very symbolic message. His performance was one that carried the audience through many emotions-from just being genuinely excited to see him on the stage, to witnessing his pain the second he went into the first verse of "XXX." The Dave Chappelle cut through monologues were ones that people didn't expect to be what they were, and that works as evidence for why the Grammys as a whole was just one big shocker. This just happened to be a bridge into a powerful shortened rendition of "DNA." Soon after a debut performance of Lamar's verses on "King's Dead," which will be featured on Black Panther's all TDE Soundtrack. With a performance like that you could assume that Kung Fu Kenny HAD to be the winner for Album Of The Year.
But to mention it again, it was a night filled with shockers.
And with shockers came the decision to give the first award of the night (Best Rap/Sung Duo Performance) away to Kendrick and Rihanna. A decision that was certainly much further than everyone had thought, but one that no one seemed to be mad about. The duo's reaction was in fact quite humble despite the fact that "LOYALTY" mentions how it is so hard to be humble.
As  partially predicted but not confirmed, Alessia Cara took home the gramophone for Best New Artist. This set up a sucker-punch for Alternative R&B queen SZA, who lost two awards in a row. Earlier in the night she also lost the non-telecasted awards, despite being the most nominated woman this year. The feeling of disappointment was the response from many fans for the fact that no one could see her going home empty-handed.
As for the rest of the performances through the night, many of them after Kendrick also seemed to be stimulated by issues at hand. The night seemed to carry a very slow pace as ballads surfaced the scene until Bruno Mars and Cardi B brought their dazzling Libra energy to the stage. They served a performance with so much high energy that despite the fact that it was less than three minutes, everyone was up on their feet the second Cardi came out. Regardless of the lack of high energy, the ballads seemed to all hold their own power. Kesha's performance was named one of the most powerful of the night, followed by the trio that is Logic, Alessia Cara and Khalid.
One performance that may have been neglected, was Childish Gambino's extraordinary performance or "Terrified". Yet, he did not disappoint. Critics expected to harshly criticize him by the end of the night but as he eased into the neo-soul song, his voice grew with power. He also won an award for 'Traditional R&B Song' earlier in the night, which with his performance as evidence, was very deserved.
 Yet the most shocking factor of the night involved Bruno Mars sweeping in all 6/6 categories he was nominated for. This is including Song of the Year, Record of the Year and Album of the Year. Mars found himself shifting to and from the stage. This isn't to infer that Bruno Mars doesn't deserve any of these awards, in fact he absolutely does. It's just the fact that this meant "Despacito" and Jay-Z's "4:44" were not awarded though it was highly predicted.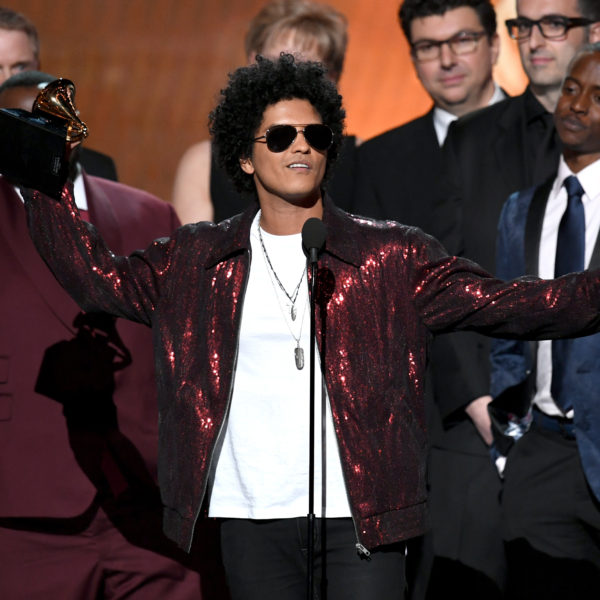 Overall, this is not something we've known to be new when it comes to the Grammys. It should be easy to confess that every shock has an explanation, even when it comes to the Grammys. 
What is your one word to describe this years Grammys? Let us know in the comments below! And check us out on Facebook, Twitter, Pinterest, and Instagram(;