Whether its Spring, Fall, Winter, or Summer Fenty Beauty's "Body Lava" got you covered. Say hello to a luminous glow that's suitable for any season.
Bad Girl RiRi is blessing us yet again with another gem this Spring that is kind of hard to resist. As if we aren't already head over heels with our Uncensored Stunna Lip Paint and our Universal Gloss Bomb  she continues to heat things up for the Fenty Beauty collection.
On Friday, April 6th Fenty Beauty 'Body Lava' will launch online and in Sephora stores all across the US. Based on the reputation of Fenty Beauty's latest products, you can expect the Body Lava to sell out within the first day so mark your calendars.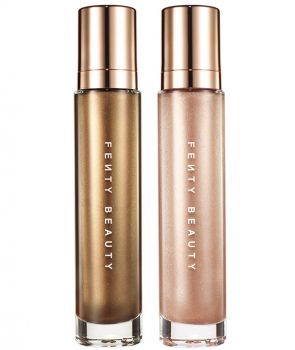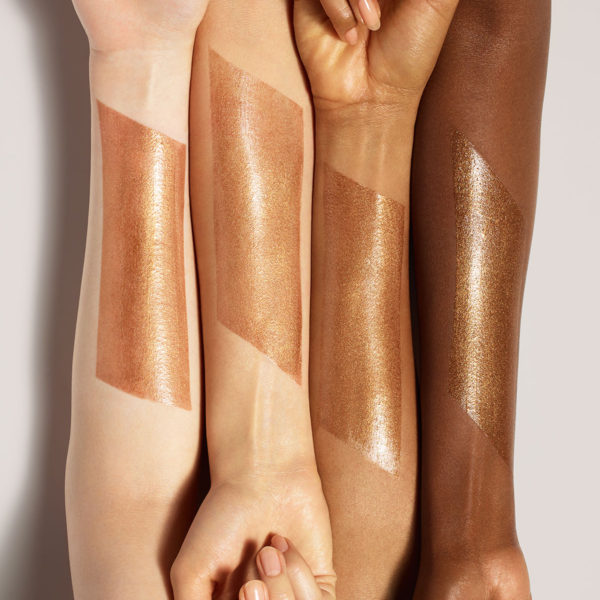 Fenty Beauty 'Body Lava' is a limited-edition body luminizer that will have your skin glistening like gold. It's radiant glow and dewy finish promises to have you lighting up the room. The Body Lava comes in two colors Brown Sugar (glistening bronze) and Who Need's Clothes (radiant rose gold). Unlike the recent releases for the Fenty Beauty collection, this one is a bit on the expensive side, it starts at $59 but you can trust that it is still worth your coins. In addition to the luminizer, there is a soft-pink travel size Kabuki Brush for $34 to apply the product perfectly. The luminizing gel is 100% cruelty-free and will guarantee a long-lasting summer glow for the dullest of seasons.
Will you be purchasing your Body Lava this Friday? Let us know. Don't forget to check us out on Instagram, Twitter, Pinterest, and Facebook @MEFeater.