Wait.. what just happened?
If you found yourself watching Netflix's Behind Her Eyes you've probably asked yourself the same thing. The psychological thriller was released on February 17th and it is already causing a buzz. The U.K. limited series stars Simona Brown as Louise and Tom Bateman as David. The plot follows a single mother whose world is turned upside down after she has an affair with a married man and befriends his wife, Adele. Sounds typical but odd at the same time, right? We decided to give this show a shot expecting it to be predictable. While the show unravels, however, we found ourselves screaming "WTF" as the ending is something we never saw coming.  Here's a recap of all the small things we missed. (Spoiler Alerts Below!)
THE RED FLAGS
The show was honestly off to a slow start. Louise and David meet for the first time at a bar. Sparks fly and the night ended with Louise kissing David. Coincidently, David arrives at Louise's job the next day as her new boss. We see David with his wife in the office which was the first red flag. We think nothing of it other than Louise discovering he's married. The show continues with Louise's typical life as a mom, but shows a glimpse of David's life with Adele. It was a sense of unhappiness yet a mystery. As Adele pretends that everything is ok, we can tell something is off. Ironically, Adele bumps into Louise. The two begin to have lunch, exercise and eventually visit each other's homes. They become so close that Adele lends Louise a red journal to help with her sleepwalking spells. Red flag!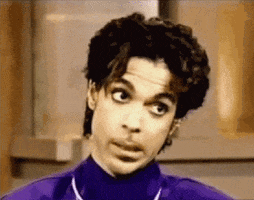 David carries on his days as a psychologist while falling for Louise. The lonely Adele is left with vivid dreams and flashbacks of her friend, Robert. Adele's past rehab journey with Rob left us with many questions. It wasn't until one night David finds his way to Louise's place and expresses the misery of his marriage. A kiss led to another and the two ended up sleeping together – the first of many times. Adele notices David's late arrival and we suspected the woman's intuition was telling her something about David's unfaithfulness. But the show continues to drag the plot for a few episodes. We did not realize it was a slow burn to scorching tea.
The Mind Games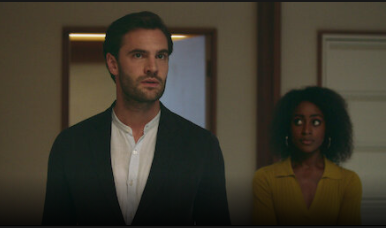 A surge of annoyance grew as we watched Louise fall head over heels for David (vice versa) as she continued to be friends with Adele. From what we know, Louise's ex-husband left her for a woman he worked with. The irony, Louise was now caught on the other side. With warnings from her friend to leave the married couple alone, Louise continued to dig herself in a deeper hole. The mind-blowing thing finally happened when David confesses his love to Louise in his office. From an audience perspective, we see the two have a heart-to-heart talk. Suddenly, there's an intercut of Adele seemingly sleeping but sees exactly what is going on in David's office. She watches the love scene along with us and loses her mind when the two have sex in the office. From that day forward it was game on. But wait how did Adele do that?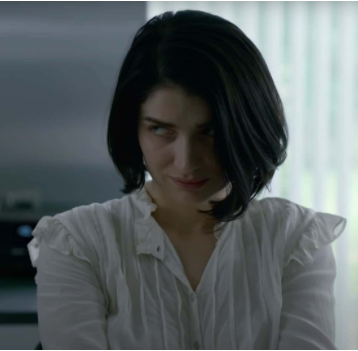 After a series of sabotaging the affair, Adele reached a game of chess! She requested a gym representative to call home at 6 pm to confirm Louise as a guest on her and David's gym membership. Of course, David answered the phone right on time. Once David found out Louise and Adele were "friends" he broke things off and even fired her. We then get deeper details of Adele and Rob. The two possess the power of "transitioning" to any place in real-time as they fall into a state of sleep. Remember – Adele visited her husband's office and Louise's apartment. While with Rob, she stated she could only travel to places she has visited! The red journal was teaching Louise how to do the same. So, Adele has been watching Louise have an affair with David all along and purposely bumped into Louise the first time they met.
It Was All Fun and Games
Sarah Pinborough is the novelist behind this show. Along with the creators, Pinborough did an extraordinary job with the plot. It was hard to pinpoint the protagonist and the antagonist. Quite frankly everyone had a grand scheme to get what they wanted. In the end, we see that Robert was envious of Adele. He wanted her money and he wanted David! He supposedly overdosed from heroin and Adele confessed to throwing him down a well with David's watch! David was forced to stay in an unhappy marriage because of this deep secret. He wanted out! As he spilled this secret to Louise, she gave David the courage to confess to the hideous act and go to the police. Louise knew she wanted to be with David and this could ultimately be her chance. Adele, however, just wanted her husband to love her again.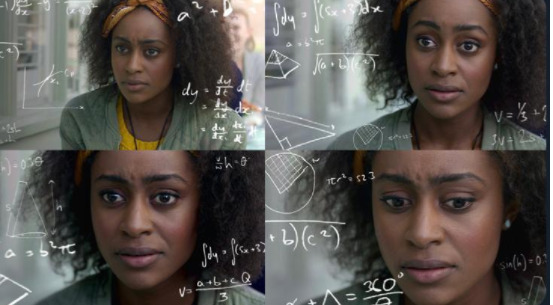 The end game Adele set up was mind-boggling. With a soft spot for Adele, Louise rushes over to save her after receiving suicidal text messages. Louise does the unthinkable. She "transitions" herself inside the home and enters Adele's body to "save" her. This causes Adele to enter Louise's body. Now in Louise's body, Adele kills Louise trapped inside her own body. The plot twist of it all is that we missed the signs in the beginning. As the new Louise claims a new life with David and poor son Adam, we see all along that Robert was inside of Adele's body. This explains the drug use, the disconnect of marriage, and signs of a psychopath. Years ago, Adele and Robert transitioned into each other bodies as a joke. The envious Robert claimed Adele's body and killed himself as Adele was trapped – throwing the body down the well.
Lesson Learned
In conclusion, this wild story can be a great message. As upset as we were for Louise, the actual Adele was a victim as well. Falling into the traps of lust (as Louise did) and trust (as Adele did) is something we see far too often. Louise wanted love without boundaries but it ultimately cost her life as it did for Adele, trusting a friend with her life. Louise could have simply minded her own business and left David alone. However, things are easier said than done. It was infuriating to watch things play out in the end. Unfortunately, the son Adam is the one that will truly suffer.
We want to know what you guys think about this limited series so please be sure to comment below!