MEF caught up with Bayli to talk about her first solo project, The Skins, and her future plans.
Music has been apart of Bayli's life for as long as she can remember. Growing up in a musical household, there was never a shortage of artistic expression and energy. In fact, Bayli credits her childhood as being one of the sole foundations for her musical aspirations. Her home was a melting pot of creativity, love, and open-mindedness. Watching her older family members made a young Bayli hungry for success in the music industry.
"My grandmother (on my dad's side) shared the joys of music and dance with my siblings and I from a very young age. Then my parents, especially my mom, made sure that we carried out all of our artistic interest from a young age," Bayli stated.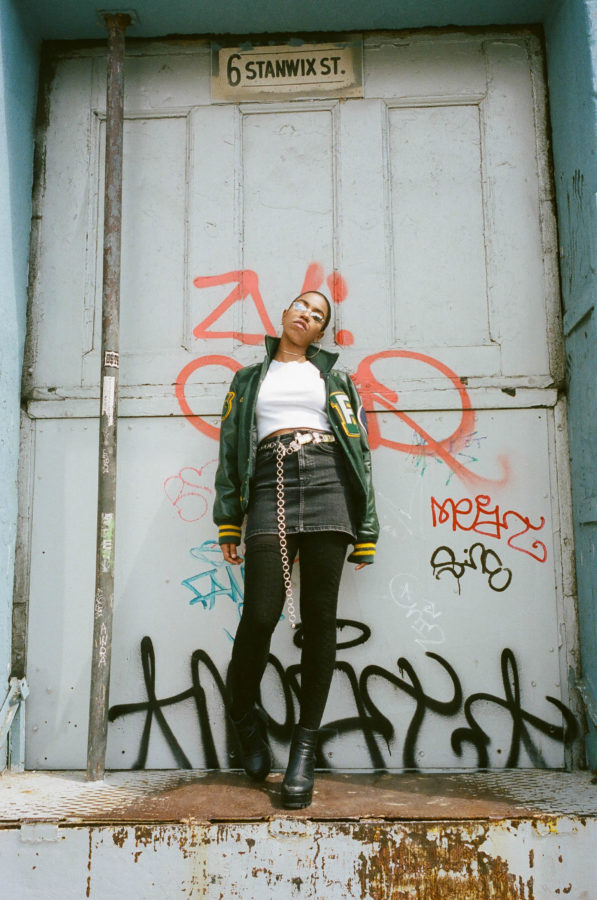 Bayli continued to explore music as she grew older. Her inspiration comes from the likes of Nina Simone, ‪Bob Marley, ‪Michael Jackson, ‪David Bowie, and ‪Beyonce. Bayli wants to impact the world the same way these iconic artists have and she's well on her way.
Bayli & The Skins
Bayli broke out onto the music scene with the emergence of the alternative band, The Skins. Bayli and her two siblings, Reef and Kaya, attracted attention after posting a video on Facebook of the trio rocking out to "Apple Tree" by ‪Wolfmother in their mother's basement.
"My friend from our after school music program, Daisy, hit us up asking if she could come and jam and of course, we said "we'd love that!" And from there she intro'd us to Russ who was a total shredder and soon after joined the band. The rest is herstory," exclaimed Bayli.
After Daisy and Russ joined, The Skins became a family. The passionate group rocked out and made great music for 7 years, and even scored a spot at Brooklyn's biggest arts & music fest, AfroPunk, and a tour with DNCE .
Afropunk is held every year at the end of August and thousands gather to experience the culture in full effect.
"Afropunk this past summer was an amazing and EVENTFUL experience, to say the least. only difference is this year I really missed my sister and co-front-woman Kaya Nico, who couldn't make the show for personal reasons. Losing her for even just a few shows was really hard for me in particular because she has always been my main support up there on stage and everywhere else in life – I think her absence also took a toll on the rest of the band as well," explained Bayli.
But The Skins leaned on each other and pushed through.
"Other than that, Afropunk was a beautiful and loving experience, especially being there as a WOC, and its always so humbling to be surrounded by that much deep-rooted culture, unique talent and IMMENSE beauty in one setting."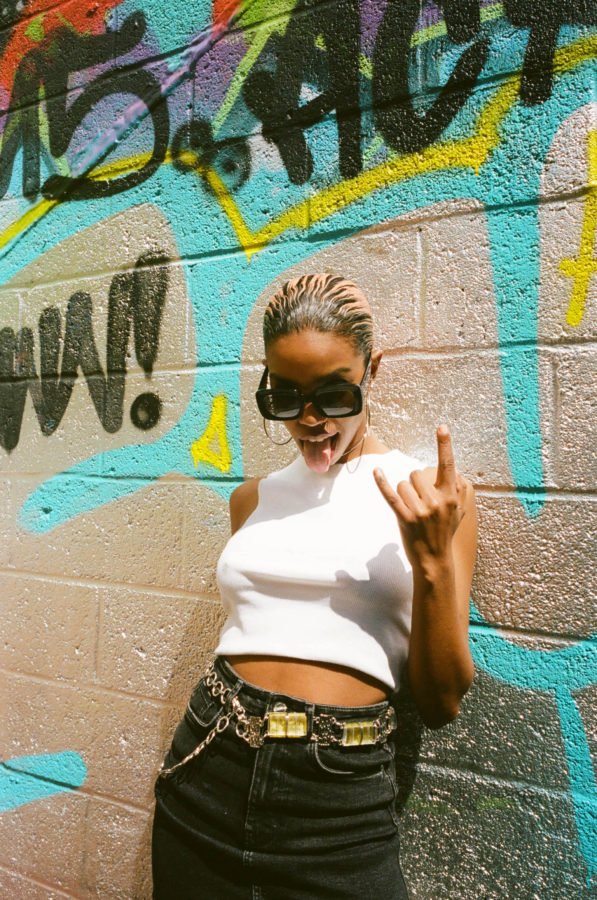 The Skins tour with DNCE was scored by her sister, Kayla Nico who simply walked up to Joe& Cole at their labels Christmas Party and said, " Hey if you guys are going out on tour, The Skins NEED to be your opener *wink wink*". Bayli exclaimed that the group met many longtime fans through their tour with DNCE. She's grateful for the opportunity to rock out a great show every night. Bayli stated that it was an eye-opening experience that made her realize what she loved and what she hated about being on the road.
"I learned what I loved and what I hated about being on the road, and how much amazing work & what an amazing team it took to put on a great show every night. The best part is, we met so many long time and truly loyal fans on that run, who I still chat with to this day over social media! I will always be so gratuitous to ‪DNCE and crew for giving us the opportunity," said Bayli.
Eventually, Bayli wanted to branch out on her own.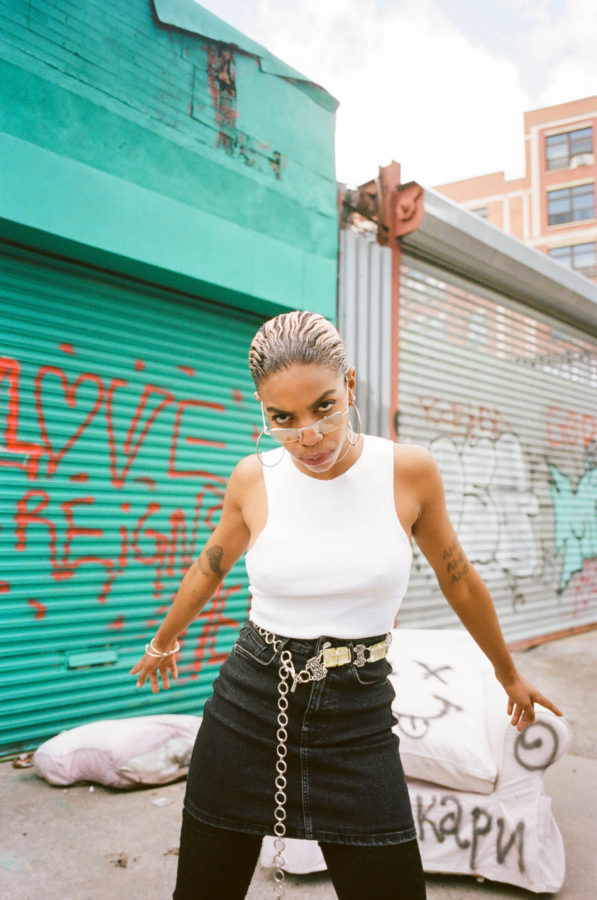 "The Skins have been together for over 7 years and with that time comes a multitude of unforgettable experiences that I take with me everywhere I go. That being said, I'm not one to live in the past but rather I'm so happy in my present life and excited for the future" -Bayli
Bayli states that this isn't what you would call a "solo journey" because it takes a village to create great music. A spiritual journey is a more proper term for her transition. Bayli is using this time to explore her inner self as an artist. She is tapping into her passion fueling her creativity.
"All of my experiences up until this very moment, are the things, the reasons, if you will, why I am embarking on this new journey through music. I know you guys are probably used to seeing me with a band but by no means is this journey solo. It takes a whole village create good & great music, I just feel super blessed to call this my passion. – that being said, I've never felt more tapped into myself as an individual as I do now. I am excited to see where this feeling takes me," Bayli expressed.
Bayli credits her music style as being on a spectrum.  You have to come and see or hear her for yourself. She is an unpredictable, unconventional rock star who sees her journey as a constant evolution through art, music, and nature.
Bayli said, "My music is about telling stories, things that I've lived, or dreamed, through; and sometimes things that my loved ones have experienced. I've always tried to write from a place of blatant vulnerability. Being truthful and vulnerable through art can be taxing but its just as rewarding. I hope that fans can learn a little bit more about the my essence, my story, the trials and tribulations; I hope that when people get to know my story it resonates with their own lives and struggles and hopefully its healing and inspiring for both the listener and myself."
With the emergence of women's empowerment movement everywhere, we could not let Bayli go without explaining what it is like being a female artist in a male-dominated rock & rap scene.
"Well, it's always super interesting being a female in such a male-dominated world, but I see it as an opportunity to stand out and continue to push the conversation forward. I'm hopeful that the music I'm making now transcends any genre, gender, sexual preference, cultural ethnicity or class. I make music that celebrates all walks of life, and I'm looking forward to sharing that message through my visuals and live performance."
Or Whatever (M.Y.O.B)
You can check out Bayli's newly released video for, "Or Whatever (M.Y.O.B)" featured on her upcoming, SUMMER, mixtape.
"The song speaks volumes to me even more now than when I wrote it about a year ago," Bayli told Paper Magazine. "When I started focusing on myself more and "minding my own business," my world began to open with all different types of blessings and opportunities."
Bayli will be playing with Ravyn Lenae ‪on August 25 at Surf Lodge in the Hamptons (NYC).
Keep Up With Bayli Below:
@BayliMusic on
//pagead2.googlesyndication.com/pagead/js/adsbygoogle.js

(adsbygoogle = window.adsbygoogle || []).push({});