You may recognize the SiAngie Twins, from their episode of MTV's 'My Super Sweet 16' but they're all grown up now. 17 year-olds Sianney and Angelise Garcia, also known as the SiAngie Twins, dropped their new music video 'Show Me' on MEFeater. Read below for all the exclusive details.
What is the video about?
"The video is about guys trying to get our attention," the twins told MEF. "They're showing off and showing out to show us they can be our boyfriend."
How do you feel knowing that your first video is about to drop?
"Nervous," they squealed in sync. "We're nervous and excited. A lot of hard work went into the video so we just hope everybody likes it."

Stylist: Mariana Guerrero
What do you want fans to take away from the video?
"The video is about boys trying to prove themselves to us," they explained. "They keep trying and we won't give up. Our message is to never settle."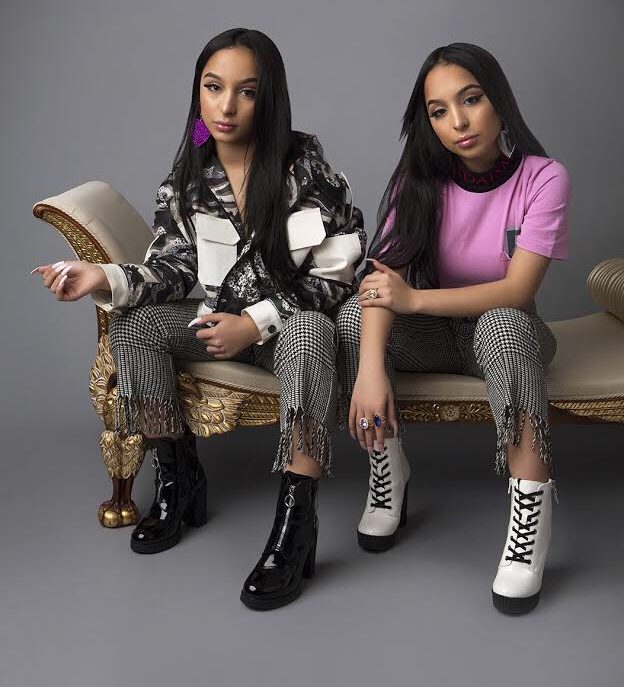 Hair: Mathew Green
Watch the SiAngie Twins: Show Me now, only on MEFeater!
Loved the video? Be sure to keep up with the SiAngie Twins on Instagram and Twitter!
Makeup: SiAngie Twins
Feature Photo: Robert Adam Mayer