Yung Baby Tate is quickly making her rise to the top of the music industry. After one listen to her songs, it is clear that the multitalented newcomer is determined to make her mark on such a cutthroat industry. Fresh off the heels of her album release, Yung Baby Tate drops her new music video for her single 'Bad Girls.'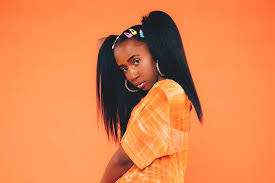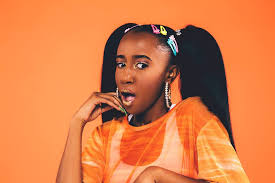 The Unkle Luc directed video is a trippy experience and features Yung Baby Tate riding on motorcycles with her crew as she sings effortlessly over the beat. The video is full of bad bitch aesthetics, visual effects and shows the artist strutting around in bold looks without a care in the world.
"I started making Bad Girl with the beat. As I was building the beat I'm asking myself "What does this song sound like, what type of girl does it make me feel like?" and this beat just makes you feel like a bad bitch," said Yung Baby Tate. "Once the song was made we sent it off to Unkle Luc and he helped shaped what a "Bad Girl" in Miami would look like. When you hear this song and watch this video I want you to feel like you're the baddest bitch on the planet… period."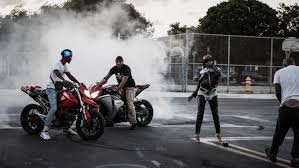 The Atlanta songstress comes from a musical family and stated that her journey as an artist started when she attended the 1996 Grammy awards from inside the womb of her mother, Dionne Farris. Farris sang with hip hop group Arrested Development in the early 90s before becoming a solo artist.
Yung Baby Tate came on to the scene with a variety of talents as a singer, songwriter, entertainer, rapper, producer, actress, and self- acclaimed "dope ass chick." She released her first EP ROYGBIV in 2015 and hasn't slowed down since. She released her debut album GIRLS earlier this month.
From performing at this year's Rolling Loud Festival to being invited to the Dreamville recording sessions, Yung Baby Tate is just getting started.
Watch the Premier for 'Bad Girl' below.
What do you think of the video? Comment and let us know. Follow MEFeater on Twitter, Instagram, Facebook, and Pinterest for more updates.