Whether you working the pole to get some money or working the dining room tables, Maliibu Miitch's new single is here for allll the money making honeys.
Maliibu Miitch recently dropped the visuals for her women hustler anthem,"Give Her Some Money."  In a male-dominated industry, Maliibu Miitch is standing with all women and letting the world know that we are a force to be reckoned with.
Her new visual, directed by Nimi Hendrix, showcases Malibu's gritty but feminine aesthetic as she doubles as a rapper at a strip club and a customer at a restaurant
'Get Her Some Money' follows the life of a stripper, rapper, and a waitress as they go through their bustle for their next bag.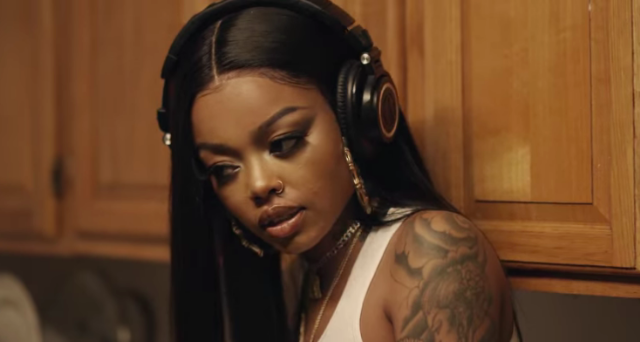 In the end, the waitress gets a wad of cash from Maliibu, the rapper gets signed, and the stripper makes her coins. All in a days work.
But Maliibu didn't stop there. She had a powerful message for her fans and the whole world,
"There is no force stronger than a bond between women."
Maliibu Miitch's EP is expected to be released later this summer.
Watch "Get Her Some Money" below: