When Kali Uchis arrived unto the scene a few years ago, it was clear the sound and the direction she desired as an artist. Her signature style was slow-paced and steady and her aura displayed this as well. Her personality was not outrageous but lax; matching the music she was creating. Kali's vocals were never concerned with volume, only hypnotic control. A hook, even a verse, would have you enthralled easily. This was definitely true for her massive internet hit, "Lonely".
But even artists with good foundations need to develop, and she did just that with her début album Isolation. With this LP she is bigger and bolder than ever before. Her voice carries more force and there is more movement within her instrumentals. She rose the bar without going out of her boundaries for one of the most overall enjoyable projects this year has to offer.
Filled with an assortment of production choices, this piece of music is a constantly changing venture guided by Kali's calming vocal presence and endearing lyrics. At times her voice is playful like on the EDM laced "In My Dreams" produced by Gorillaz' David Alburn. Kali is insisting that the only perfect world can only exist in her dreams. Her dreams do not let her down like people do. And throughout the album people seem to fail her a number of times.
The incredibly jazz-flavored "Feel Like a Fool" has her in her lowest emotional point. Its melancholy lyrics are bounced around by boastful horns. She pictures her self-image being tarnished as her lover was never hers from the start. She croons "My heart went through a shredder/The day I learned about your baby mothers". But on this album, she doesn't just play the victim.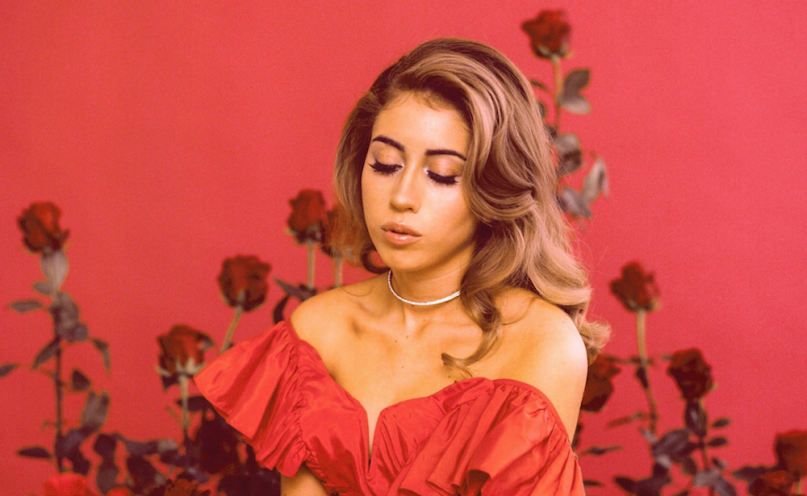 She enforces her disgust of the male gender specifically on the terrific "Dead to Me". Her blissful echoes at the beginning encapture you and the beat drop brings the track at full circle. She wraps her heavenly voice around a beat with an infectious kick and breakdown. With plenty of attitude, Kali affirms her hatred through this lively culmination.
But for the many parts of this album, she plays a sweetheart who is adventurous and daring. "Tomorrow" envisions her abandoning her problems with the man of her dreams. It's slow and hazy anthem that uses it minimalism brings focus to her storytelling of a girl desperately needing an escape from where she cannot love.
This name of this album has strong meaning. The star of this album either wants to be alone or is left to be alone. Wanting no part of something as strong as love is hard enough, but the failure of love leaving you to be alone again is even worse. She makes this clear that loneliness is not foreign to her in a number of lyrics. A favorite line is "I disappear like El Chapo" from "Tyrant".
This album may sound summery sonically, but the lyrics and upbeatness of the instrumentals are contradicting each other quite often. Perhaps the lyrics paint her mentality while the production illustrates her outside appearance, still beautiful and vibrant.
Stream  Isolation on Apple Music and Spotify.