Justin Timberlake is a recording artist, dancer and actor who rose to fame as the lead singer of NYSNC, one of the best-selling boy bands of all time. As a solo artist, Timberlake garnered a black fan base appropriating black culture with songs like "Cry Me a River" and "Sexy Back." Now it seems as though Timberlake has lost the support of the black community after being called out multiple times for his use of black sound to sell records.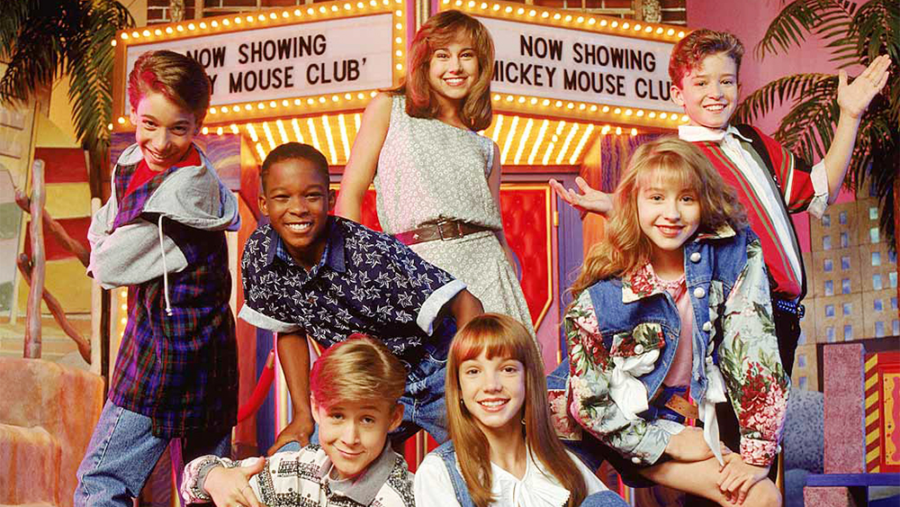 Like many stars of today, Timberlake got his start as a contestant on Star Search before joining the cast of "The All-New Mickey Mouse Club." He then joined NSYNC with Mickey Mouse Club castmate, JC Chavez. The boy band sold over 70 million records spawning hit after hit. Timberlake was clearly a fan favorite.
After the band's hiatus in 2002, Timberlake began his journey as a solo artist. His debut album "Justified" was heavily written and produced by Timbaland, Pharrell, Chad Hugo and Brian McKnight. The singer captured the attention of the urban crowd with his music, and switched up his appearance by wearing cornrows.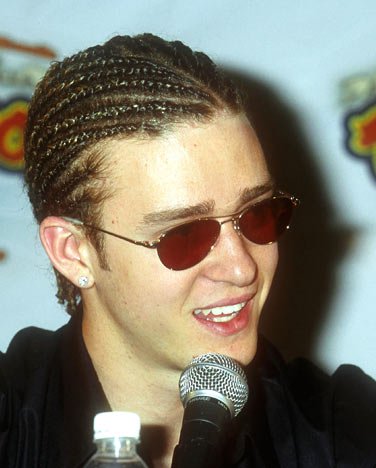 Scandal With Janet Jackson
In 2004, Janet Jackson invited Timberlake to perform with her during the halftime show of the Super Bowl XXXVIII. The show was broadcast on the CBS television network from Houston with over 140 million viewers. After Janet performed her medley of hits, Timberlake joined hert onstage to perform his song "Rock Your Body." Towards the end of the performance, which is regarded as nipplegate, Timberlake ripped off part of Janet's leather costume, briefly exposing her breast.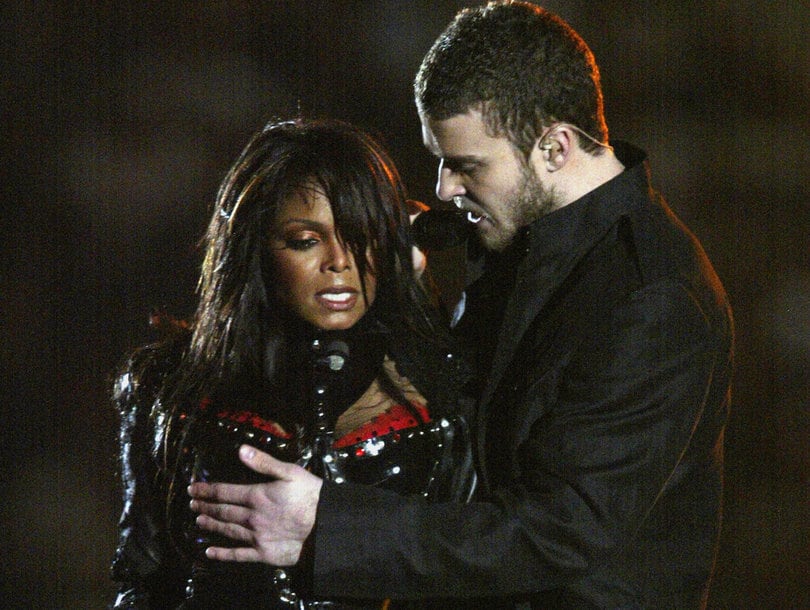 The move by Timberlake was meant to accompany a portion of the song's lyric. A representative of Timberlake's explained that the artist intended to pull away the rubber bustier to reveal Janet's lace red bra. Even though it was an accident, Timberlake left Janet to take most of the blame.
It is an understatement that the artist left Janet out to dry once things hit the fan. After the incident, Janet was completely blacklisted, unlike Timberlake. Janet was forced to give a written and video apology and was banned from the Grammy Awards that same month. Timberlake however, was allowed to attend and received his first two Grammy Awards that night. Janet was also forced to give up her movie role as Lena Horne that was being produced by ABC, and Viacom pulled her songs and music videos from their stations and channels. This severely affected the release of her next 3 studio albums. Even a statue of Mickey Mouse wearing a "Rhythm Nation" costume was removed from the Disney World theme park.
Timberlake's career however, continued to soar after the incident. He received more movie roles and continued to make music with prominent black artists including Jay Z, Beyonce and Snoop Dogg. This grew his urban fan base even more.
The artist released his second studio album "FUTURESEX/LOVESOUNDS," Which spawned 3 hit singles including "My Love," "Sexy Back," and "What Goes Around Comes Around."
He issued an apology to Janet two years after the scandal in a sit down interview with MTV.
"I think that America is harsher on women, and I think that America's unfairly harsh on ethnic people. I didn't handle it the best way I could have."

Justin Timberlake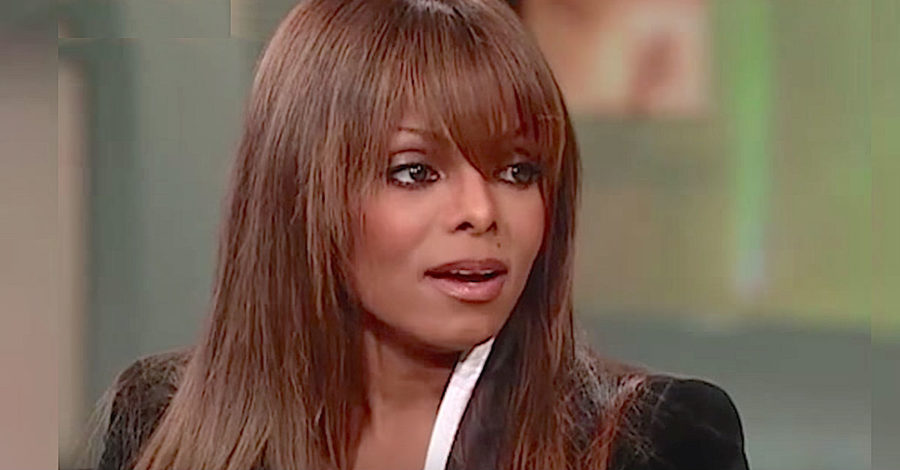 Janet later appeared on Oprah and discussed how she felt abandoned by Timberlake during the scandal. Although Janet and Timberlake have made amends Janet's family hasn't been quite so forgiving. Albeit Timberlake's apology to Janet was a nice sentiment, it came two years too late.
Timberlake returned to the music scene after an extended hiatus in 2013 with the 20/20 experience, which again heavily used black influences. It went on to sell almost 1 million copies its first week. He would go on to release the 20/20 part 2.
His Backlash From Jesse Williams Speech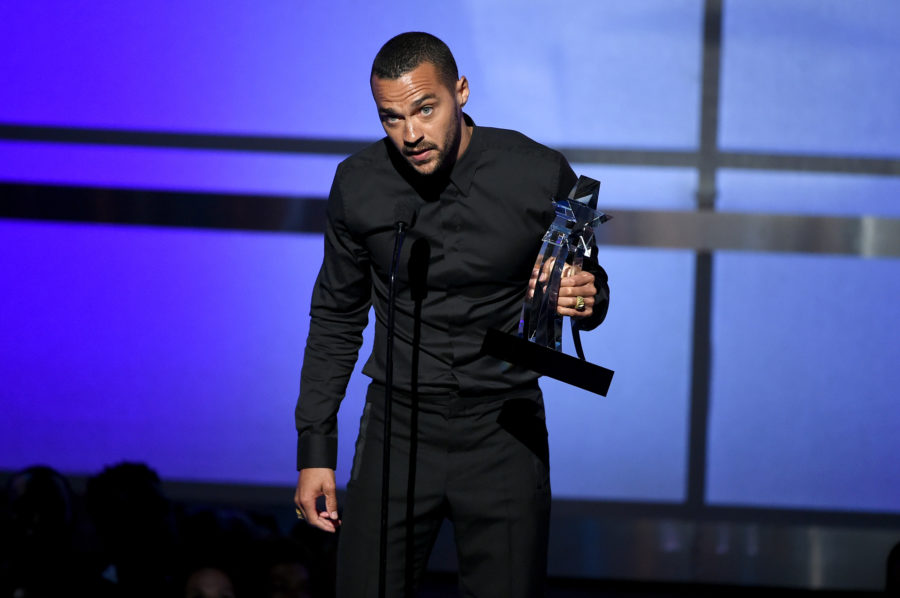 Actor Jesse Williams received the humanitarian award at the 2016 BET awards. In what was probably the most talked about moment of the evening, Williams gave a stirring speech on police brutality, racial injustice, and cultural appropriation. Timberlake took to Twitter to express how inspired he was by Williams' speech. People quickly responded to the singer's tweets, and called him out for his cultural appropriation, and also failing to speak out against issues concerning black people.
The singer simply responded with a dismissive tweet that said: "Oh. You sweet soul. The more you realize that we are the same, the more we can have a conversation. Bye."
After receiving backlash for the tweet Timberlake quickly apologized stating "I apologize if I was out of turn. I have nothing but LOVE FOR YOU AND ALL OF US."
Timberlake also stated that he feels that we are all one a human race, which translates to All Lives Matters.
Timberlake is not the first white musician to profit off of black culture and he will not be the last, as the lines continually blur between cultural appropriation and cultural appreciation. Although his last album performed well commercially, it received mixed reviews from critics. Sales also pale in comparison to its predecessors. For many of us, Timberlake's music earned a special place in our lives at one point or time due to its urban appeal, but it's bittersweet because he built his success on black sound. If it weren't for Timbaland and other black writers and producers Timberlake would probably not be as successful as he is today.
Credit to Black Feminity TV.
Follow MEFeater on Twitter, Instagram, Facebook and Pinterest for more updates.