According to the Urban Dictionary, the definition of a Stan is an overzealous or obsessive fan of a particular celebrity. The term "Stan" was coined after Eminem's infamous 2000 song where he rapped about an obsessed fan. Since then, Stan culture has completely evolved with more than half of social media accounts being dedicated to the lives of different celebrities. There has been good and bad connotations with the now popular term, as some fans tend to take it a little too far when it comes to their faves. Running a successful Stan account can be extremely challenging, especially when it comes to making your page standout against all the others. Dre Williams, known as Hardwhite on Twitter, has dedicated most of his life to stanning rapper Nicki Minaj, and making his fan account one of the top ones on Twitter.
The first step to running a Stan account, is figuring out who you're stanning and why. You have to be ready with facts, updates and even a few comebacks in case somebody gets out of line. Williams has always loved tweeting about different celebrities such as Beyonce and Rihanna, but when it comes to stanning there is no one he admires more than raptress Nicki Minaj.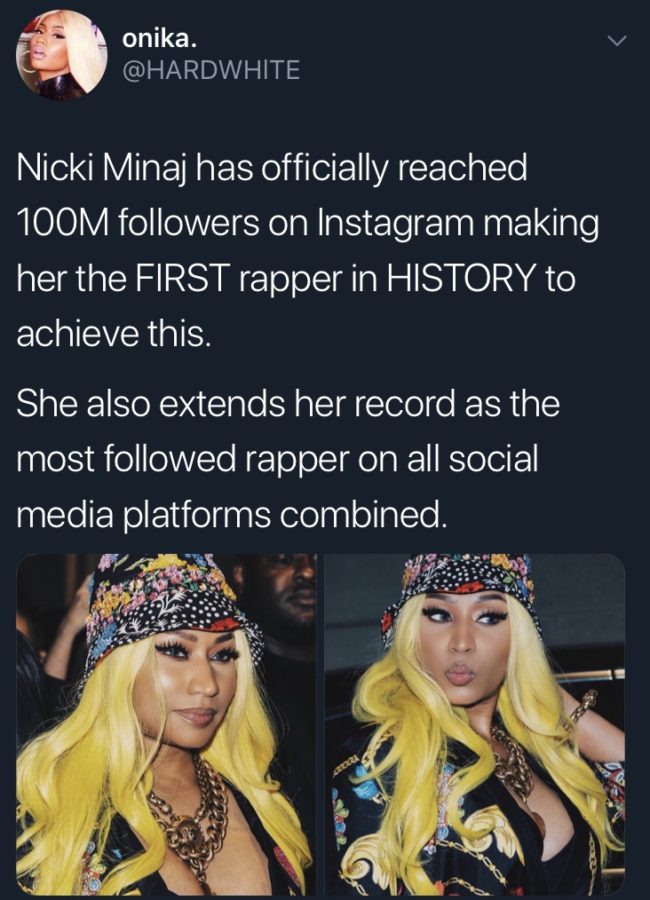 "I chose her because I've been a fan of hers since her mixtape days and she's just one of the only rappers that writes their raps and takes their time with their work. I'm just obsessed with her work ethic and her talent," said Williams.
"I feel like she isn't credited enough and people need to put respect on her name in general and her pen. You may not like her personality, but you cannot deny the impact and talent she has."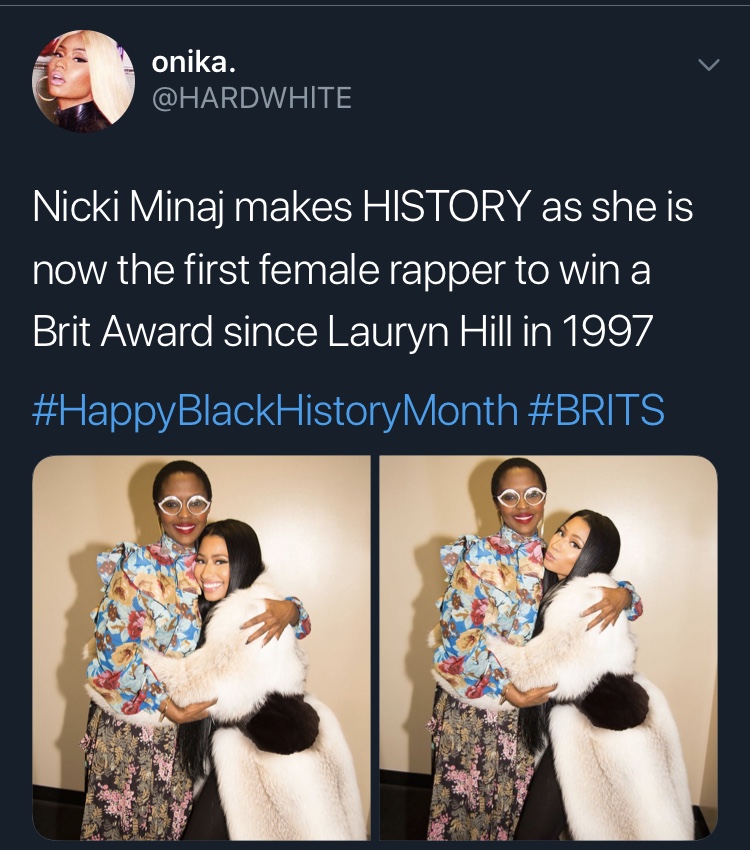 The next step to running a successful account is building a huge fan base. Williams started his account in 2014, but wasn't very active on it. It wasn't until a few years ago that he really started to build his brand. In nearly two years, Williams has amassed a following of almost 120,000 followers on Twitter through constant promotion.
"At first when I started my account I was reaching out to people to help build it. Now that I'm a very big account I don't really follow anyone anymore unless I need to. Now I see tons of stans that follow me and admire my account and look up to me as a legend in the Barb and Stan community and I just respect and love that."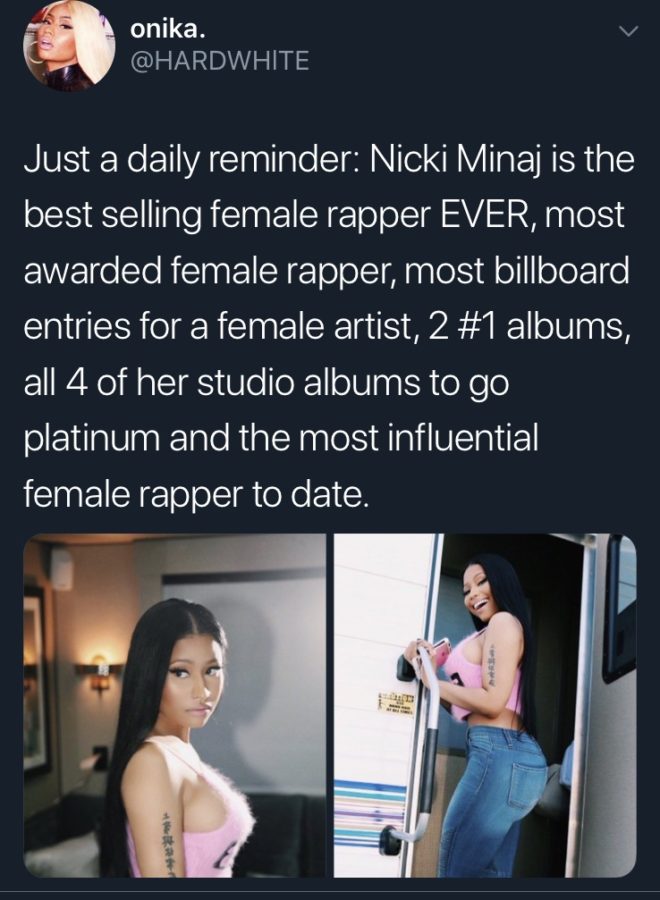 Through all his hard work, Williams has gained the attention of various celebrities, which is crucial to a Stan account. Nicki, Kehlani and Trina have all shown love to the Hardwhite account, with Trina liking/replying to most of the tweets.
"Shout out to one of the baddest female rappers in the game, said Williams."
Although they've become very popular, Stan accounts can be difficult to run, and can sometimes receive backlash. According to Williams it can be challenging when you have a huge following, and people are always quick to judge what you say and how you say it. Fan's adoration for their faves can lead to some heated arguments.
"I think stan accounts always get a bad rep because we admire an artist so much and sometimes it can get out of hand when we're fighting with other fan bases. Sometimes it can be for the dumbest reasons, but we admire an artist so much we have to defend our favorite from the internet trolls," said Williams.
Despite all the ups and downs of running a Stan account, no matter what HARDWHITE is here to stay.
"I've been suspended once before. I actually had a celebration on Twitter, it was mostly because some Barbz thought it was fun for an account that worked hard and praises nothing but positive energy towards Nicki for me to go. Some Barbz were upset I got suspended and wondered what happened? To clarify, I'm not going ANYWHERE."
The last step to running a great Stan account is to always update your followers on the latest surrounding your fave, and always provide content that's accurate. Williams prefers to stick to the informational route when informing the Barbz on what's going on. His approach is to remain cool and calm when posting.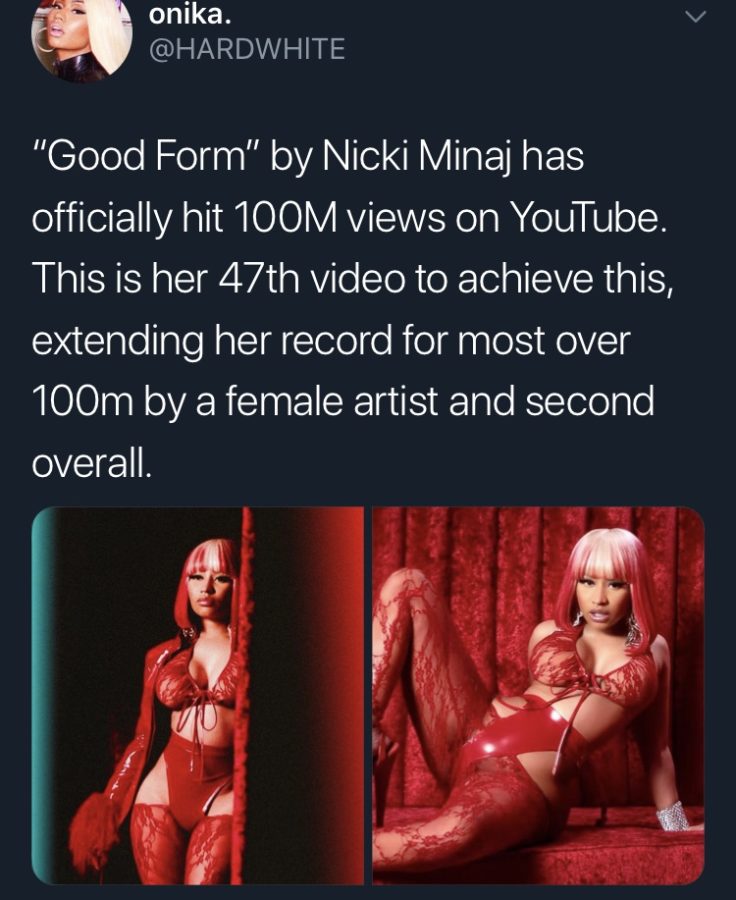 His advice for new accounts is just to "promote your account in the best way that you can."
"Follow tons of people that will follow you back and always have quality tweets."
Follow MEFeater on Twitter, Instagram, Facebook and Pinterest for more updates.