Model of the Year, Gigi Hadid was chosen as the first star on the cover of Vogue Arabia. This branch of Vogue will be issued this month. Hadid is captured in a crystal and jewel studded hijab. The cover is stunning, but some on social media are not happy with the cover and various pictures in the rest of the spread.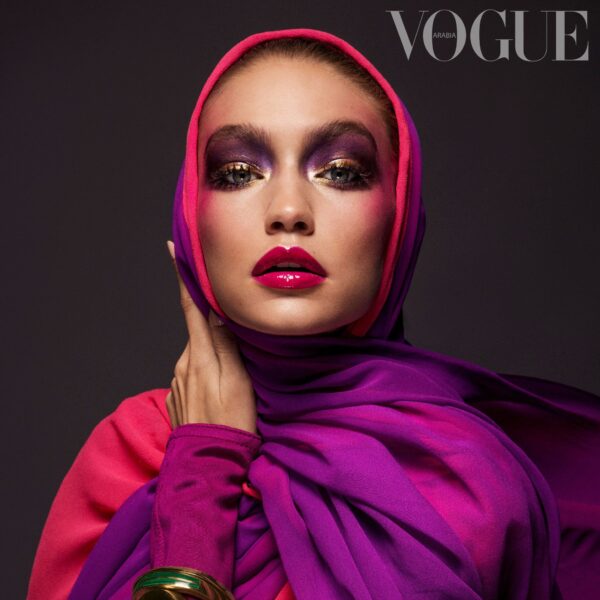 Although Hadid is half Palestinian she is not Muslim, so some are put off by the fact that she was pictured more than once in traditional hijabs. The argument is that if Hadid is the cover girl she should be dressed as she normally would, with respect to the culture. Or if they wanted the Islamic faith represented they should have used a Muslim model. Perhaps Halima Aden?
Objectively speaking, the cover is breath taking, and we love Gigi. However we can see where those in opposition are coming from. What do you think? Was Hadid the right choice for the premier Vogue Arabia Cover?
Subscribe to our mailing list