Courtney Jones, also known as Coco Jones, is more than a singer, songwriter, and actress. Coco is a funny, relatable, and genuine woman. Being in the music and entertainment industry is never easy but Coco Jones makes it look so. Ever since Coco came into this world she knew she was destined for more than what people made it out to be. She had a gift and that gift couldn't be wasted. Jones started as an actor/singer on the Disney channel but now, she's growing more into the artist she wants to be.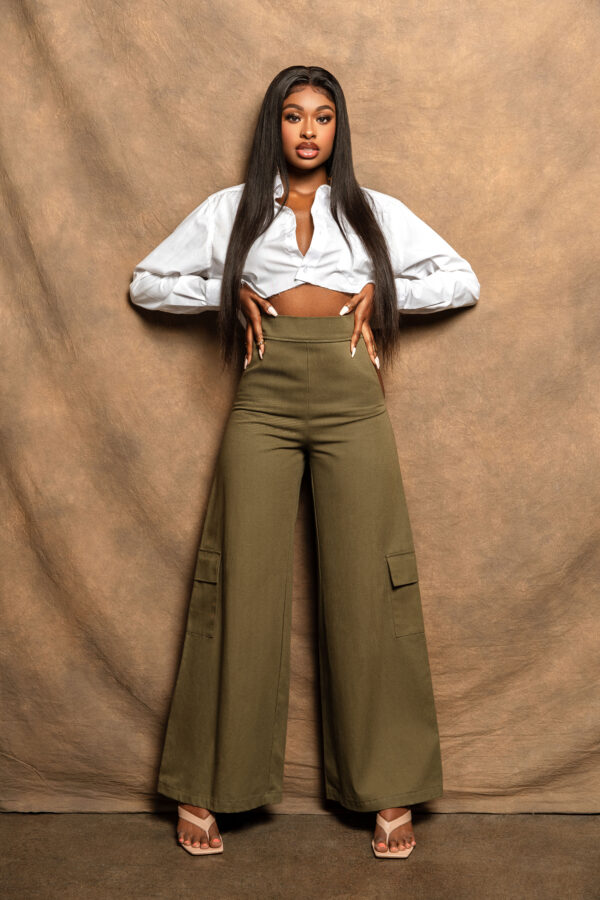 Jones makes music how she wants and has covered songs from artists such as SZA, Ariana Grande, and Post Malone. These covers helped her fans realize that she needs to drop new music soon. However, she is not limited to her popular covers. She also has upcoming acting projects. Jones is preparing for a future in the music and entertainment industry that she will be proud of. She can't wait to give her all to her fans. Jones came a long way and she is thriving to make it.
What made you want to pursue singing and acting?
CJ: It's kind of what I was born to do. Before I could do anything else, that's what I was doing. I was singing before I could talk and walk. I just feel like it's what God sent me as my gift. Everyone has a gift and everyone's meant for something outside of just working to live. I feel like it was something bound to happen. I was even the kid that was doing the most in front of the camera and getting some sort of show and making some sort of performance out of something. Making some sort of dance. Making my little cousins, sister, and brother do this dance with me. It was just bound to happen.
How has Disney played a part in your growth as an artist?
CJ: I mean, Disney was the start for me. Some of my colleagues start later in the game age-wise, after college typically. I got to grow in a different way than some people who start later in the game. I already knew how the industry worked. I knew what I liked and what I didn't like. I had to grow as an adult but as far as being in the entertainment industry, I already had my foot in the game. I felt like I had more of an understanding of my career but, I still had to come into who I am as a person.
What was it like shifting from Disney to what you're doing now?
CJ: It's similar to working at a big corporation and deciding to start your own company in the same realm. There's a lot of learning involved and it's scary and intimidating but it's all worth it in the end. You have control over what you're doing and who you want in your life. I feel like it's a slow learning game for me because I had to figure out what I'm even trying to say and who I'm trying to be while I'm trying to branch off from this image. There's a lot of figuring out for me. I'm glad that I didn't pop off the way I could have because I wasn't me. I was a version of me but I was coming to myself. It makes it easier for me to choose which lanes to go through and which doors to open and close.
What was it like being a Black woman working with Disney?
CJ: Black women in general, we have to prove ourselves in an extreme way that no one else has to. Think about it, we are African American and we are women so there are multiple levels of opposition that we have to battle through, just to be heard and seen. It's the same in any industry. I talk to my Black girls that are my best friends in different industries and we all laugh about how we have to go the extra mile. Or how we have to be extra nice or how we have to prove ourselves multiple times and still fight for opportunities. It's upsetting but it's kind of a part of the game. I feel like God doesn't hand hard journeys to people that can't handle them. We're cut differently. Once we get to the top, which we always do, we're irreplaceable.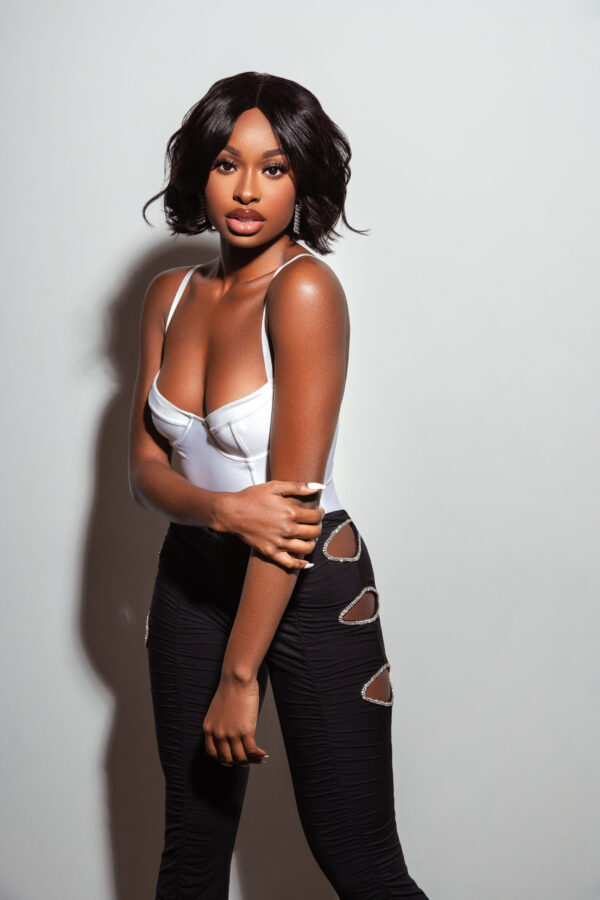 Keep Doing What You're Doing
Jones is fully aware of the trials and tribulations Black women deal with in the entertainment industry. She's also aware of how everyone deals with these issues. Jones is a firm believer of us all having an incentive when it comes to the music and entertainment industry. Because you want something, you have to do what is needed to get it.
"If you look at code-switching from different perspectives, it will change your outlook on it. For me, I feel like I had to kiss a lot of ass growing up just because they had the jobs that I wanted. If you think about it, everyone does that. Everyone plays a role to get what they want out of someone else. Even if you're in a relationship and you're dating for the first time. I'm sorry, shoutout to Beyonce but, you did not wake up like that. You come to that date looking your best because you want a relationship from the end of that date," Jones said. "I don't look at it as code-switching. First of all, I look at it as I'm going to be professional because I want the outcome of being a professional, which is a job. If I go on a date, I'm going to be charismatic because I'm going to be interesting and dynamic because I want the outcome of going on a date which is a relationship. It's just about being what you need to get what you want. Everyone does that, every race included."
There is more to Ms. Jones other than her ties with Disney. She has successfully created a name for herself. When we all hear the name Coco Jones, music comes to mind. Jones has a beautiful voice and it needs to be heard. She is breaking out of her shell and creating the music that she wants for herself and the fans to be proud of. This is her top priority. ?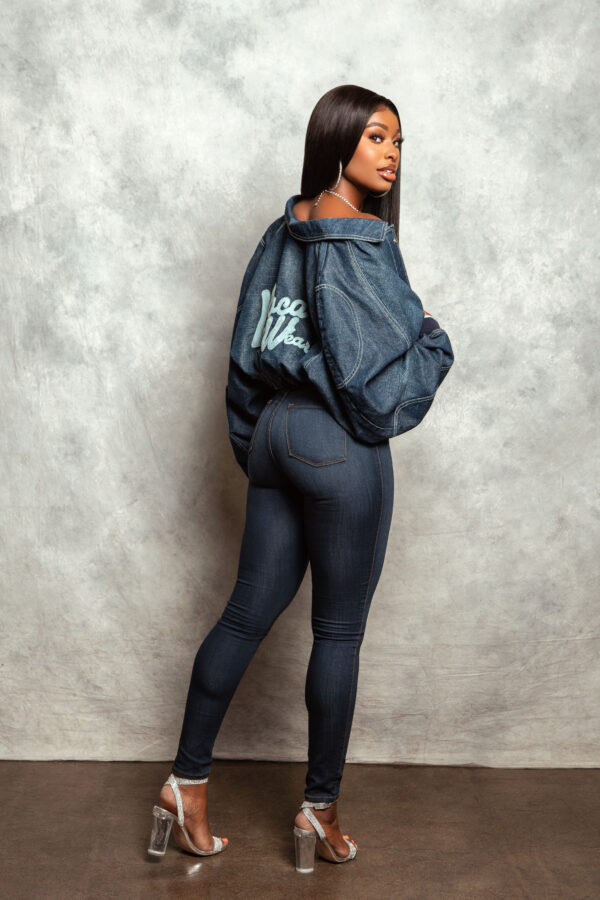 What's your future plans with music?
CJ: I feel like I've been building up a catalog of music just creating whatever I can in between filming other obligations. I have a favorite song and then something happens, I write about it, and then I have a new favorite song. I mean at some point, I'm going to have to shut the freak up and put something out. But, I keep stopping myself because I want to put out something perfect but, what's perfect? I'm constantly writing about my experiences in life and my homegirl's experiences in life, and the things I feel. I do get tired of waiting on folks so I might just put something out just to say I did it. But, I have music. I have stuff to drop.
What keeps you motivated to keep going with your music and acting?
CJ: Passion and a little bit crazy. That's really all I can say. It's just a little crazy to be here. You have to defy the odds and be in a career that's so outside the norm. My friends are just starting their jobs outside of college and they're in their routines and I'm like "I don't know what my next Thursday's going to be like". It takes courage and passion to deal with all the lows because the lows are crazy.
Although Coco loves to perfect her craft and share it with others, she enjoys the well-deserved time off. The time off can range from her hanging with her homegirls, traveling, eating her favorite foods, and listening to a variety of different artists.
What do you like to do in your spare time to unwind?
CJ: I like to go out with my friends, go to a cute vibe, like a cute restaurant, with some cute drinks that cost a cute price. I like to travel. I don't like traveling but, I like being somewhere different than L.A. Anyone that offers me someplace different than L.A., I'm out. L.A. to me feels like the place where I come to work. I like to go to different places, I love to eat. Anyone who wants to send me food, I'll eat it. You know where to find me. I'm actually really big on watching cooking videos on YouTube, because of TERRELL. He made me so interested in cooking when I lost all of those cooking challenges on our YouTube channel. I watch cooking all the time, it's insane and I cook all the time too. I'm like "Who am I? Betty Crocker?"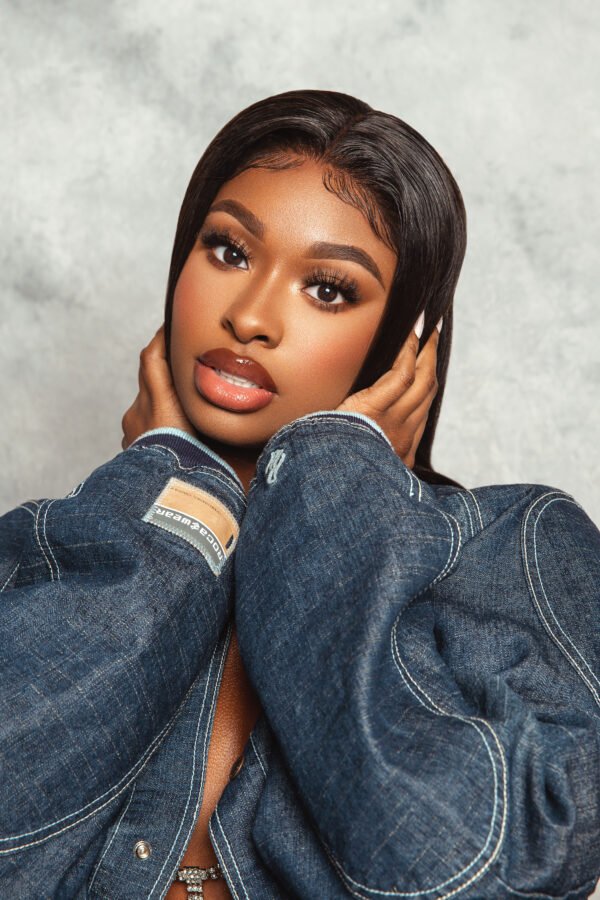 What's been your favorite place to travel to?
CJ: This is my favorite place because of how relaxing it was. I'm going to say The Bahamas because that felt like Heaven on Earth.
What's your favorite meal?
CJ: I literally love Ramen, that's one of my favorite fat meals. One of my favorite comfort meals is chicken tenders and fries. One of my favorite healthy meals is Miso Cod. I don't know why it is so good to me. It's like a Japanese style of Codfish. It's so good with some asparagus.
What are three things that the world doesn't know about Coco Jones that they should?
CJ: I used to have an answer for this so easy but, now since I'm on YouTube, telling my personal business, I will be like "Aw shoot, not y'all knowing all of my tea." I actually was a gymnast, I was pretty good. I was the tallest gymnast in my city. Everything got pushed to the side once I started singing. My mother taught me to sing basically, she taught me how to perform. She's definitely the reason I made it so far because she would be like "That's not giving what it needs to give, one more again." She was like my coach. Everyone needs a good coach just as good as the athlete. One more thing, I've been driving illegally since I was about 14. Me, my brother, and sister, we go to school up the street and our parents got tired of taking us and I was like "How about I just take us?" One day, they were like "Go ahead." So I've been driving since I was 14. But, in Tennessee, where we were at, the only car you'll see on the road is a tractor.
We all enjoy learning more about an artist's journey. We appreciate Coco as she let us in on some of her future plans, hopeful collaborations, and who she really is.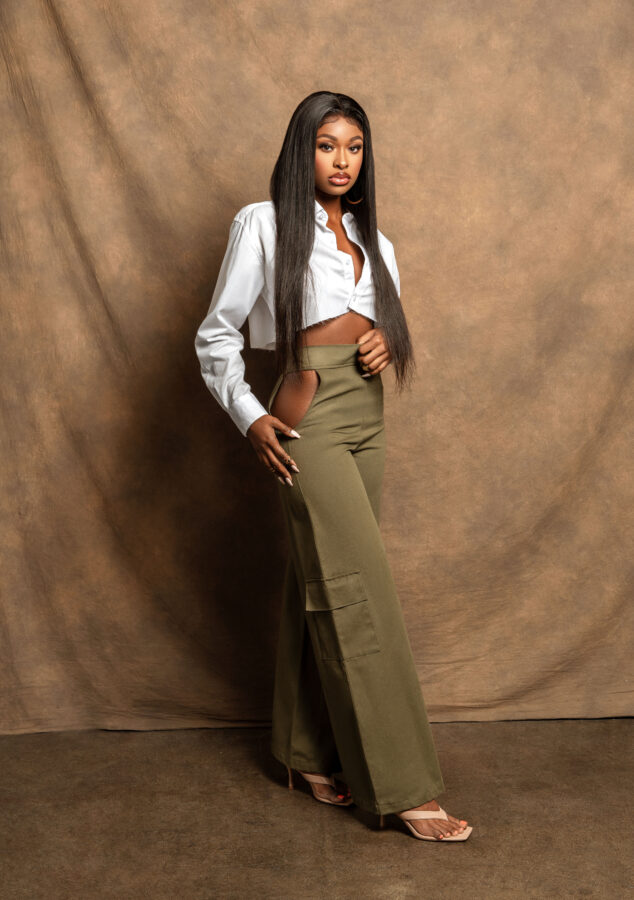 Who are some artists you are dying to collaborate with?
CJ: Dying to collaborate with? Love SZA. Would love to collaborate with H.E.R. Partynextdoor is one of my favorites. Justin Bieber just because I know those charts are going to be crazy or Drake.
What are five songs are you currently listening to the most right now?
CJ: There's this girl named Alex Isley and she's been out. But, everybody has always been out before they get that pop and I'm really into her music. She's super talented and the vibes are immaculate. I'm also really into Savannah Ré, she's a Canadian artist that does R&B music, she's really dope. I love SZA of course, and there's this other guy that I'm really into, his name is Ro James. I just got into him, I don't even know how I stumbled upon him. Lastly, I will say I was listening to Brandy and her Full Moon album because it just hits for me personally. Savannah Ré and Alex Isley are literally the vibes.
What upcoming projects are you working on?
CJ: I just got done filming this show for BET+ their streaming platform, which is a totally different character than anything I have ever played. It kind of reminds me of a City Girl. We're rappers too. But, we're also really smart, we're businesswomen too. I think it's going to be a dope combination and I just found out that I'm going to start this voice-over show and I think that's is all I can say about it but, I'm really excited. I've always wanted to be an animated character so I'm pretty excited.
Who is Coco Jones?
CJ: Coco is funny and relatable. She's cute but she doesn't mind making ugly faces. She's determined and she's emotional and she's brutally honest. All around, she's the girl you want as a friend, because she's genuine, and you know she's telling you something that is real because she cares.
Coco Jones is truly a jack of all trades and we can't wait to see all that she'll do with her future endeavors. Be sure to be on the lookout for any of Coco's new music and her upcoming show on BET+