Flo Milli's 'Roaring 20s'
Uniquely sampling Zero Mostel's "If I Were a Rich Man" from Fiddler on the Roof, Alabama rapper Flo Milli and producer Kenny Beats teamed up on 'Roaring 20s'. The Flomillitia (Flo Milli's fan base), was obsessed with the Great Gatsby-esque aesthetics and visuals in "Roaring 20s'. Being apart of the Flomillitia myself, we first noticed how this music video portrays the duality of feminine and masculine energy. We also admired how there was a representation of Black women as flappers. When you look up "flappers during the 1920s" on Google, what do you see? There is a clear lack of African American representation of flappers during the Roaring Twenties, which was an important era for female empowerment.
Flo Milli uses her music and creativity to redefine what it means to be a woman. Through her lyrics, she emphasizes the strength and power in wanting to have the same liberties that men do. In a press release, she explains:
"One of the most familiar symbols of the Roaring Twenties was the birth of the new independent woman, known in those years as a flapper. A flapper is a young woman; unbothered by conventional standards of behavior. In addition to being more sexually free than previous generations, the women of the Roaring Twenties had the bobbed hair, the short skirts, the drankin', the smokin', looks, and participated in activities that were deemed "unladylike." My lyrics, my style, and my lifestyle all resonate with that freedom and I AM the Roaring Twenties" (pitchfork.com).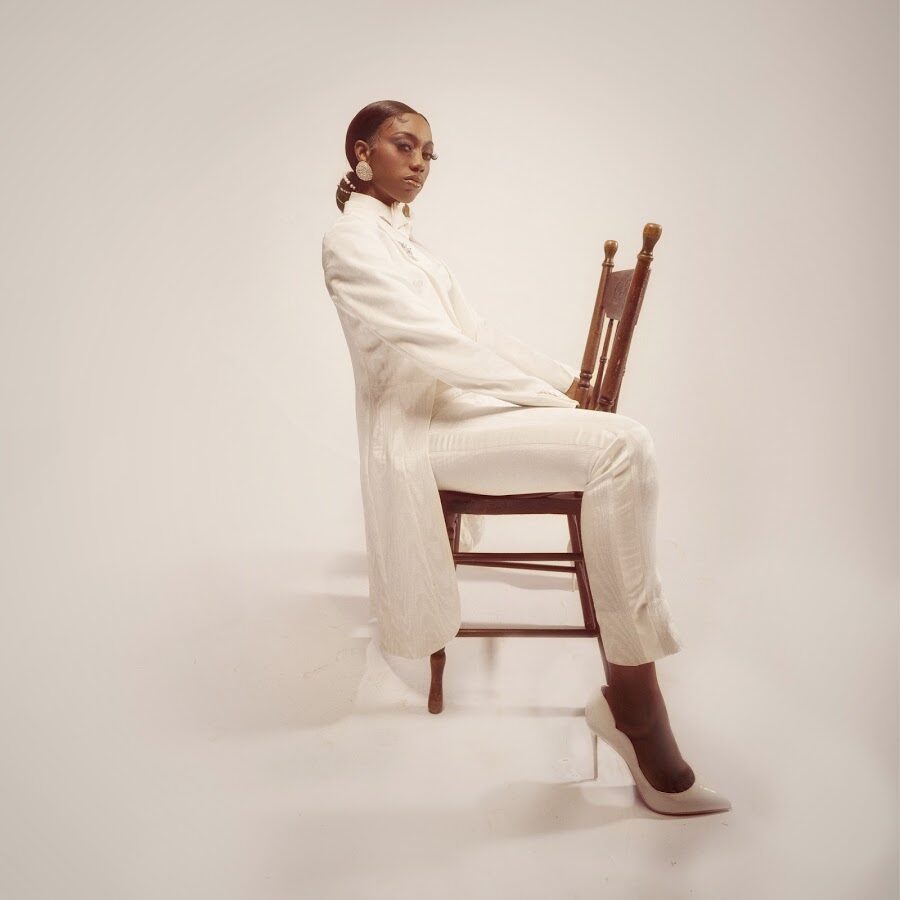 Switching It Up
Upon analysis, the diversification of Flo Milli's wardrobe in the music video is intentional. The artist switches between a white suit and slicked back bun to a rhinestone embellished dress and short, curly hair. This visual paired with uplifting lyrics makes me feel like you can do and act however you want. Instead of trying to impress or appeal to a man's desires, 'Roaring 20s' drives you to dress, speak, and act for yourself. Consequently, the energy in the video reflects the freedom you feel when you're being your most authentic self. Flo Milli pays homage to all the flappers during this monumental era that broke free of patriarchal and societal standards.
Shelby Ivey Christie, fashion and costume historian, commented via Twitter on the costume design in the Roaring 20s music video. "The costume design in that Flo Milli Roaring 20s video is beautiful! — Its elevated which, in our opinion, is what has been missing," Christie said.
If I Were A Boy
Black women in the music industry have often used their music to describe what their life would be like if they had the same liberties as a man. The first song that came to mind when listening to 'Roaring 20s' was Beyoncé's "If I Were A Boy". Beyoncé sings about all the actions she would take if she was a boy, saying lyrics like "I'd put myself first / And make the rules as I go." If women had the ability to talk freely about their sexuality without getting slut-shamed, they would. Women, especially Black women, are constantly under a microscopic lens of judgment. Artists such as Megan Thee Stallion and Chloe Bailey, have been critiqued for being too sexual just for being confident in their bodies. However, male rappers can say and do as they please with little backlash.
"Roaring 20s" is an appreciation of ourselves as Black women in any shape, form, or state we come in. Whether we want to rock long or short hair, dress conservatively, or flaunt our melanin. It doesn't matter! We should be able to live in our truth and independence without judgment based on toxic societal norms.
For more updates, follow MEFeater on Twitter, Instagram, Facebook, and Pinterest!