The world of fashion has just started being transparent about the impact of black culture on its looks. Many of us, like Rashida, better known as @EvilRashida, (formerly @fuckrashida), have always known that black culture was not only the inspiration for mainstream and high fashion but that it was worth documenting.
Any internet junky that was active on Tumblr in the late 2000s may be familiar with Rashida's work. She and a select few others are often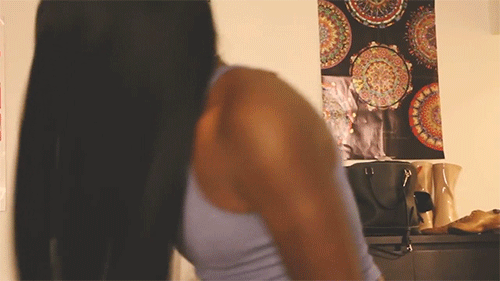 regarded as the blueprint for viral content of today. Rashida's love for fashion and Naomi Campbell have contributed to well documented, curated, and archived fashion clips from the 90s to now. Her feed, whether on Tumblr (which she is no longer as active on), twitter, or IG, is a digital museum and an ode to the impact of black women in fashion.
While her extensive knowledge of designers, models, and historical moments in fashion is impressive; she is also a legend for her cutting critique and commentary. Remember Gucci's racist sweater?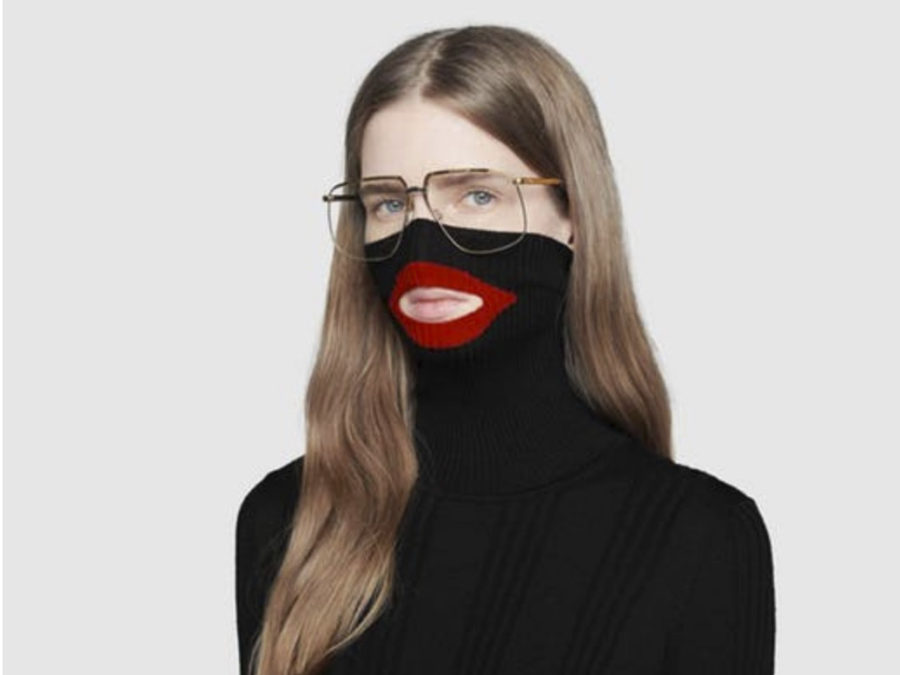 Rashida's tweet helped shoot the incident into the public eye and into virality. Although she originally wanted to go to school for photography. Rashida has archived her way into the fashion world.
MEFeater had the pleasure of interviewing the San Francisco native and getting to understand what contributes to her love of fashion. Read below to get to know more about the fashion archivist.
A Love Affair with Fashion: The Start
What specifically got you into fashion?
"Family. I grew up in the beauty salon. My aunt and mom owned a salon together and I was always reading magazines like Ebony, Jet, Vibe, Vogue. My mom was really fashionable too and my brother was kind of a hypebeast; really into sneakers and street fashion. So between that and the magazines, I just became obsessed with fashion."
Family played a critical role in Rashida's growing love for fashion. Music and the internet played a vital part in stoking the flame. After changing school districts, she ended up spending more time in the library learning about fashion online.
"I hated going to high school. My family changed school districts to a much whiter district. I was not feeling that at all but I ended up spending a lot of time chilling in the library. Since sites like Myspace were locked, I ended up reading fashion pages. I learned a lot about André Leon Talley, Karl Lagerfeld, and anything about fashion really."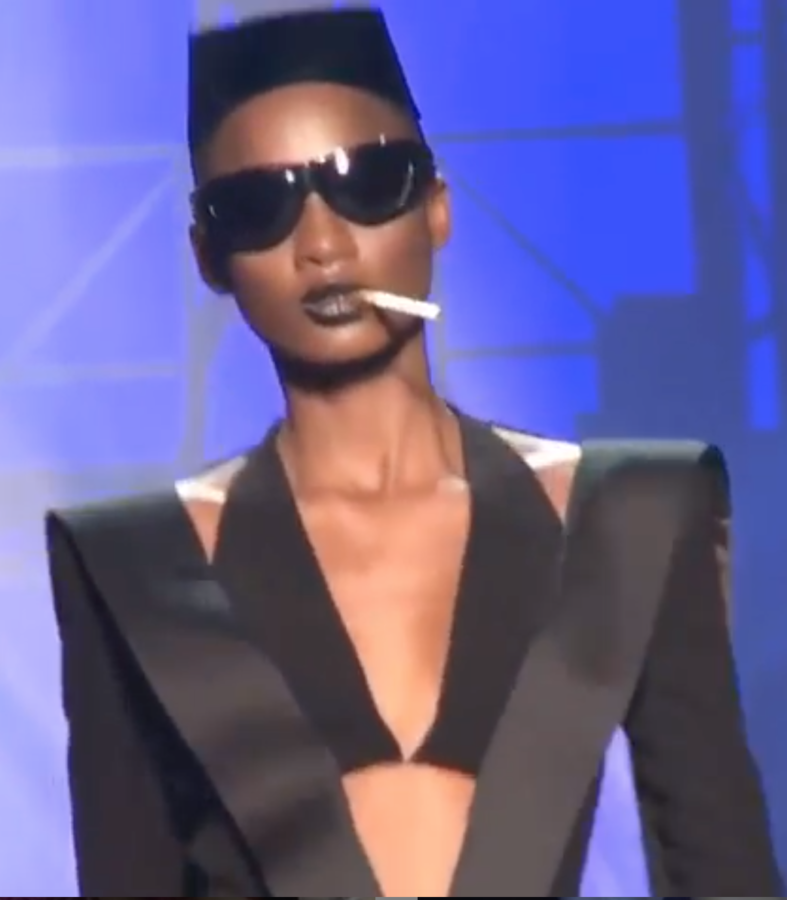 How would you define what you do? An archivist, a virtual museum curator?
"What I do is kind of digital archiving. I also try and give people the most information that I can find. Everything from who did hair, who designed the shoes, makeup, set designers, everything. All these people work together to make this thing and I think it's important to know. I'd definitely call myself a fashion archivist. I do other stuff too like acting and modeling. I've got to work with a lot of people I admired but right now fashion archiving. It's been weird."
While hours on fashion blogs familiarized Rashida with the names of brands; music videos were critical in making her search and find designers. Hip-Hop and R&B music videos, in particular, drew Rashida in due to the unique styles that she often saw parallels to black culture in. The intersection of the blogs and her deep love for styling in R&B and Hip-Hop videos enabled her to spot how often black culture is used as inspiration in high fashion.
From LiveJournal to Tumblr: The Transition
Hours were spent researching who styled, who created, and what were the big brand names. Rashida credits her early days on LiveJournal for giving her the ability to label and sort things so thoroughly. She was part of LiveJournal members only fashion forum where users pride themselves on extensive knowledge and cataloging of all aspects of fashion photos and videos they shared.
The "credit" which has become key in an era of reposts and reach, was one of the things that made her profile the go-to place for information. Although she credits LiveJournal for putting her into the practice of crediting everything and everyone, she also tips her hat to Naomi Campbell for being THE driving force behind her fashion knowledge.
"Everything I know about fashion I know from following Naomi Campbell's fashion career. Every single thing. The Livejournal group was organized. Everything was categorized and had to be sorted properly. So, I got to see the correct information. So when I switched to Tumblr and saw nothing was really credited like that it was very different. Except for Bri, Selina, and myself, no one really knew any of the black models and designers at all."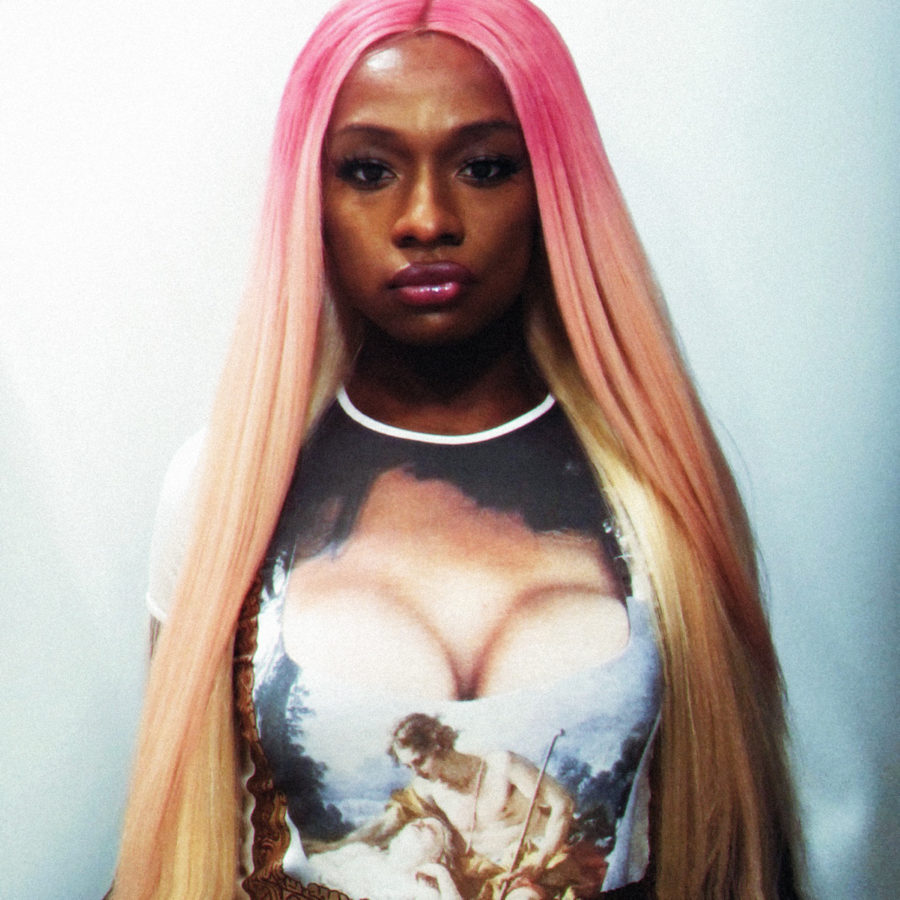 What is the thing that you've accomplished that surprised you?
"In 2017 I was going to New York for a gallery show that ASOS put together to exhibit photo's me and Elizabeth De La Piedra collaborated on. On my way out of SFO, my friend Nef texted me that she showed my photos to Inez van Lamsweerde and Vinoodh Matadin. They loved my look and wanted to shoot me. I got to shoot with two of the most prolific and inspiring photographers working in fashion today. I got to style myself in the latest collection from Marc Jacobs before anyone else got a chance to photograph the clothes. It was literally the perfect fashion fantasy. After that, I just didn't care. I was so fulfilled."
If you could talk to yourself right before you started your brand what's the one thing you would say to yourself?
"I'd say not be so standoffish or bitchy with people. I come from a place online where everyone was very shady all the time. That environment just made me a lot rougher and harsher with people. I'm way more relaxed now, but I'd definitely tell myself to relax."

What is the thing that has happened as a result of your work that shocked you?
"So, the girls call them spicy hot takes, but I usually post something, ignore my phone, go about my day and come back to people going crazy. People are easily bothered. The Gucci thing, for example, blew up! It was random as fuck. I didn't realize people were talking about it until one of my friends sent it to me in a group chat. Or, a couple of weeks ago I made this post about all the times Kim Kardashian wore stuff that Naomi Campbell wore back in the day."
"It was this really big thing. It was just odd to me to see people acting so crazy over it. I didn't say she was an evil person. All I did was call out her copying Naomi time and time again. I want people to be original and stop being derivative. She has the resources, reach, and connections to do whatever she wants, why copy Naomi? It's not even inspiration; it's blatant copying."
Since the 2000s who do you think have been the three most iconic black women in fashion?
"Oh my god, you're asking me to pick favorites which are the hardest thing for me to do. This is a hard question to answer. There are so many girls who are not in the dominant culture or mainstream who don't get credit or have had their work stolen but are responsible for shifting the culture. I can't just choose three."
Outside of the mainstream who are underground black women in the fashion industry who deserve to be recognized?
"All the girls I've been following for years on Tumblr really are the ones who have been pushing the culture forward. People still use screen caps Sharifa (@afirahs) would make from shows like Martin and a Different World from like years ago. Same with all the music videos her and Bri (@brimalandro) posted. Bri and Selina (@surra-de-bunda) both use to scan so much content from old mainly music magazines. I see them pop up all over IG. Zaina (@larrydavid420) has been on every major pop diva's mood board. Random stylist has been eating from her aesthetics forever now.  All of Raevin's (@sheabutterbitch) Tumblr text posts get stolen regularly by the love and light girls on Twitter…
..As black women in fashion, we don't get as much recognition as we should, even though our culture is the one that has everyone's attention."

F*ck Rashida
This interview has been condensed.