Many know the glamorous Drag Queen Naomi Smalls from her season 8 appearance on Rupaul's Drag Race back in 2016. Since then, she has gone on to take over the world of Drag in more ways than one, including beginning her own series Smalls World where she documents her experiences while touring around the country.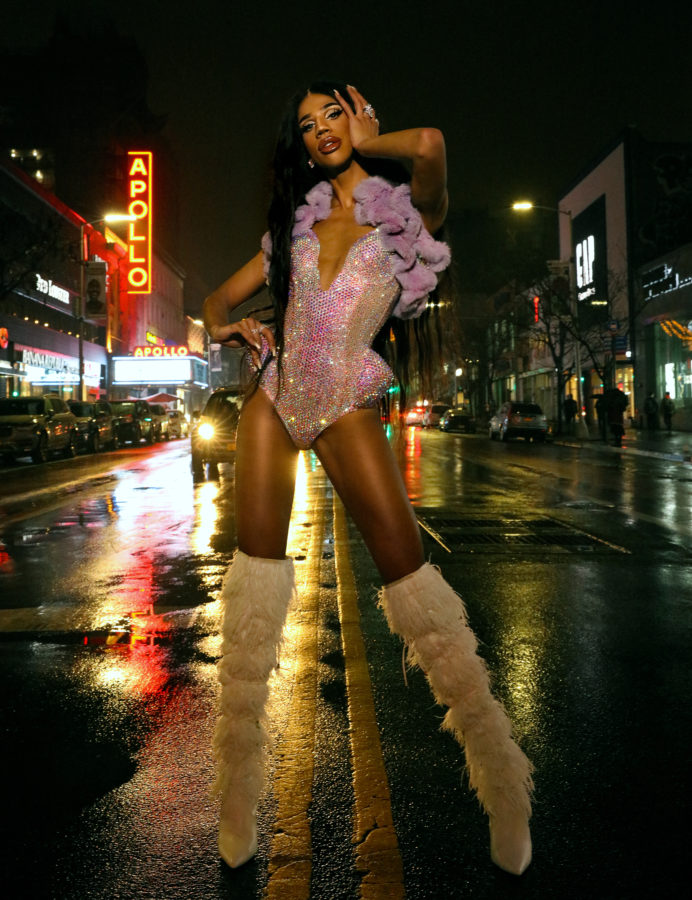 Just recently, Naomi was named one of the top 100 Most Powerful Drag Queens by New York Magazine. From her start in Drag Smalls', Naomi has always done amazing things and it is without a doubt that she will continue on a streak of greatness. Recently, Smalls' sat down with MEFeater and spilled about her upbringing in drag, her favorite moments from work, her style tips, and what to expect from her in the future.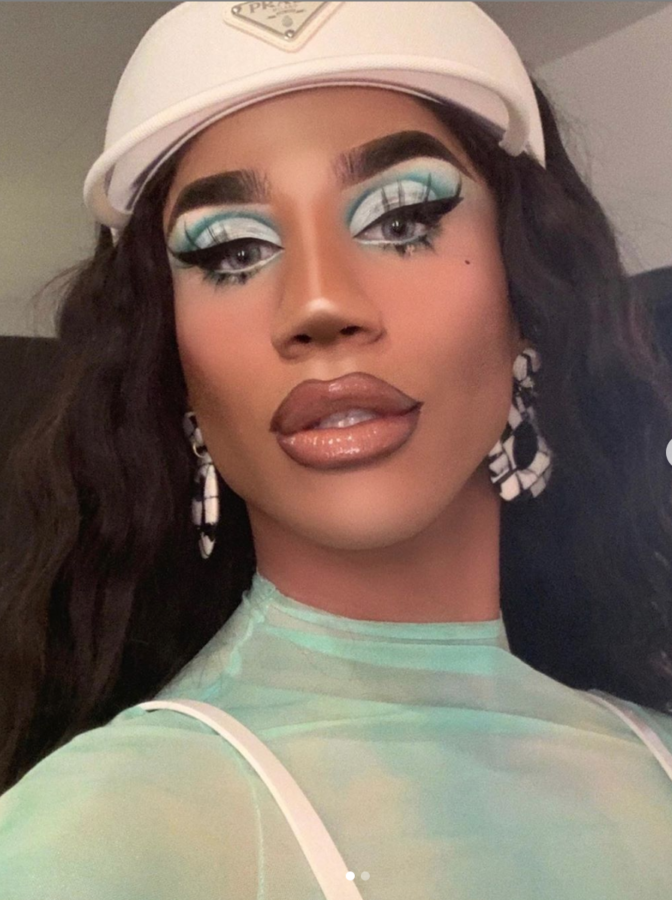 "From a young age I was always very into playing dress up, scanning fashion magazines, pretending towels on my head were actually wigs."
Drag was Smalls' calling, even before she knew it. At first, her childhood imagination was the only thing which allowed her to live out her dreams of being a fashionista. "From a young age, I was always very into playing dress up, scanning fashion magazines, pretending towels on my head were actually wigs." It wasn't until later on when Smalls discovered Drag Race when her dreams were put more into perspective for her. "When I found an outlet like RuPaul's Drag Race that combined my love of makeup, fashion, hair, runway, performance, and drag became an immediate interest."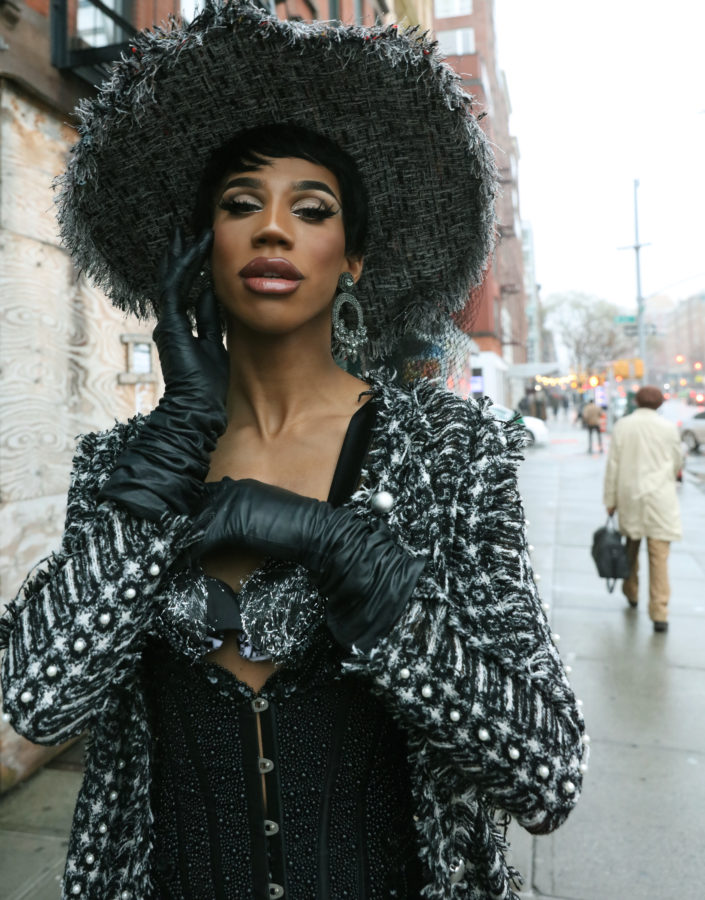 With pursuing any type of dream, there are always difficulties that of course come with it. Smalls was no stranger to adversities on her path to success. Not everyone believed in her abilities. "
Young, pretty people have a bad rap of being really inconsiderate and irresponsible. That made me a little bit angry because, in my opinion, I've always had a really good work ethic and I've been good to people."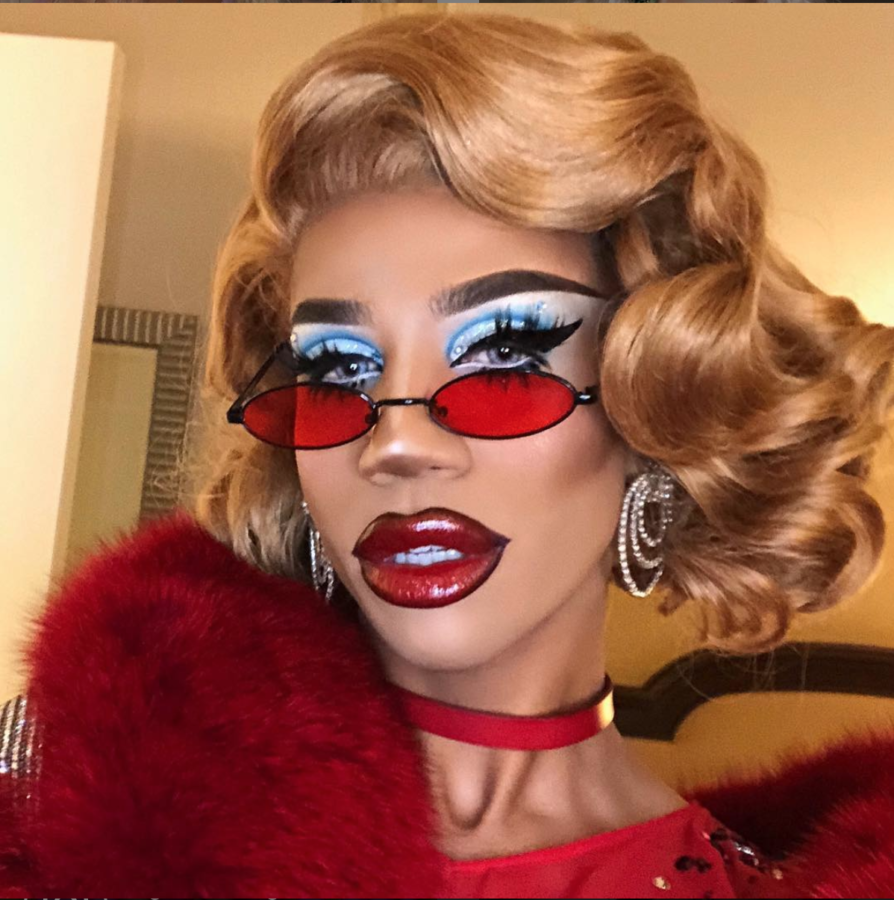 As a result, this always pushed Smalls to put in double the work in anything she did compared to what others did, even from her youngest stages of pursuing drag. Smalls expressed "that is one of the things I do want people to know about me through the videos." However, she did admit that this mentality did come at a cost which she has since worked on getting a better hold of. "But I do think it made me grow up really fast. I've got more of a lock on how I present myself to the public and how I handle being around people I guess."
Although the public has not always been as supportive of Smalls' pursuing her abilities and talents, she has been blessed with amazing family members and friends in her corner who have always been supportive towards her pursuits. "I used to not really like to talk about just how accepting my family was because you hear so many horror stories, but I've learned that talking about it more helps normalize it."
Smalls is also a perfect example of how maintaining a stellar and ambitious work ethic doesn't necessarily mean that sometimes things won't get a little too much. "I've always had a pretty good relationship with online criticism, [however] there was a time though in early 2018 when I wasn't feeling very confident and had to log off the gossip sites."On the bright side, Smalls decision to take a little break from these sites deemed to do her good. "Taking some time off really helped me refocus on what i'd like to present to my fans and the public. if it wasn't for that time off I would not have had time to work on my YouTube series 'Smalls World' and really fall back in love with Naomi Smalls."
"I need to be challenging myself. And I really like being nervous. You can't be nervous in the same old, same old. I have to be nervous that people are going to like something new."

When discussing the anatomy of her oh-so chic and glamorous looks, Smalls had lots of great information to share about what goes into putting together a look. "I'm all over the place, but I always sketch out my stuff. One outfit I had recently I just found a pair of sunglasses at a costume store that cost me like $2.99. I was like, "Oh I want to plan a full-on look around these sunglasses and have it coordinate," so I just sketched out something, went and got fabric, and then sent the fabric to a designer and told her what I wanted. Smalls doesn't draw inspiration from just one place, inspiration can literally strike her anytime and anywhere. "it's a collaboration of Tumblr, Instagram inspiration, and just scrolling through my phone and seeing whatever I saved. A lot of music also speaks to me. It's like a never-ending job. I've done a pretty good job of showing people a bunch of different, new looks, and I do get attached to some."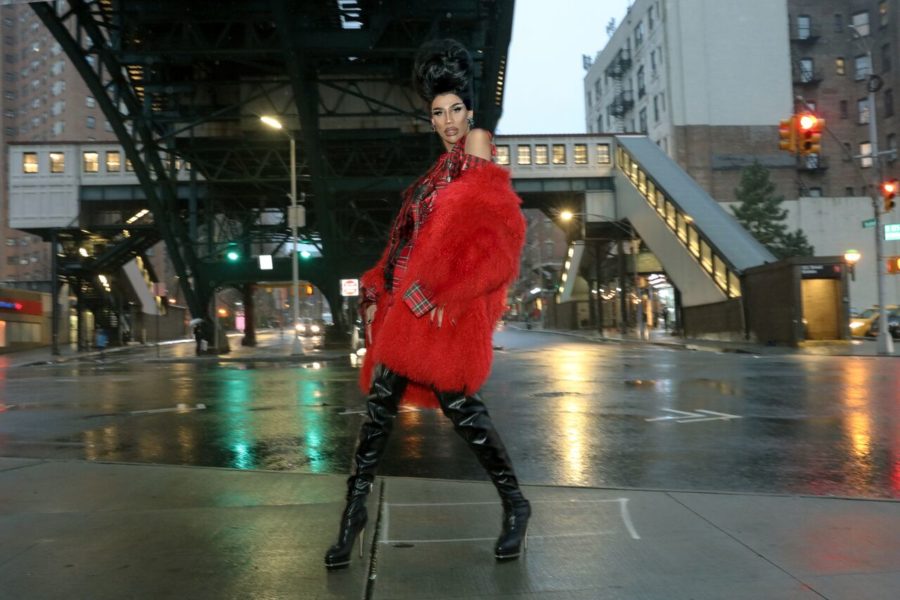 No matter where Smalls draws her inspiration from and no matter what looks she ends up creating, one thing she can always promise is that her looks will always be out of the ordinary, bold, creative, and just different.
"For me at least, it helps me mentally to always change it up. I know if I keep doing the same thing, putting the same costume on, the same lashes, the same wig on, then I know that's when I've given up. I need to be challenging myself. And I really like being nervous. You can't be nervous in the same old, same old. I have to be nervous that people are going to like something new."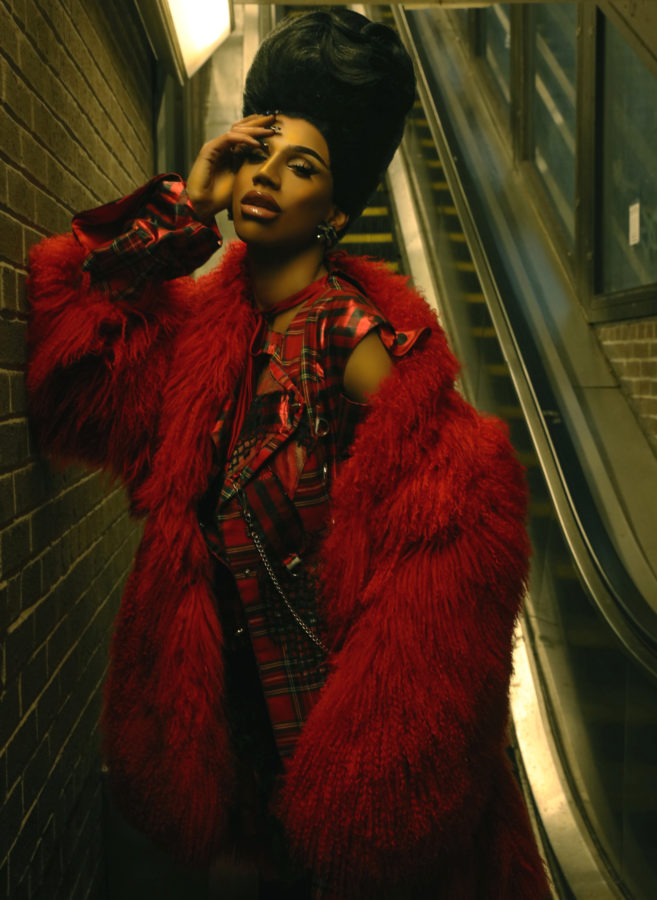 When it comes to her work in Drag, it's not all just a one queen show. Smalls admits that she draws inspiration for her own content from many of her friends who are also drag queens. "Drag queens who have inspired me over the years have all luckily been my friends and a great source of help. Sasha Velour, Bob the Drag Queen, Raven, Kim Chi, Roxxxy Andrews, and Violet Chachki are my favorite queens who constantly inspire my drag."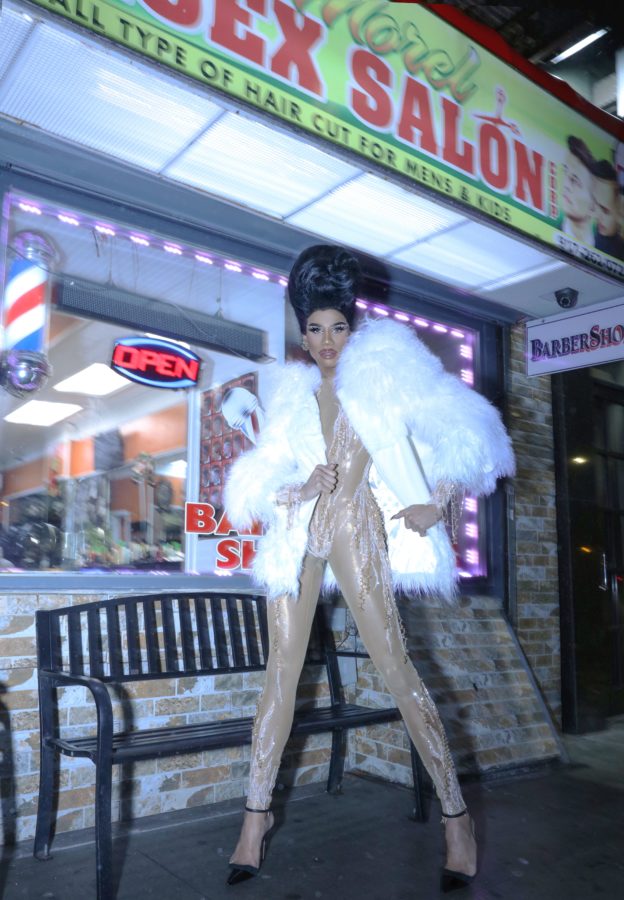 As Smalls' career has progressed and advanced, she has created a lot of very cool and memorable moments, some of which she took the time to share with MEFeater. Her favorite moment to date has been working on her most recent music video. "Working on my own music video 'Pose' has felt like the most correct way to use my talents. Being able to create a concept and a world for Naomi to do what she does best in was a blast. With the helps of CameronTraxx, Todd Diederich, Natasha Farias, and Weird Life Films we created my favorite project in drag to date."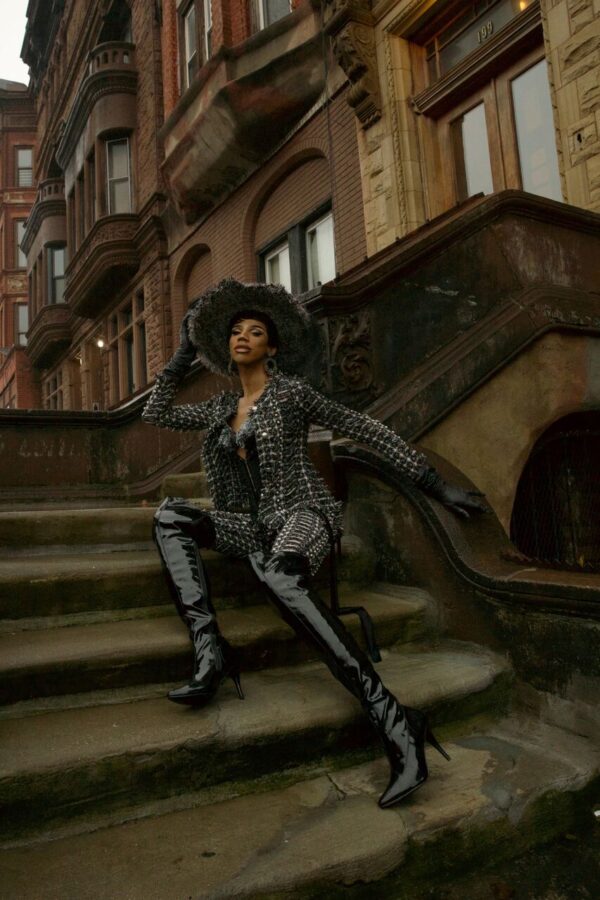 Surely, Smalls is bound to create more memorable moments as time goes on as she's always embarking on a new venture, when talking about her future projects she told MEFeater, "I'm going to be touring with my own show called Smalls World. I'm really, really excited about that. I've been relying on other productions and tours for a long time, and I'm excited to go in with my own project that I really want to present on stage. I will also be working on more music."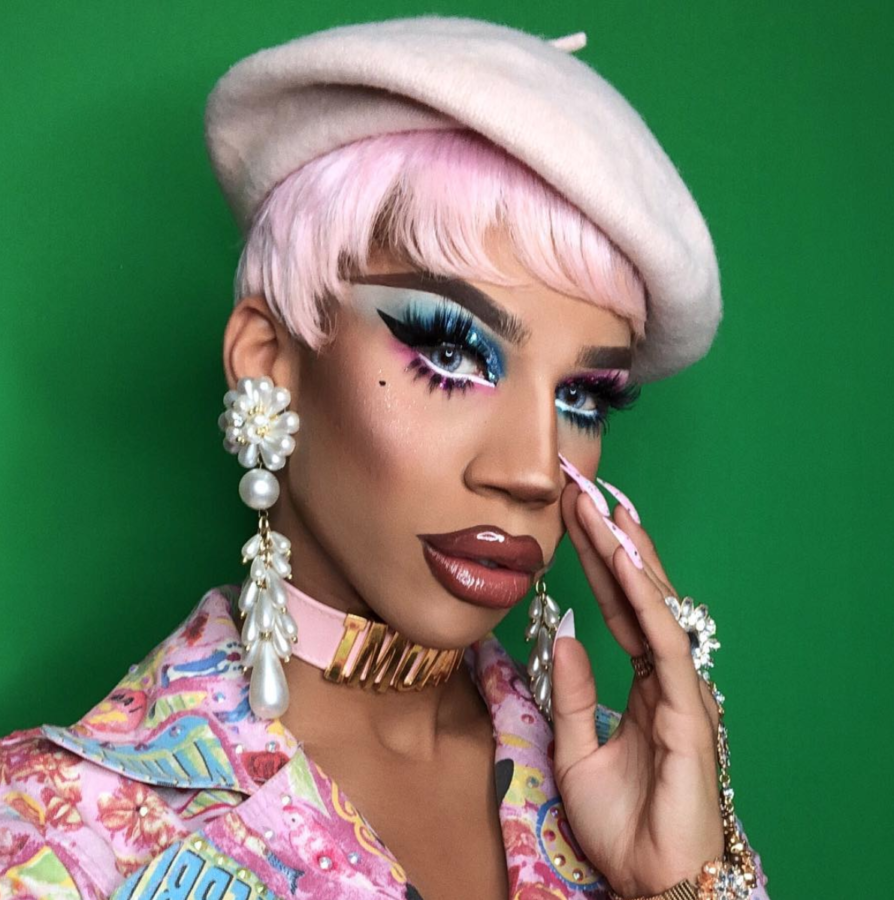 "Practice makes perfect… There's always room for growth and improvement."
With that being said, Naomi ended her chat with MEFeater by providing some words of encouragement for those who look up to her and other drag queens, and especially those who want to break into the world of drag but may be unsure on how to do so.
"I'm going to sound like a corny coach, but practice makes perfect. We live in a time where anything we want to know is at our disposal. YouTube changed my life. There's always room for growth and improvement. Also, I think a lot of the queens would say to not read the comments, don't read Reddit, don't look at your Twitter — but I never really understood that advice. I have a very healthy relationship with constructive criticism, so instead of necessarily reading all those things as insults, think of how you can apply that to how you present yourself."
Special thanks to Naomi for taking the time and chat with us here at MEFeater, we can't wait to see all that she continues to accomplish!
Photos Credit: Voss Events
Interviewer: Nelly Ghansah
Looking forward to seeing more interviews with your favs from us? Be sure to follow us @Mefeater on Facebook, Twitter, Pinterest, and Instagram to be one of the firsts notified when they come out!