The year 2016 is one of renaissance. The entertainment industry is at a pivotal moment of rebirth. Art has never been as divergent as it is today. These five artists have been trailblazing the internet for years and are on the come up for world domination. With outspoken lyrics, skillful illustrations, and free spirited independence, these women are magic and represent nothing less. Here are five artists you should take heed of, in no particular order, if you haven't already.
K A L I    U C H I S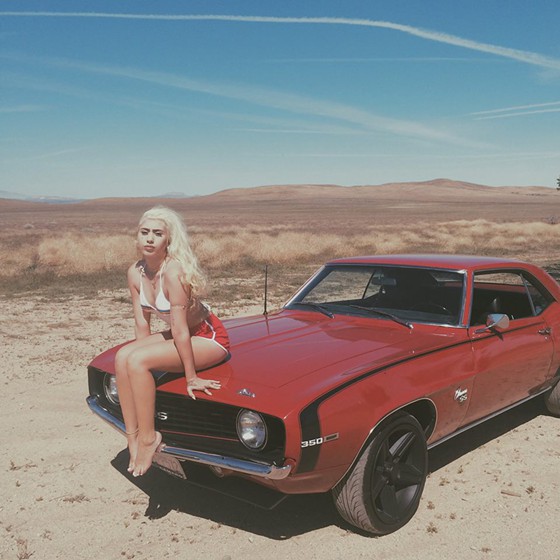 If Amy Winehouse and Lana Del Rey were to have a 90s love child protégé, it would be none other than Karly Loaiza. The twenty-three year old Columbian singer sonically dibbles and dabbles with Soul, R&B, Indie Pop, and Jazz. She came onto the scene in 2012 with her Drunken Babble Extended Play and later on collaborated with artists such as Snoop Dogg, Tyler, The Creator, and Bootsie Collins. Her visuals are a depiction of 60s glam, pastel tones, and retro edits. What makes her art so fascinating is the nostalgic feel, leading you into a deep vast longing for lust and a lost paradise.
Go To Songs: Her interpretation of Luis Miguels 1997 ballad, Sabor A Mi didn't disappoint as it's the perfect piece to unwind to. For an upbeat original, Know What I Want is a cutthroat anthem preaching her independence at love or moreso commanding that her partner brings his A game. With tunes like Loner, Pablo Escobar, and All or Nothing, Uchis takes her audience to an expedition; one would hope to be never-ending.
K A R I    F A U X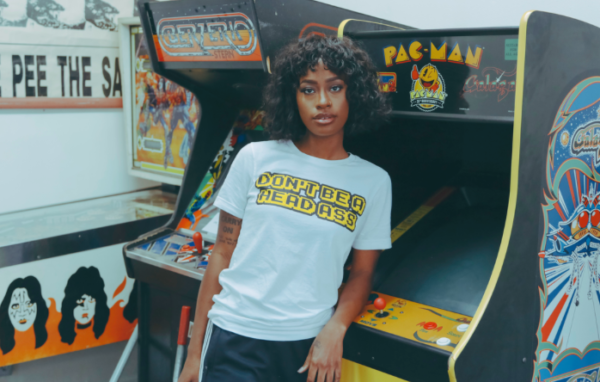 It's still incredibly hard to believe that Kari Faux started releasing music just three years ago. As an early bird in the game, Faux has already collaborated with well known triple threat artists – one being Childish Gambino. Popular on the Tumblr scene for her visuals and quirky style, Kari would gain even more stardom off of her track No Small Talk in 2014. The Arkansas native rode to prominence IRL ever since then. She draws inspiration from Erykah Badu and Outkasts. Influenced by such artists can only elevate your creative mind and soul, no wonder Kari Faux's work is so enticing.
Go To Songs: If you haven't heard of Kari Faux's Higher, you're surely missing out on an ethereal piece. The video is a mix of VHS performance serving Funk and Donna Summer vibes.  Her most recent song, Fantasy, starts off with the camera panning to Faux sitting at a coffee table with her repeating, "I'm no man's fantasy, I never planned to be. Didn't come with a set of instructions, so you don't know how to handle me." Her debut album Lost En Los Angeles is fire, but she's always been keen to releasing heat.
B B Y M U T H A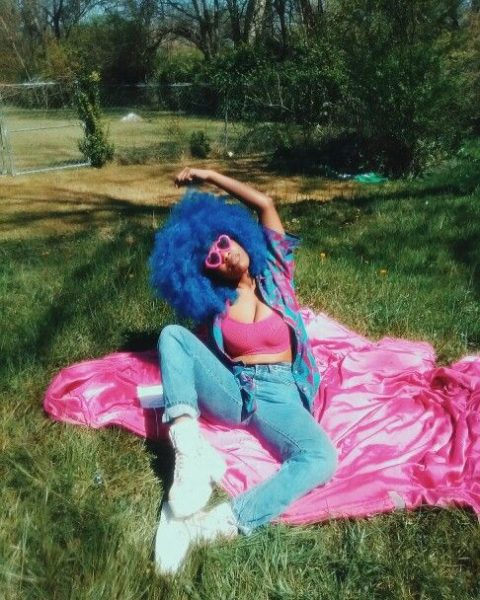 Whether it's her fiery explicit tongue or the vibrant multicolored wigs, Bbymutha's steez is out of this world. The southern fireball gives life with her witted verses. She previously stated, "So much negativity tied to being a baby mom. So much blame. So much dragging. I wanna change that. I'm Bbymutha because that's who I am, and I'm a threat", which is such a valid point. There's a stigma attached to black women being single mothers. The term 'baby mama' has this negative connotation in society and it's spiraled into a scarlet letter, when in fact women raising children on their own are to be uplifted and recognized for their handwork and diligence. Her music speaks for itself, and it will surely have you energized to take action.
Go To Songs: Black Widow. An alluring beat featuring rising producer LSDXOXO will have you on savage mode as Bbymutha nonchalantly raps about retaliating on a cheating partner. It's a redrum melody unlike Indian Hair which will have you swaying, twerking, and riding off the strings and blunt lyrics.
A   L  E   X   A   N   D   R   I   A
R&B songstress hailing from Atlanta is no woman to sleep on. Alexandria has been releasing music since 2012 and quickly grew an audience from the ever so brilliant clan and record label Awful Records. What makes her music so perplexed isn't solely the lyricism, but the beats are reminiscent of some 90s extraterrestrial warmth pulverized by a trap feel. Originally from Cincinnati, Ohio, Alexandria studied the creative arts as a teenager which furthermore advanced her skills as a songwriter. Once she graduated High School, she made the decision of leaving her hometown in order to pursue a career as a singer in Hotlanta. The soulful singer collaborated with label mate Archibald Slim bringing forth Good Before You. With this only being her sophomore album, longevity seems to be entitled to the singer.
Go To Songs: Last Thing is the perfect song to blast while driving down the highway. Her sound is familiar to the late Aaliyah's, and the comparison can particularly be heard in Keep Goin'. Angelic vocals, and a cold base collide to provide amazing music. Alexandria is like none other. 
J U N G L E P U S S Y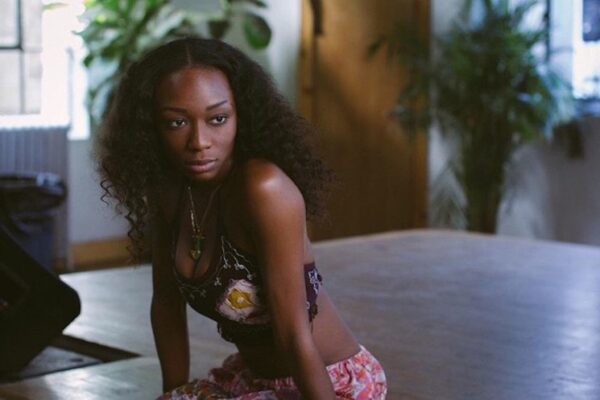 Why the alias Junglepussy? Shayna Mchale responds to this constant question by stating the names of dynamic figures such as "Dick Clark, Dick Cheney, Dick Wolf, Dick Van Dyke". So why not? She claims that she's "2 tropical 4 America" and is inspired by former teen queen Brandy. Her tweets reap of self love, motivative feels, and appreciation for the natural wonders the universe has to offer. If her name didn't strike enough, her music will have you on a ferocious whirlwind. With the release of her most recent album, Pregnant with Success, JP dedicates the collection to those who've had the intention of creating and manifesting their dreams. She states, "Pregnant with Success is an ode to my mother, to all mothers, to anyone who's ever planted a seed, to anyone who's ever created something, to anyone who's ever waited patiently for something to come into fruition".
Go To Songs: The album Pregnant with Success constructs of sensual slow jams like Spicy 103 FM and Somebody to provocative fiery anthems like Nothing For Me and Only Way. If you're searching for a carefree and liberated artists to inspire your journey of self acceptance, self confidence, and F-boy repellence; be sure to add JP onto your playlist.
Follow us on Twitter and Instagram @MEFeater

Subscribe to our mailing list