Almost one year has passed since the United States erupted, enraged and in solidarity, to stop police brutality. Last summer, in a massively momentous way, the #BLACKLIVESMATTER movement gained national prominence. The wrongful murder of George Floyd, on May 25, 2020, sparked uprisings and protests that began in Minneapolis but spread across virtually every state, every major city. Even countries and major cities across the world joined in this fight for BLM. These uprisings were carried out in the name of the numerous Black lives lost to police brutality.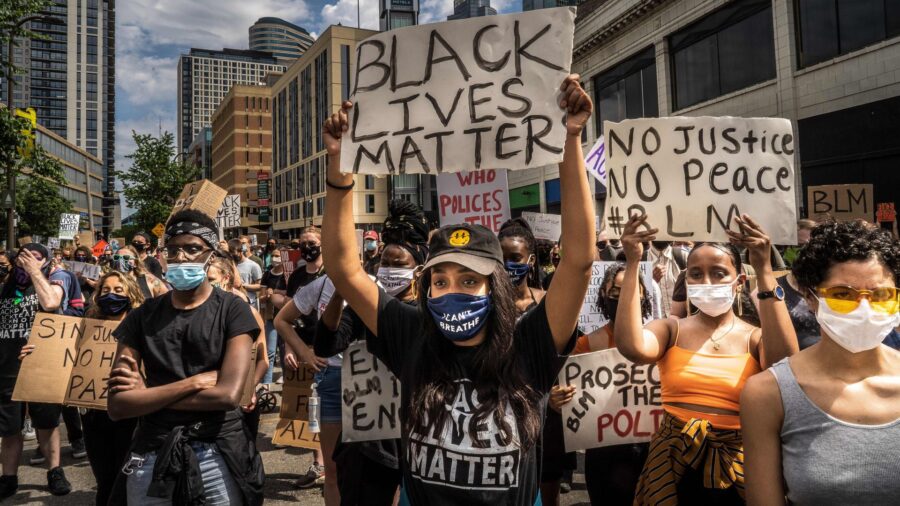 So what exactly has changed in the past year?
After watching people face off with police terror in the streets for months, companies have capitalized on this national and global attention on BLM. We have seen all sorts of performative gestures put on by corporations, influencers, and media outlets attempting to appeal to consumers of the younger generation. From black squares to hashtags in commercials, companies have found ways to turn our dire frustration to profit.
Justin Bieber's R&B Fixation
On November 24, 2020, Grammy nominations were released for the 63rd Grammy Awards Show. Pop star Justin Bieber publicly expressed his disappointment that his album Changes was nominated only in three Pop categories. He felt he was entitled to R&B nominations instead. March 19, 2021, less than a week after the Grammys premiered, Bieber released his latest album ironically titled Justice.
Justice in regards to what? Justice for whom exactly?
Since the album release, Bieber has been called out for the transactional and performative use of Black liberation ideology. In an interview with Vogue, Bieber shared that because he's Canadian, he was not knowledgeable about Black history growing up.
"[DR. MLK JR:] Injustice anywhere is a threat to justice everywhere."
[BIEBER:] Maybe I stare too much, maybe not long enough
Funny how I forget to blink
When you let down your hair, dancin' like no one's there…"
The quote above is the first 4 lines that bring you into the Justice album. The song titled "2 Much" begins with Dr. King's voice saying his infamous words about the pervasive nature of injustice. His voice is immediately followed by Bieber singing about a love interest who makes him nervous and such. A catchy love song at best. One has to wonder what in the world was happening at the Bieber camp when this was greenlit? Also, plopped smack dab in the middle of the tracklist, is "MLK interlude" which is a recording of a speech of Dr. King's.
The remainder of the album does not otherwise reflect anything at all about what Dr. King stood for. It's simply random and thoughtless just like we have seen from even the largest of corporations. This did not at all do Dr. King justice.
In the bigger picture, money is hardly a bandaid.
In the aftermath of #BLM2020, the association between Black suffering and Black dollars became overwhelmingly emphasized. What companies and even Bieber must understand is that the legacy of MLK and the purpose of BLM is much bigger than the dollar.
These legacies are meant to question the systems, i.e. capitalism, that thrive off the lynching, over-policing, and disproportionate imprisonments of Black and Brown people. Making it about money is when you've missed the point. Throwing money at the problem does not equate to justice, as money is fleeting. Black lives are worth so much more.
What Bieber attempted to simply sprinkle upon his unremarkable Pop album like parsley, is a reality that people actually live every single day. Inescapably. There's a difference between supporting Black communities and commercializing them. The latter is simply appropriation. Our lived experiences are not marketing tactics or accessories.
To get your life some more, follow MEFeater on Twitter, Instagram, Facebook, and Pinterest!