Last year, it was announced that Beyoncé would be the headline artist on day two of Coachella 2018. It was the most anticipated gig of this year. Afterall, she hadn't put on such a performance in quite a while and fans knew this would be something special. MEFeater takes a look below at the historic significance of what Queen B wore during her first Coachella performance.
What struck a lot of attendees and those of us watching on YouTube, is that Beyoncé Knowles-Carter is the first black woman to have ever headlined Coachella in its 19-year history. Do y'all want to take a minute to think about that?
Beyoncé out Beyoncé'd Beyoncé as the first Black woman to headline Coachella. pic.twitter.com/40ezBhJ76Y

— All Def Nation (@alldefnation) April 16, 2018
Beyoncé's wardrobe became another big talking point throughout her 90-minute set and her multiple outfit changes. What seems to be an attraction of the singer's fanbase is how she appropriates these things within black culture.  Below, we're dissecting the meaning of the finer details in these outfits which represented a world of cultural significance. Bey, we heart you.
Beyoncé's Coachella Outfits
Olivier Rousteing, Balmain's Creative Director, worked with Beyoncé over the last year to create 5 bespoke looks for her Coachella set. Her first, pictured below, signalled Egyptian Queen Nefertiti, who represented beauty and femininity as she opened with 'Lift Every Voice and Sing;' widely known as the Black American national anthem. ✊? However, the colors used by Rousteing (black and gold) is representative of the first black fraternity; the Alphas. Another reminder that Bey is the first black woman to headline the festival. ? We also imagine this aesthetically suited the artist otherwise known as Queen B to her Beyhive. ? The coordination was staggering.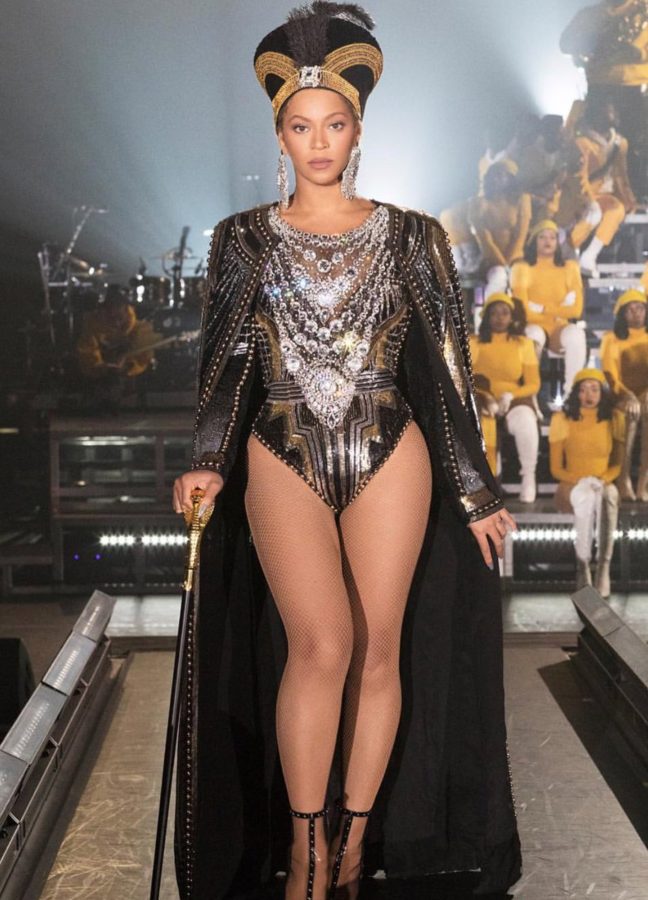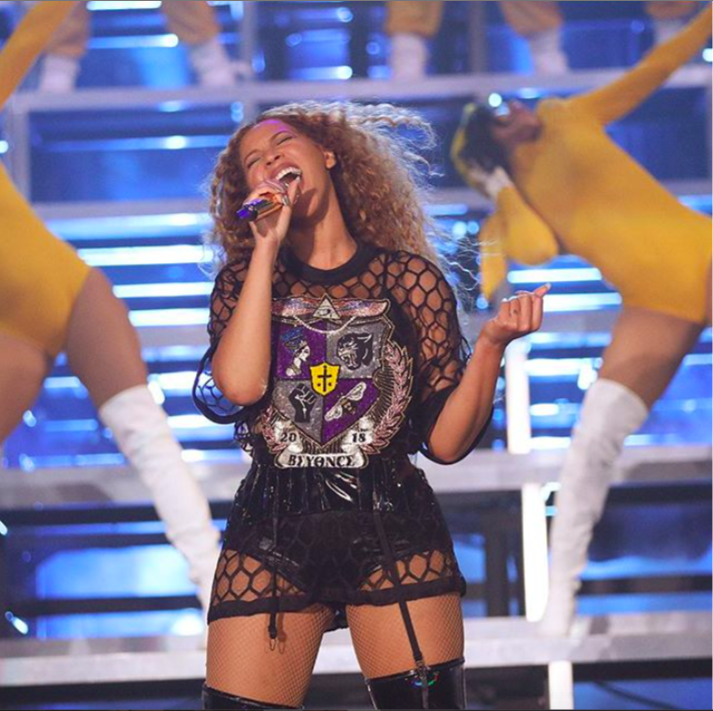 The BeyCrest, as seen above, displayed symbolic features such as the black panther, a Nubian queen, a black power fist and a bee; all of which are indicative of liberation and black power/rights. Above the crest, you'll spot the Eye of Horus which has meaning in that it's an ancient Egyptian symbol of power, good health and protection. Some have since pointed out this feature could be associated with Horus' right eye, thought to relate to the sun god Ra which "functions as a feminine counterpart to the sun god and a violent force that subdues his enemies." The crest in its entirety was a strong show of Beyoncé's continued upstanding support of the black rights movement.
The Lemonade artist continues to use her platform in a way which lets us all know that representation matters. What better way to do this on stage than with strategic fashion…something she's certainly no stranger to. Beyoncé plays the festival again next weekend with a new set of Balmain outfits. No doubt we'll be wowed once more.
---
What did y'all think of Beyoncé's long-awaited Coachella set? Did you appreciate her representative fashion? Leave a comment or let us know on Facebook, Twitter, Pinterest, & Instagram! ?