Cleopatra has been portrayed countless times in popular culture through film and television for years now, and we can't help but feel it's a bit overdone. We already know her story. Although iconic, it's definitely time to give other African Queens some shine like Queen Nefertiti. Till this day, we have only gotten a few glimpses of Queen Nefertiti in popular culture, with probably one of the most notable portrayals being Supermodel Iman in Michael Jackson's "Remember the Time" video. Queen Nefertiti definitely deserves more credit as she was just as powerful, strong and beautiful as Cleopatra.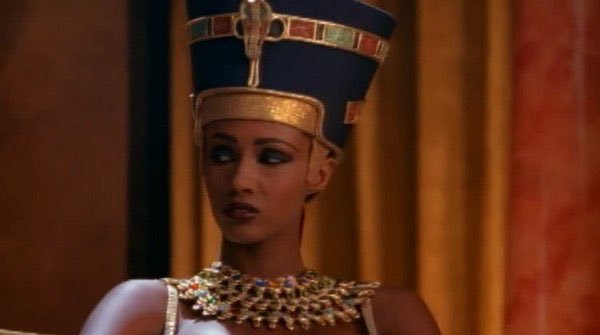 Queen Nefertiti is said to be born around 1370 B.C. She is believed to be of Egyptian blood, but some suspect that she was a foreign princess. Her name, which means "the beautiful one has come" is of Egyptian origin. Not too much is known about Nefertiti, and she remains virtually a mystery to scholars. A bust discovered of her in 1912 is one of the most significant symbols of ancient Egypt.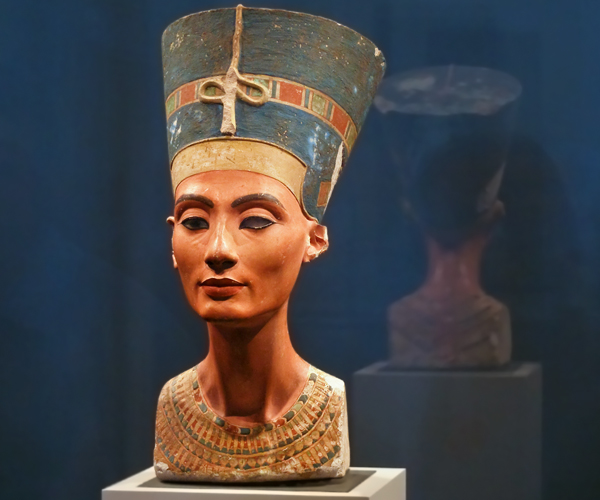 At age 15 Nefertiti married Akhenaten who became king after his father's death. During their marriage, they had 6 daughters and according to some, a son. In the first few years of Akhenaten's reign, Nefertiti had a very high profile life. She accompanied her husband during many ceremonial acts and became somewhat of a figure of political importance.
Out of all of Egypt's famous female rulers, Nefertiti captures the public's imagination with her beauty. Beyond her beauty, Nefertiti is a part of one of Egypt's greatest cultural shifts. The reign of her husband brought about many changes during his early years as Pharaoh. Akhenaten caused an upheaval when he changed the national religion to honor the Sun God Aten, which Nefertiti supported.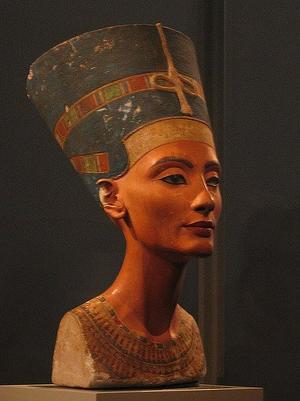 Even though Nefertiti's story is fragmented, it is one that should be displayed, and should tell the story of a successful female leader, and how she saved Egypt at a crucial moment in its history. She came in and made it her mission to clean up the mess that was made from the men before her. After a mysterious disappearance, it is debated whether she was king or co-king at all. It is also a theory that she changed her appearance to be more masculine as an act to erase her femininity and beauty.
Although Nefertiti's story has not been told much through film or television, stars have paid tribute to the iconic Queen. In 2017, Rihanna appeared on the cover of Vogue Arabia sporting Nefertiti's signature cat-eye, and her infamous traditional Egyptian headdress.
Queen Nefertiti has taken her place as one of the most significant women in history, and it is our hope that her story will soon find its way to the big screen.
Follow MEFeater on Twitter, Instagram, Facebook and Pinterest for more updates.