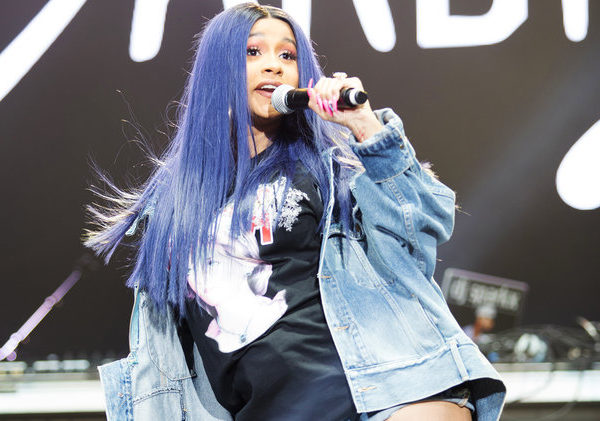 The 28th of April marked the date of the 6th Broccoli City Festival to ever take place. The sun embraced the festival lawn, making it a perfect 70 degrees, not a clue of rain in any way.
And that's how we'll foreshadow what came down as soon as the moon arrived.
Broccoli City Festival began for the sole purpose of celebrating Earth Day in the DMV. Soon enough, it became more than just spreading awareness for our Mother Earth, and a day filled with music and a cultural aspect that many other festivals cannot easily fulfill.
What made it so "for the culture"? For starters, there were native DMV performances. That is not something you normally see at festivals. As Lightshow graced the stage, the crowd began to fill with energy. It became clear who had driven down to the festival and who lived only a couple blocks away from the stadium- nevertheless, Lightshow left each person remembering him. He has inevitably gained a new audience.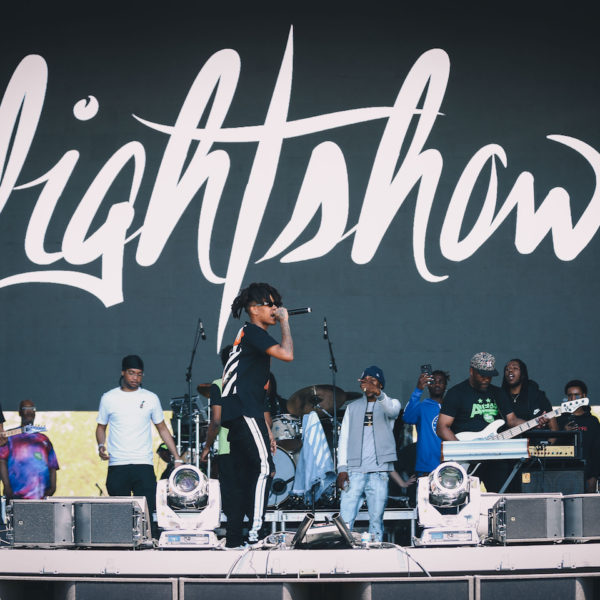 It is also very, unapologetically Black. And that is an undoubted factor, that is endorsed with much pride.
Rich The Kid adorns the stage with just as much energy. As he gets deeper into his set, the desperation for his more popular songs is felt in the air. As soon as the beat to 'Plug Walk' drops, the noise is haywire. His ability to have kept the energy pretty high regardless of what he was rapping was what made the moment so wholesome. He then continued on with, "New Freezer" which set the crowd into absolute flames.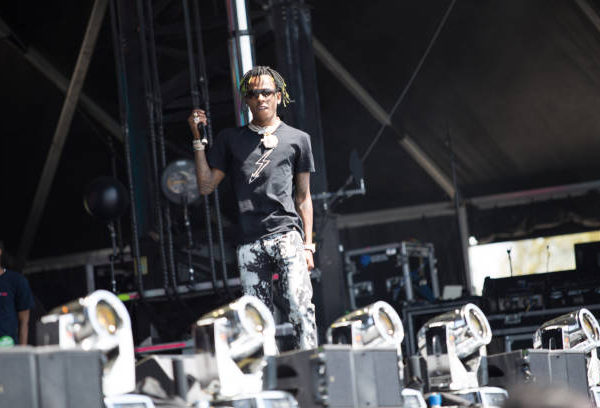 Not too shortly after, an artist by the name of H.E.R. (pronounced her) graced the stage. Her stature came as no surprise since she is notorious for hiding her eyes behind sunglasses. She began her set with a couple songs off H.E.R Pt. 2, then switching back and forth to Pt. 1. We are surprised when she sings, "Best Part" without Daniel Caesar, but not too shortly after her, he appears onstage as well. She ends her set with a sultry rendition of "Facts", "2" and her infamous cover of Drake's "Jungle."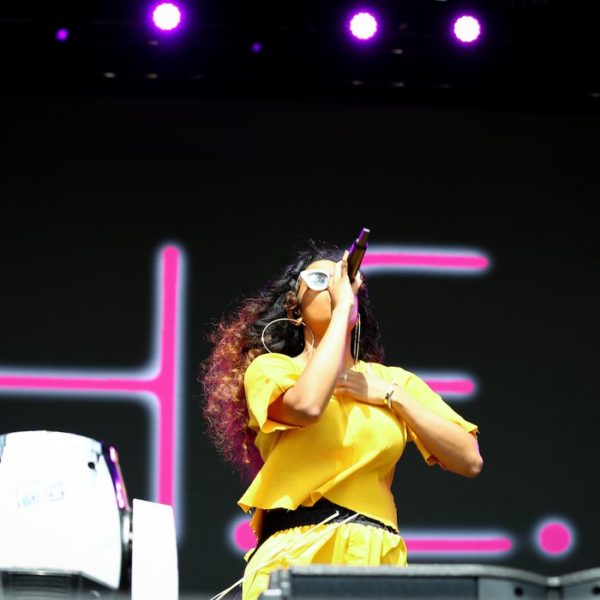 When Daniel Caesar appears on the stage, there is something rather questionable about his appearance. If you don't know him, you don't know what to expect from him. And most of the crowd was mumbling, under clouds of haze, that he better finish his set sooner than they hope.
Those same folks found themselves swaying back and forth, wondering how he so effortlessly could drag them into such a trance. From "Japanese Denim" into "Transform" and later on "We Find Love", the crowd positively responds. Many people in the audience compared the experience to the closest to heaven they've ever been. Some others wondered if it was because they were already on cloud 9, or if it was really his ability to sound like romance that took them there. He then brought out the lovely H.E.R. to partake in their infamous duet named "Best Part."
Daniel Caesar is definitely someone you want to hear live.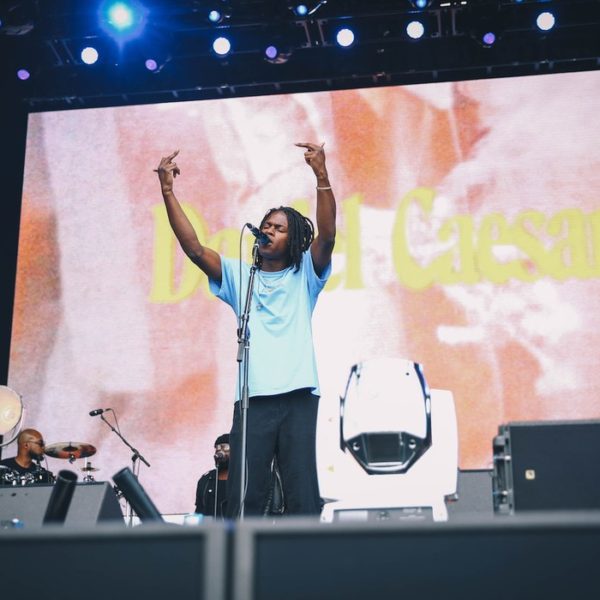 As the night grows, the crowd grew with it. More and more Cardi B fans surface the lawn. It becomes harder to move around, and food lines are ridiculous. Evidently, this means that everyone finds a way to get what they want- even when the push comes to shove.
When Nipsey Hussle arrives, the crowd remains respectful. They watch him as lively as possible while also trying to keep cool and not so hungry. He continues on to tell his stories gracefully so and does not disappoint fans when he expresses his political viewpoints like he is infamously known for.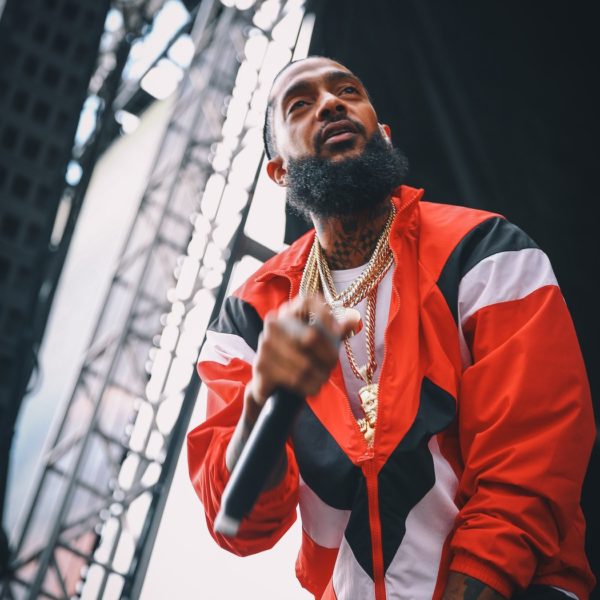 An hour later, the Woman of The Hour is supposed to be onstage, yet she doesn't come on until about 30 minutes later. Consequently, that just made the crowd anticipate her more- her entrance becoming all the more iconic as over 30,000 people did not hesitate to make her feel at home. Cardi B had arrived to give us everything Broccoli Fest had been missing thus far; a little bit of the Bronx.
Cardi's setlist began with 'Get Up 10,' which is nostalgic for its ability to feel like Meek Mill's 'Nightmares and Dreams.' Although you can tell she is a little tired, she cracks jokes and drops a little shade here and there while she can. Nonetheless, she continues to keep the crowd on its feet with a tremendous amount of energy. When she ends, much of the audience quickly disperses. This easily concludes that this may have just been a Cardi B show, everyone else just being a special guest.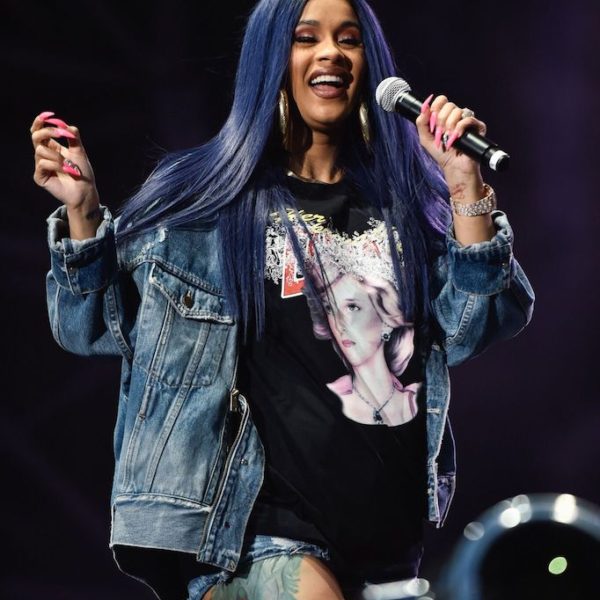 It also ironically began to rain.
Miguel's sultry presence kept his fans behind as he sang most of his 'War and Leisure' album. He also sang throwbacks, that almost brought folks into a Daniel trance. Yet, of course, its stance was different because of Miguel's very prominent stage presence. As well as his strong ability to sing his songs as if he was going to record them again. Flawlessly, yet without effort.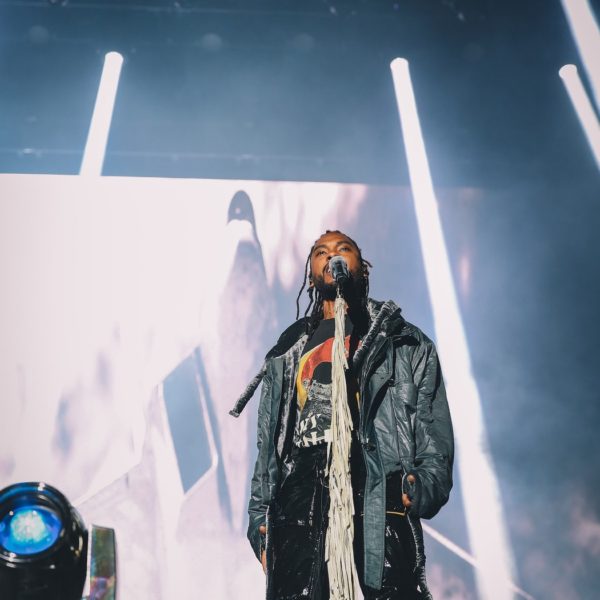 Alas, the Migos graced the stage when the rain had allowed itself to become heavier, making it troubling to hear. Nonetheless, fans were said to be left behind with much energy.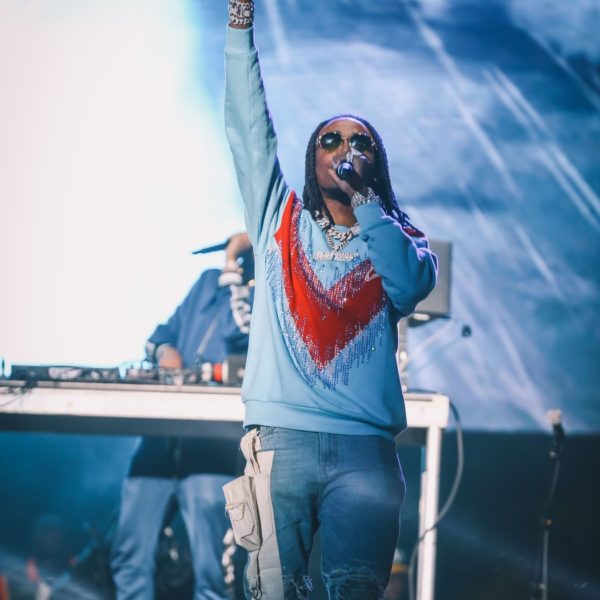 So, is Broccoli City Fest the top festival of spring? It is most definitely a place you would not want to go alone. With the emotive highs and lows of the artists and the spacial circumstances, you will want to share this experience with at least one other person. Especially since this festival and its message will only continue to grow in numbers and in value.
It is also important that we all take note that this festival is for the culture, by the culture. If those circumstances make you uncomfortable, you ought to save your money for a festival for a less urban cause. This festivals history has become what it is for its ability to show the importance of R&B/Hip-Hop/Trap Culture. The audience that shows up is what brings the rest of the legacy to the table.
Do you see yourself attending the Broccoli City Festival in 2019? We'll see you there!