There are many things that are clear about Bren Joy. He is a performer. A showstopper. A genuine artist. All showcased at Red Bull's latest SoundClash in Nashville, Tennessee featuring him and rising Pop artist, Jake Wesley Rogers. The two Nashville natives took the stage to battle it out in front of over 1,000 fans. Their amazing talent and stage presence weren't the only things that caught our eye. It was the singers' individual styles that made them both stand out. Bren in particular came across cool and collected. Onstage, his outfits reflect that demeanor onstage and in all of his videos. We caught up with Bren backstage before the show, to discuss one of his favorite topics – fashion. The RnB singer talked with us about his style icons, the current state of fashion, his own personal style, and what he wants his legacy to be.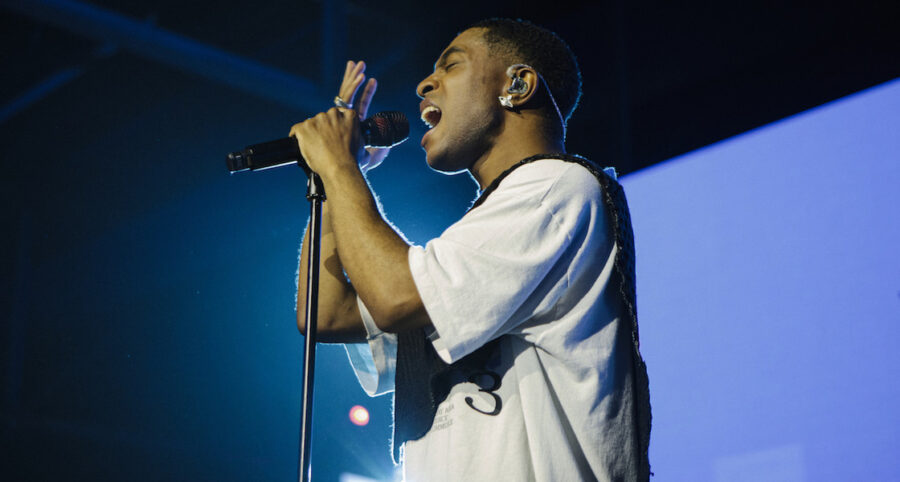 Who are your style icons and why?
I'm really inspired by a lot of eras; 90s streetwear and New York culture are really amazing. So is Cali culture. In the 90s it was huge. I'm actually inspired a lot by women's fashions. What's big right now is the Teyana Taylor's to the old drag queens in New York. Out of drag, their street style is so fire. I think less of icons and I really love designers as well. I'm big on finding the designers that I love that are up and coming and are very free and eclectic.
Talk a little bit about designers. Are you a name-brand guy or do you mix lower-end pieces with higher-end pieces?
I'm a very big believer in Eastern designers. I just think they are so cool. The art and the presence they embody is very strong. I'm a big minimalist, but I love really weird silhouettes and cool pieces. I'm very big on Matthew Williams and Givenchy. I am a big Rick Owens fan and a big Sacai fan. She's amazing. I just really love designers that practice minimalism but, make it maximalism. I'm not big on patterns, but I think silhouettes can tell a story. They can change your body, they can change how people view you, and I think there's so much power in that.
What region do you think has the best style?
California is unmatched. I will say the Black fashion icons in Paris are amazing. Africa is crazy. Amazing African designers that are coming out that are so strong. They are killing it. I don't know California culture, that easiness that Princess Diana feel, that is just what I really love.
When you went to London, were there any designers you tapped into?
I was obsessing over the fashion in London because it's very calm and it's very posh. I'm used to LA's very rugged streetwear, skate kid culture like that is what I'm used to. It was nice taking some tips from the London people and learning that sense of chillness.
If you had to collaborate with any brand, what's your dream collab?
I feel like there's a lot of amazing collabs that could happen. I'm a very big Vetements fan. I feel like Vetements is my top, top brand. I just love how they embody streetwear and make it very fresh and cool, really oversized, and really crazy. It's a little queer too, which I love. That's where my style is headed too. I'm showing skin – a little midriff. I love that balance between femininity and being able to wear a giant oversized sweatsuit but, the next day going into gorgeous corsetry and I think that there are some amazing designers that practice that as well.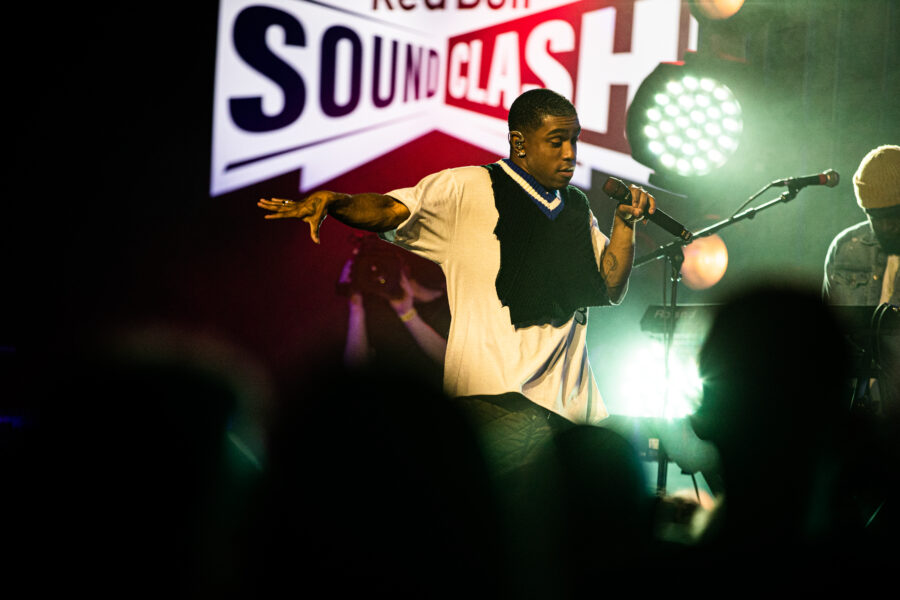 How would you categorize your own personal style?
It's been a journey, I used to have awful style. Because I'm so small I think I've had to find pieces and things to wear that really cater to my body shape. I would look at these really skinny white men on these runways and think I can't wear that, I can't be St. Laurent. The amazing Commes Des Garcon leans to completely disembodying that ideology of fashion of we're going to do the opposite of skinny and white and we're going to put you into a giant box of an outfit and that's so cool. Pyer Moss is amazing. The late Virgil Abloh was amazing at creating. Dapper Dan is just… good moments. Good moments.
What does your style say about you?
I'm a very big minimalist but I love being able to mesh streetwear, vintage, and a little bit of high-end. I think I always have at least one piece that is very high-end. I also have a piece that I thrifted. I'm a sneaker collector I will say, but I collect for archives. I collect sneakers and stuff so that down the road I can sell them. My closet is very much like I'm making it into my little museum, but there are definitely some shoes in there that I will never touch and I will leave dead stock, but they're special to me. A-Cold-Wall did a collaboration with Nike. Just that, as a Black designer, doing that with Nike is huge. I had to support. I had to buy a piece, and I think those are the moments that I love in fashion.
Whose closet do you want to raid?
OMG! This is going to sound really bad, but I'm a Bieber fan. I just think the coolness and chillness of the closet I really do respect. I'm a very big Tyler the Creator fan. His stuff is amazing. I obsess over runways, I don't obsess over people's styles. I see people's style and I'm like ok. You know it's a white tee, baggy jeans, some Jordans. I just really obsess over runways and seeing these full fits that's creme da la creme it's so good. Also lower influencers I'm really into like influencers with 30k and under followers in London are crazy. Wearing these gorgeous Valentino pieces with like you know these South Pole jeans from the 80s. That's fire.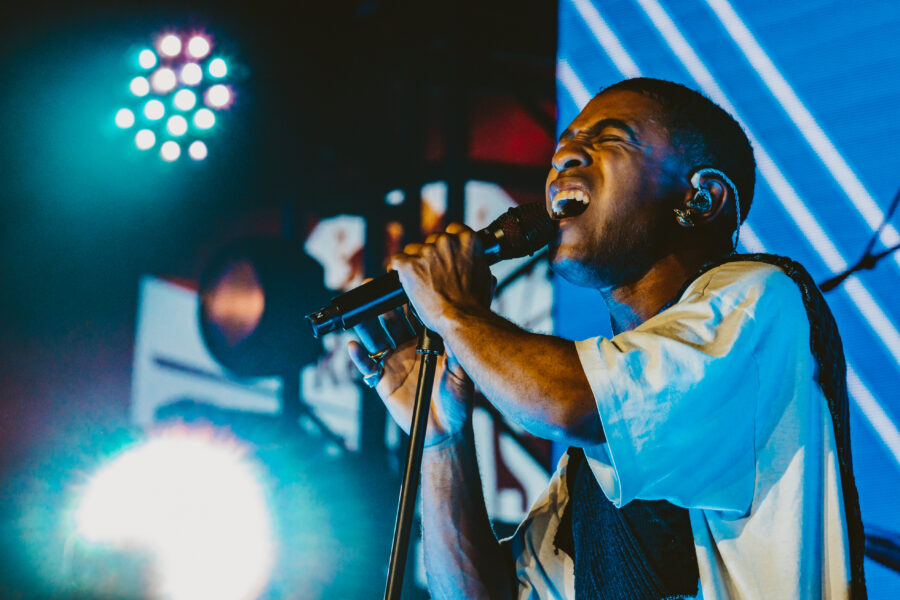 Do you think Nashville gets a bad rep for its fashion?
Not a bad rep, it's deserved. We earned it. Western fashion is very big right now, it's very trendy. You don't really see a lot of fits out here. You wear a pair of Yeezys out here and get stares from everyone. Like I have the foam runners and I wore them once and I just got stared at.
What do you think about music in its uniform and how important is style in representing your genre and your identity?
Style is very important onstage. I think it can completely determine who is attracted to you, and who wants to listen to your music. I'm a really big fan of the Amine's. Backup to the question you asked, Amine's closet is beautiful. Needless to say, I think maintaining this very boy next door, relatability kind of factor in my style is what I really like about my style onstage. Just sing your ass off, go crazy, and have a chill fit on. The Kevin Abstracts do that really well, the Franks do that really well.
What do you want your music's legacy to be? When people hear your music 10 years from now, what do you want them to say?
I want people to just respect my love for musicality, my love for the arts, and the language of music. I am really big on the greats from the Babyface's to the Frankie Beverly's to the Luther Vandross' (who is one of my favorites) to the Prince's to the Childish Gambino's to the Theophilus London's. I want people to hopefully get that I respect this industry and the art of making music and RnB and the power being a Black artist holds and the responsibility too. I think it's very important. Hopefully, people see that in my music and know that I'm coming from a very genuine place.  
Follow MEFeater on Twitter, Instagram, Facebook, and Pinterest for more updates.