When we think of Amandla Stenberg, we think of her bold beauty and activism. Whether the actress rocks a full head of curls, or a blonde shaved head, she is always outspoken. Outside of her acting career, the 18-year-old is known for her involvement with Teen Vogue and Art Hoe Collective. She is one of the patron saints of millennial #wokeness. Her Instagram documents gorgeous photos, from selfies to fashion to film stills. Along with these, her fans can read her captioned musings. But years before, Amandla Stenberg was in the spotlight for a different reason.
On March 23, 2012 the blockbuster novel to movie The Hunger Games came out in theaters. The film was a hit, and propelled Stenberg into the career she has today. The 12-year-old warmed hearts with her portrayal of Rue. Rue was the young ally of the film's main character Katniss. She was killed in the Hunger Games and her character's death was a striking, emotional scene. However, after the credits rolled, Stenberg's character was met with animosity online. Although author Suzanne Collins described Rue as having "dark brown skin and eyes" in the book, readers seemed to overlook this. Viewers were shocked to find  Stenberg portraying her.
Tweets dug into the producers for allowing this and into Stenberg for doing her job. Fans expressed anger at the decision to use a black actress, stating that it "ruined the movie." Many went as far as to call the death scene less sad. Others used racial epithets. This treatment was unfair, but it taught Stenberg lessons that allowed her to become the person she is today.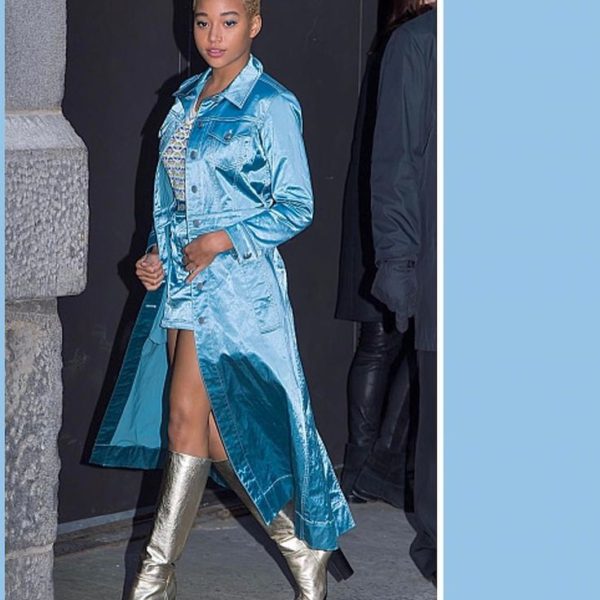 Despite the controversy, in 2016, Stenberg told Elle, "…I never feel reluctant talking about issues or defending people and their identities. I don't feel afraid to talk about racism or to talk about sexism or the gender binary, because I feel like it's important and necessary…the most dangerous thing that could happen to me is that someone will say something mean on a computer screen miles away…if that's all that I'm facing then why would I not use my platform to talk about things?"
Stenberg has caused controversy for calling out Kylie Jenner for cultural appropriation, but it's clear that the star will always stand up for what she believes in. She is scheduled to appear as the main character in the upcoming May film Everything, Everything, one of the first major interracial teen romances movies.
Do you think more actors and actresses should stand up for what they believe in like Amandla Sternberg? Or continue to take the no comment route?
Subscribe to our mailing list