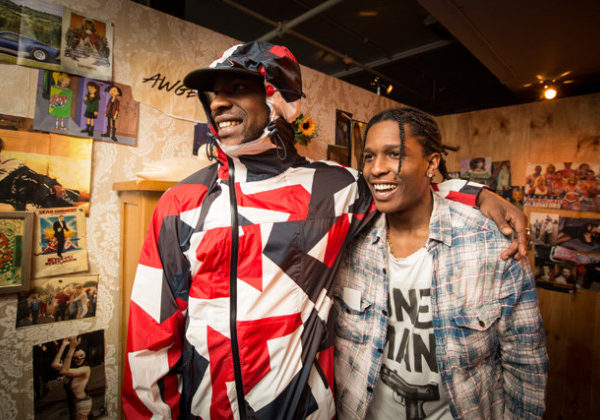 As the title reads, ASAP Rocky and Skepta have paired up for their music video, 'Praise The Lord (Da Shine).' It is visually one of Rocky's most creative visuals yet.
The opening shot is quite the tone-setter. We sneak a peek at the duo's hometown's; Harlem and London. They grab your attention by splitting the screen of both places. Despite these two cities being on completely different ends of the globe, your brain automatically compares them. You easily find yourself realizing that these two cities are super alike.
These visuals include a hue filter, that overlays in a nitty-gritty matter. Most noteworthy, it glorifies the sections these stars are from. The reputation is often demonized, and these two show you that there is more beyond what you know. The 2003-like filter gives you a very requiem-for-a-dream feel. As a result, you find yourself being nostalgic regardless of if you've visited either of these places or not.
Due to the parallels, you can see that both artists relate to each other. Consequently, this provides context for their message through the lyrics. These places mean more than what their reputation holds.
It's a unique way to showcase a gangsters paradise.
Therefore it is a visual gem you don't want to miss out on, watch the video below!