What do you know 'bout bike riding? Harlem can give you a little lesson if you did not know! On June 3rd, which happened to be World Bicycle Day, 212 native A$AP Ferg announced his bike collaboration with Redline that dropped on the 14th of this month. Ferg has featured plenty of bike shots throughout his creative career. With "Plain Jane" being his most notorious track, he featured Redline bikes in the official music video, as he's been a longtime supporter of the brand. "When you think BMX bike in Harlem, you think Redline," A$AP Ferg stated.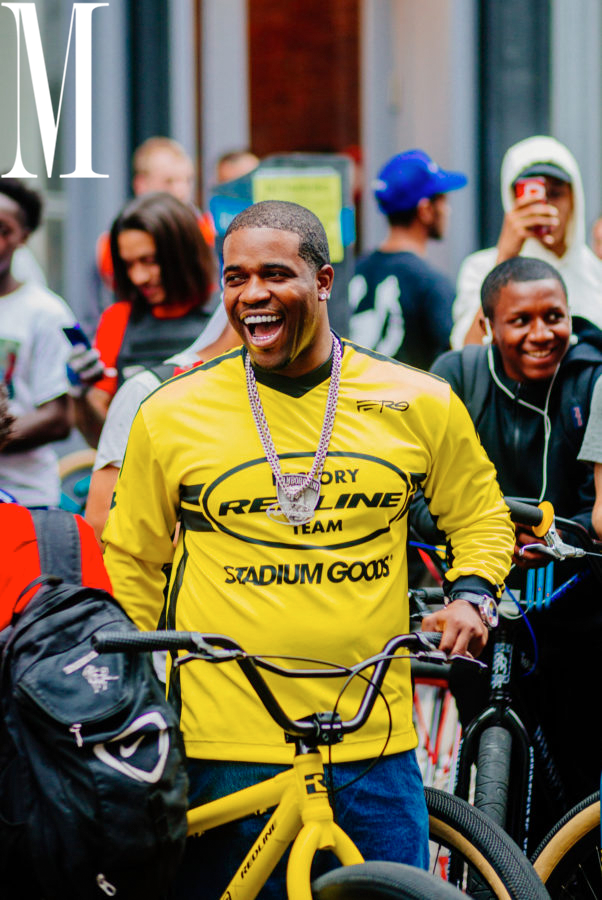 The design of the BMX bike is truly unique. The limited-edition RL 275 includes plus-size tires with disc brakes, and a canary yellow and black color palette. You can't forget the gear! Along with his bike collaboration came a Stadium Goods exclusive race jersey sporting the same color palette of yellow and black.

The event that rang in the new limited edition, was held at Stadium Goods located in SoHo, New York City. He presented a mob of talented bike riders during the start of the launch that set the mood for the evening. With featured guested like Dapper Dan and Brent Faiyaz, it was a night filled with support for an incredible milestone.
A$AP Ferg x Redline RL 275 retails for $799 and are available for purchase here! Follow MEFeater on Twitter, Instagram, Facebook and Pinterest for more updates.