Kai Ca$h was destined to be an artist. Growing up in New York City, he grew up around some legendary individuals who have changed hip-hop and with individuals who are now going to change the music industry. He is more than a rapper— he is a fashion designer, an author, a member of the C.Y.N Collective, and college student. As of today, Kai CA$h holds a lot of titles but is mainly putting his focus into his upcoming album, the upcoming C.Y.N album, and graduating from college.
Growing up as the only child might suck for the average child but that wasn't the scenario for Kai Ca$h. Kai Ca$h's childhood was filled with so many memories and laughter surrounding music. Whether it was his older cousin who convinced him at 7 years old to take a train with him to the Bronx to record his first song or with his other cousin Lil D Roc who spent the majority of their time at Lil Kim's house — he was always surrounded by music and family.
"Ever since I could remember I've always loved music," the Brooklyn rapper explains as he reminisces about his childhood. " I remember my mom always having some kind of music blasting. It wasn't just one genre either, it was everything!" While his mother, Sharesa gave him a diverse music lesson, his father showed him another aspect of music.
Rube's Hand
They say a father should inspire their son's to be great, and that's exactly what Rube did. Although Rube isn't a musician or producer, he showed his son the business aspect of music. Not only presenting the business side but Rube also introduced Kai to people that will help him grow as an overall businessman.
"My dad grew up with BIG. He wasn't a rapper, my dad was more into the business side. He knows a lot about how to conduct business. So from there on my dad and Puff formed a relationship."
Without a doubt, Rube and Diddy formed an everlasting friendship, but they're not just friends they're more like brothers. Brothers who got their kids together one summer that will change their lives forever.
"So one day, my Uncle Roc came to pick me up. He just came home from jail and my dad told me to pack a bag, your Uncle Roc is on his way. So I was hyped because I remember when he and my dad use to pick me and Lil D Roc up; they would take us to Kim's house." Kai smiles as he recalls this day.
"I get in the car and we are driving for mad long. It's just me and my Uncle Roc and I'm like what's taking so long? We end up pulling up to this big house in Jersey. We walk in and my aunt was cooking in the kitchen and this little boy was sitting in front of a big tv playing a video game. My Uncle Roc was like this is your cousin Nico. I said wassup. As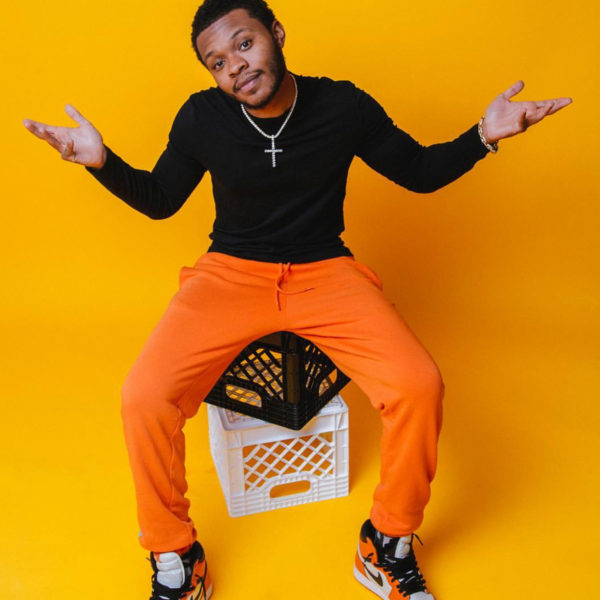 we walked to the back, I saw my cousin Lil D Roc, so we began to chop it up. After chopping it up my aunt told us to come and eat; so we went to the kitchen."
"Next thing you know this arrogant kid comes downstairs in some Spider-Man briefs talking about what's good I'm Christian and this my crib, " Kai laughs as he recalls this day vividly. "My Uncle Roc was like this is your cousin, Christian. And I was like where are his clothes and why is walking around in your house like this?" Kai continues to laugh. Little did Kai know at the time, he was actually in Diddy's house.
For the Love of Music
It was that day where Kai not only met his cousins but he met the founding members of C.Y.N. From that point, Kai, Christian, Lil D Roc, Nico, and CJ bonded over their love for music. Christian would later play Kai a song that featured himself, Lil D Roc, and CJ. Born with the talent to be able to write lyrics on the spot; Kai rapped what he wrote. Those lyrics would inspire all five boys to collaborate on a song.
The next day the boy's fathers took them to Daddy's House (Diddy's Studio) to record the song. That's where Kai met his Uncle P for the first time. "I was sitting in the lobby making a beat, waiting for everyone to get ready and Puff walks in. My Uncle Roc was like this is Rube's son. Puff was like oh word well call me Uncle P."
Uncle P let the five boys record their track which he would later critic explaining to them "Y'all niggas are 10 and 12– talking like y'all 50." Kai, Christian, Lil D Roc, Nico, and CJ went back and rewrote their lyrics and recorded it. However, somehow the track was misplaced but it was from THAT studio session where C.Y.N was formed. However, they didn't have the name just yet. But what they did have was a bond that couldn't and wouldn't be broken.
Into the Fashion World
C.Y.N is a collective that motivates one another to be great and does great things. So it wasn't a surprise when Kai created his fashion line God Glory Gold they were supportive.
"When they first saw the design they were like yeah put it on a polo!" Kai laughed.
Back in 2012, Kai was sitting in English class sketching random symbols. The three symbols that stood out to him was a Jesus Piece, a Cross, and gold bar. Those three symbols would help him create the name for his company God Glory God.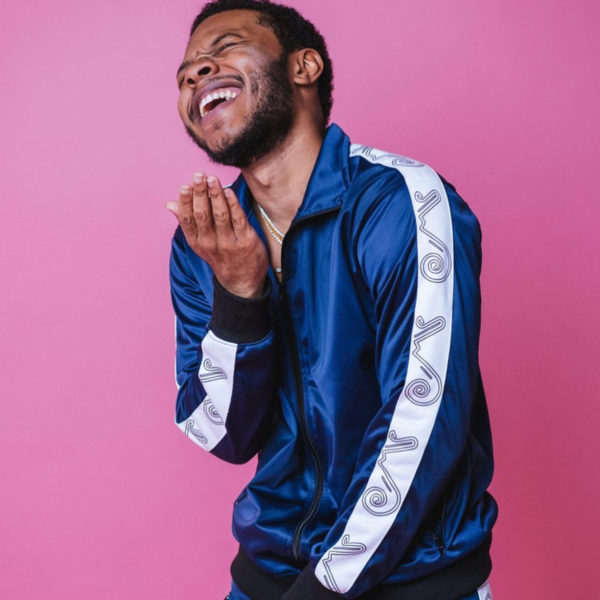 "This (God Glory God) is all me," Kai told me. "I just have a desire to never work for anyone," he pauses while looking at me, "I also did it for my grandma."
Just like any other kid, Kai would tell his grandmother how he was going to buy her everything she imagined. However, she isn't here to see her grandson create his own clothing line and watch it flourish. But Gwen is watching over him, smiling at how far he has come since his first design.
With his mother and father giving him some start-up money and his godfather who was BIG's stylist helping him, God Glory Gold was born. "But currently I'm focused on school and music. I will eventually get back to God Glory Gold."
A Book That'll Help Everyone
In spite of that Kai was able to find the time to write a book.
"It came from life experiences." He told me seriously. "I suffered from anxiety and I was trying to find a way to cope. Nothing really worked so I began to do research on anxiety, to see what was productive because I didn't want to go to therapy. Journaling my thoughts was productive."
It was so productive that it helped him overcome his anxiety. Journaling helped him so much that his mother inspired him to write a book on the steps he took to help him with his anxiety. Within months the book Tranquil: Overcoming the Experience was born
It wasn't a surprise to him that his family supported him. That's what Bad Boy and C.Y.N are all about. They're about supporting one another and making sure everyone flourishes.
Kai Ca$h is flourishing with only one more semester of school, a fire album dropping over the summer, and new ventures for C.Y.N; Mr. Ca$h has his hands in everything.
Kai Ca$h is another talented product that happens to hail from Brooklyn.
Photos courtesy of Ali Dope